The Highlanders won 3 of their 4 recent matches.
Piedmont 7, Bishop O'Dowd 0
On April 9, Matt Chan defeated Cole Forth at No. 1 singles, 6-2, 6-1. Nick Lalli breezed to a 6-1, 6-2 win at No. 2 singles. Charlie Lambert was dominant at No. 4 singles, shutting out Alex Beckner, 6-0, 6-0.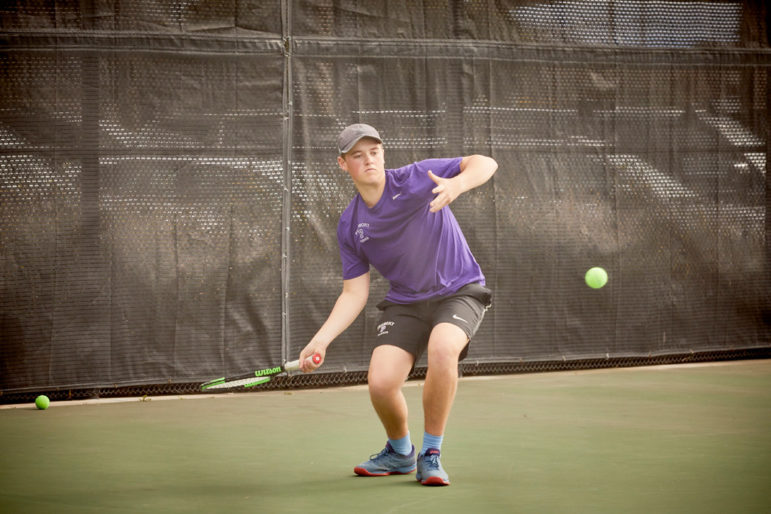 And in his return to singles play, Carson Breber won the No. 3 match over Brandon Khuu, 6-1, 6-4. Highlanders coach James Landes said Breber "will be a big help to the whole lineup."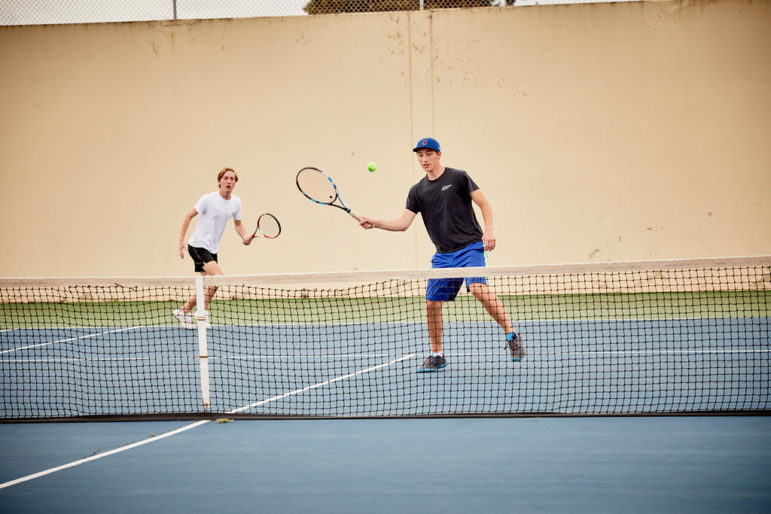 In doubles, Luke Hawkins and Sajan Srivastava cruised to a 6-0, 6-4 victory at No. 1. Nick Lynn and Walker Mahany won a close match at No. 2, defeating Max Leonardo and Owen Burlingham, 7-5, 6-3. At No. 3, Alan Rossi and Akash Kothari won one of the tighter matches of the day, beating Justin Sin and Brendan O'Keefe, 7-6 (1), 6-2.
Piedmont 5, Mt. Eden 2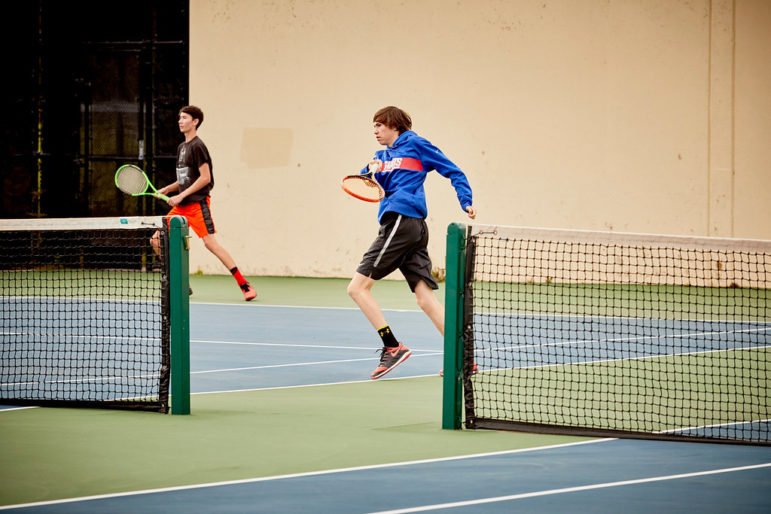 On April 5, the Highlanders completed their victory over Mt. Eden, 5-2, in a match delayed by rain. Mahany, playing No. 3 singles this time, came from behind to beat Julian Sanderson, 4-6, 6-1, 6-2. Landes said that "if we had a player of the week award, I would give it to Walker, who was down a set but came back and won the next two, losing losing only 2 more games."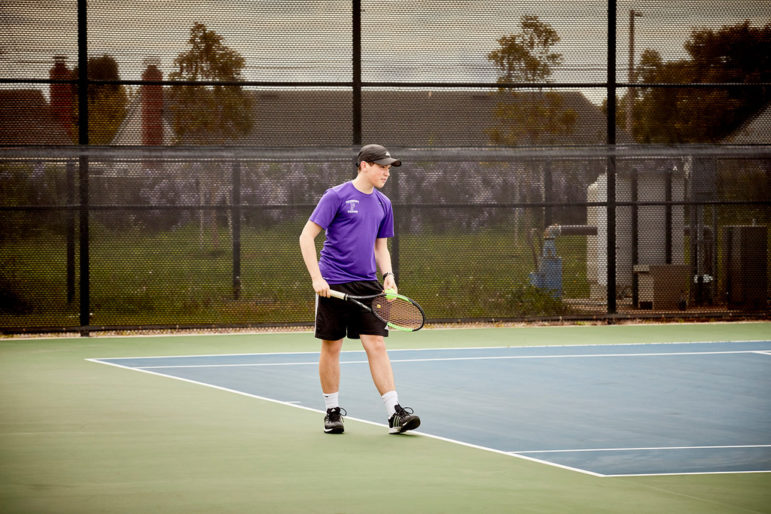 Rossi won the No. 4 singles match over Mikesh Poudel, 6-3, 6-1.
Piedmont swept the doubles matches. Kothari and Lynn won easily at No. 1, 6-1, 6-1. Jaden Ferraro and Zach Pine teamed up at No. 2 to defeat Kyle Carino and Mohit Gupta, 6-0, 6-1. Jake Cota and Linus Lee notched a 6-0, 6-3 victory at No. 3.
Piedmont 7, Arroyo 0
On April 4, the Highlanders shut out Arroyo, 7-0. Lalli won the No. 1 singles match over Alex Lee, 6-2, 1-6, 6-0. Carson Breber triumphed at No. 2 singles. Srivastava beat Daylan Li in at No. 3 singles, 6-4, 6-4.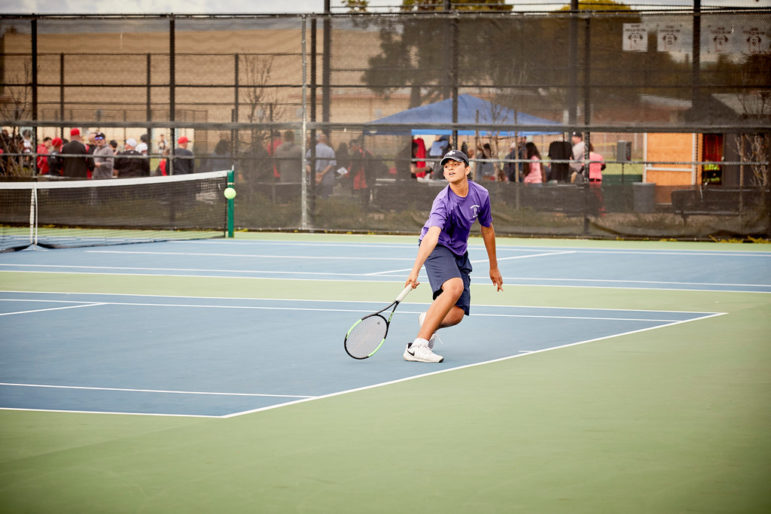 "He (Sajan) hit some beautiful ground strokes and showed some nice touch around the net," Landes said.
Will Wolfe defeated David Leong at No. 4 singles, 6-3, 6-3.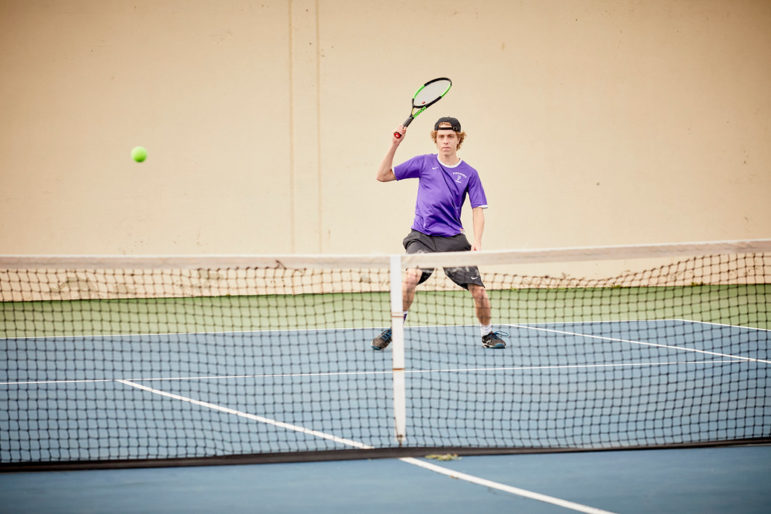 Mahany and Lynn teamed to win the No. 1 doubles over Edward Hye and Travis Mocum, 6-2, 6-3. Rossi and Colby Brookfield took the No. 2 match. Pine and Cota defeated Peter Tran and Wilson Fong at No. 3 doubles, 6-0, 6-0.
University-SF 7, Piedmont 0
On April 3, the Highlanders fell 7-0 to University-San Francisco in a rematch of last year's North Coast Section Division 2 championship, which Piedmont lost 4-3.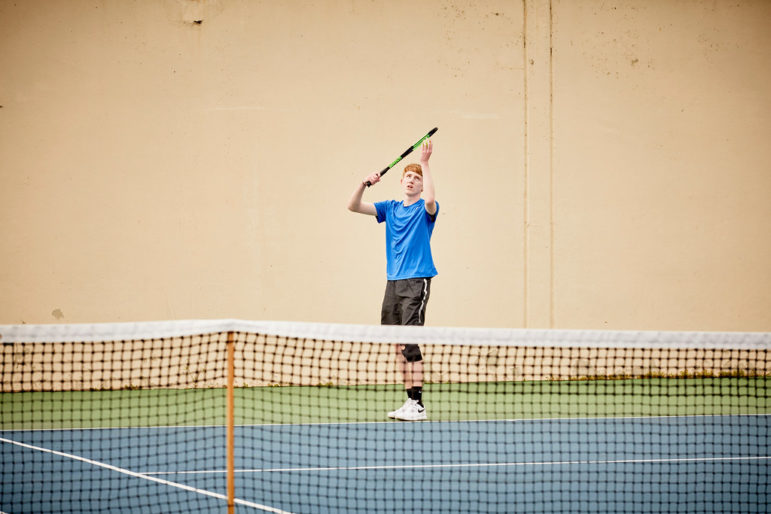 "University's team was probably stronger than last year's NCS winner" said Landes. "All the matches today were well played, and some were closer than what the score showed. The closest we came to a win was at # 1 doubles – Carson (Breber) and Will (Wolfe) lost 10-8 in the 3rd set breaker. Nick (Lalli) played a good second set, narrowly losing it in the tie break. He hit some great forehands, but his opponent was just too steady in the end. Walker (Mahany) and Alan (Rossi) also lost in the second set tie break after mounting a 4-1 lead. A couple of points would have turned things around in those matches."
Photos by Brian Mahany