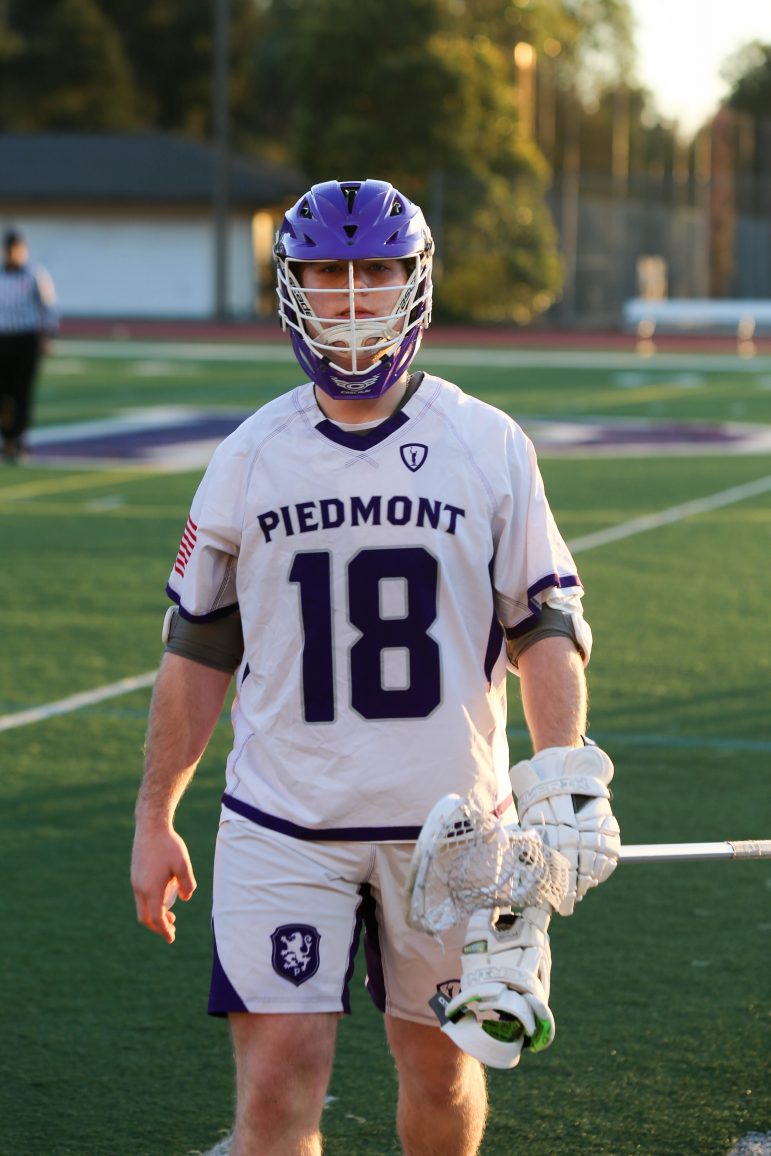 Rex Peters scored four goals and Marshall Petty and Sam Reynolds scored three apiece to help lead the Highlanders to a 12-5 win over visiting Bishop O'Dowd on April 5.
Ian Joseph had the other two goals for the Highlanders, who improved to 8-5 on the season, and 4-0 in West Alameda County League play.
Piedmont also handed the Dragons their first loss in league play. Bishop O'Dowd is now 7-6 overall, and 2-1 in the WACL.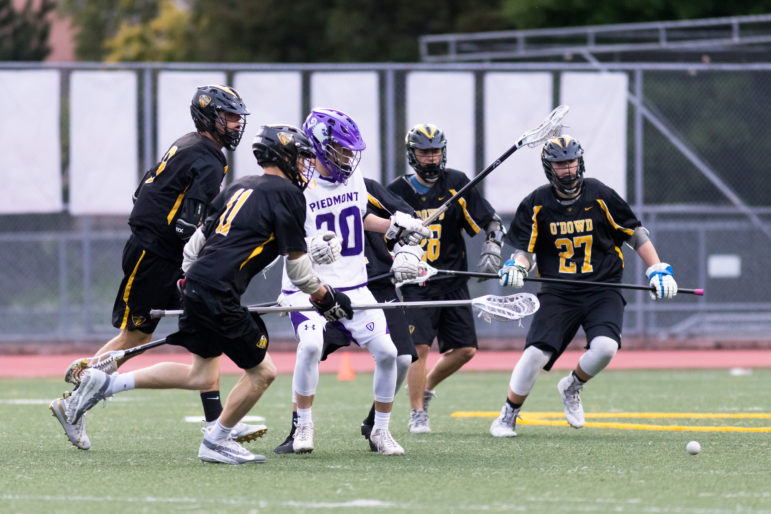 Piedmont exploded for six goals in the first quarter. Petty and Reynolds each had two of the goals. Luke Pfeiffer scored for Bishop O'Dowd and the score was 6-1 after one.
It was 7-2 at halftime before the Highlanders pulled away in the third quarter with five goals. Peters scored two of his goals in the period.
Ian Joseph moves with the ball

Paul Pappas ready to make a save

Hunter Settlemier defends
Petty ended the night with four assists. Joseph and Reynolds each had one.
Paul Pappas had 10 saves for the Highlanders.
Theo Yu scored two goals for the Dragons.
Fans at the O'Dowd game

Players file in

Senior parents before the O'Dowd game
Peters, Joseph, Petty and Reynolds were four of the seniors being honored. Other seniors include Dimitri Manolis, Hunter Settlemier, Jack Elvekrog, Luke Anderson, John Roos, Miles Fawcett, and Sachiel Newbrun.
The Highlanders, now alone in first place, are next scheduled to play at Sacred Heart Prep-Atherton in a nonleague match on April 9 at 4 p.m.
Photos by Sam Deaner