The Highlanders won both of their games during the week of March 25, raising their season record to 7-5. Piedmont beat a scrappy Mt. Eden team 5-4 on Friday, March 29, and went on to outscore St. Joseph-Notre Dame 7-2 on Saturday, March 30. Strong pitching performances and timely offense made the difference in both games.
Piedmont 5, Mt. Eden 4
Piedmont sent sophomore Alex Hilton to the mound on Friday against Mt. Eden. He allowed only 1 run and 5 hits in five innings. While Hilton held Mt. Eden in check, it was a scoreless game through 3 innings.  In the bottom of the 4th, Piedmont crossed the plate 3 times.  Owen Levinson and Joe Sassi started off the inning with consecutive singles.  With two outs, Ben Levinson walked to load the bases.  Abe Barnes then delivered a clutch RBI single, scoring Owen Levinson and Sassi.  Ben Levinson also scored on the play following a Mt. Eden error.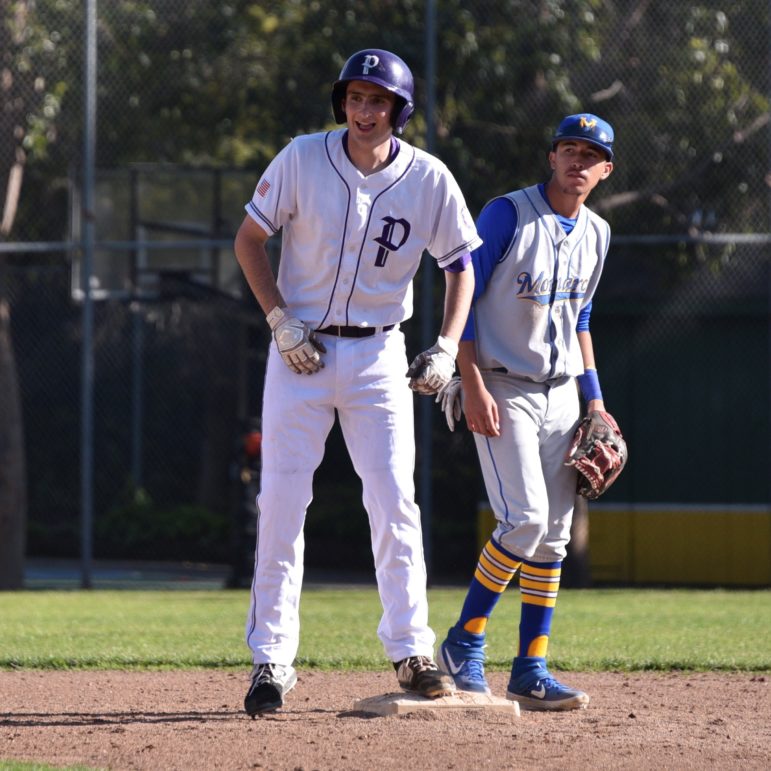 Mt. Eden got their first run in the top of the 5th, utilizing 2 singles, a sacrifice bunt, and a Piedmont error. In the bottom of the 5th, Piedmont pushed another run across, as Hilton helped his own pitching cause with a double.  Luke Harris was hit by a pitch, and then Owen Levinson laid down a perfect sacrifice bunt, advancing both Hilton and Harris.  Kyle Spanier singled in Hilton for a 4-1 lead.  Lars Derr relieved Hilton in the 6th, and shut Mt. Eden down for the inning.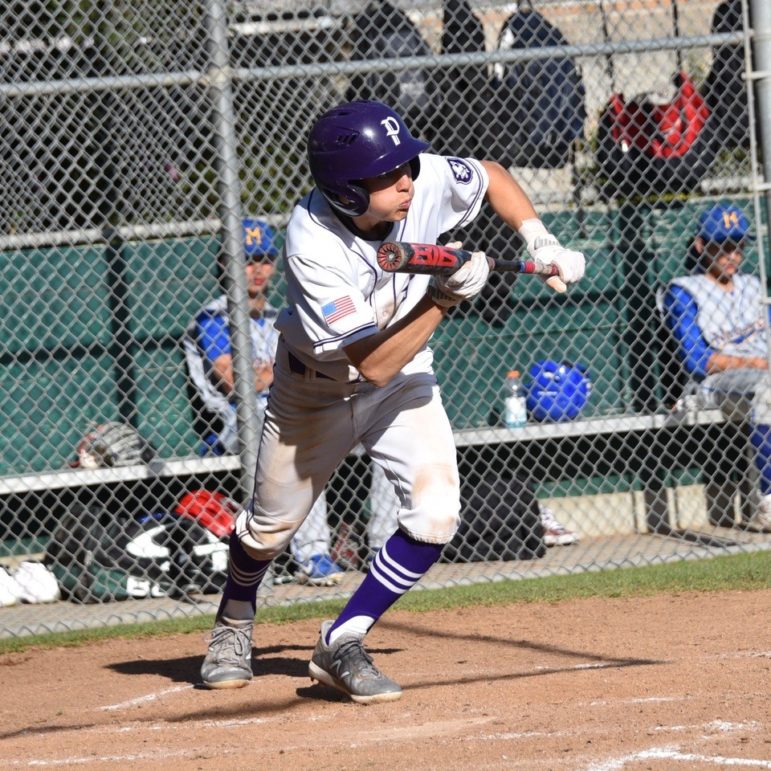 In the bottom of the 6th, Piedmont tacked on what proved to be the winning run.  Barnes singled for his second hit of the day.  Myles Smith pinch-ran for Barnes and stole second base.  With two outs, Lucas Derr delivered an RBI single, and Piedmont led 5-1.
Mt. Eden was not ready to give up, however. The Monarchs put together a 3-run rally on three walks, a sacrifice fly, and a single. With two outs, Lars Derr notched his 4th strikeout of the game, saving Piedmont's victory.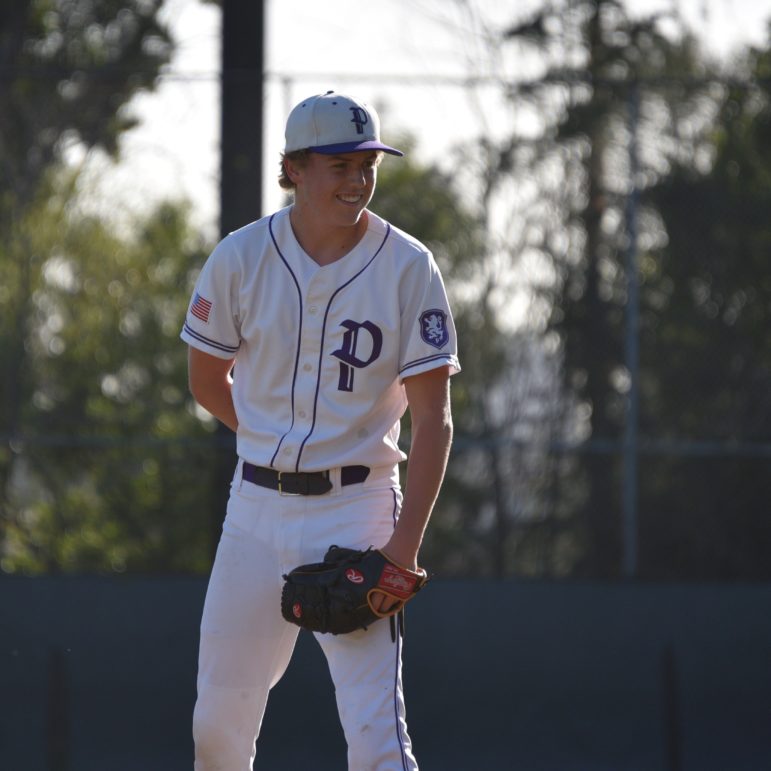 Head Coach Eric Olson said, "It was great to see players step up in a starting role.  Alex Hilton with 5 strong innings on the mound and Abe Barnes with a big hit to give us the lead!"
Piedmont 7, St. Joseph's 2
The very next day, Piedmont hosted St. Joseph's in front of a big weekend home crowd.   Ben Levinson took the mound and pitched a gritty 4 and one-third innings, allowing 7 hits and 2 runs.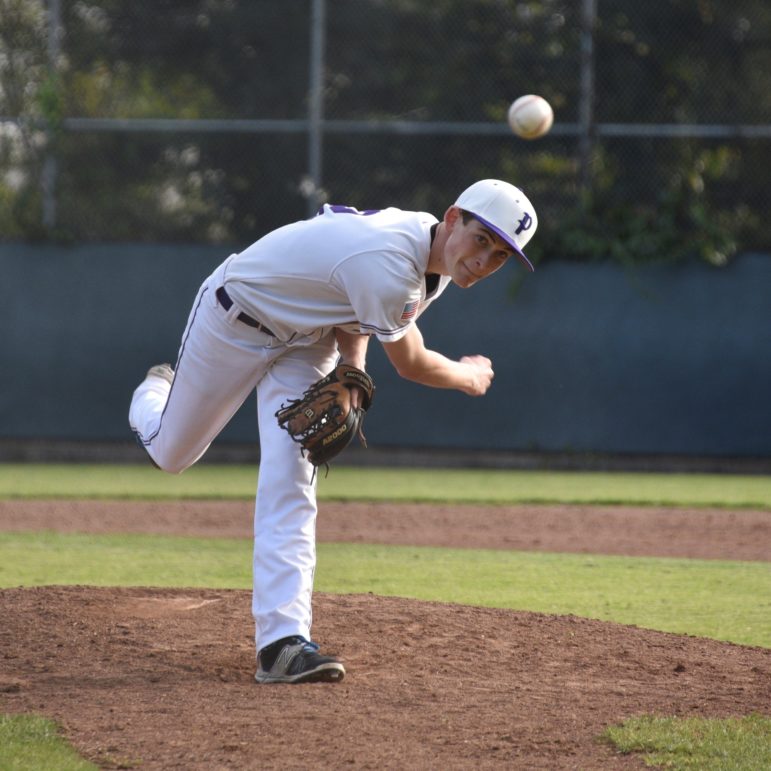 Ryan Fitzgerald came on in relief and had a third consecutive strong outing, allowing no runs and 2 hits in his 2 and two-thirds innings.  Levinson and Fitzgerald's pitching kept Piedmont in the game, as the offense struggled against the Pilots' starter, Joe Boyden. 
Piedmont threatened in the first inning, but failed to score after loading the bases on singles by Owen Levinson and Sassi, and a walk to Paul Woolcott.  The Highlanders finally broke through against St. Joseph's pitching in the 5th, as three hit batters (Cal Barna, Trent Settlemeier, and Owen Levinson) and a single by Jonah Sanders led to a run.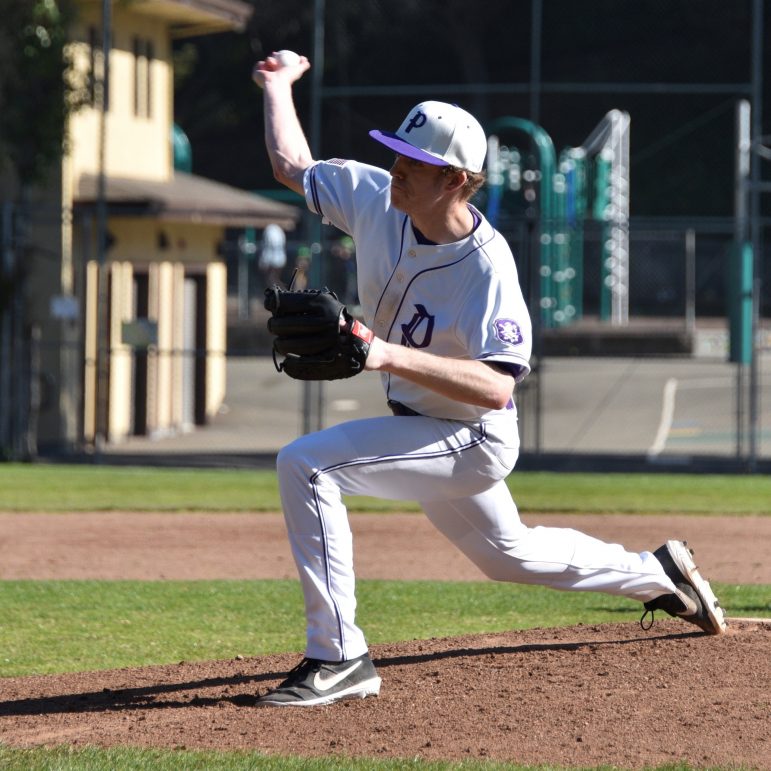 After Fitzgerald kept St. Joseph's in check in the 6th, Piedmont rallied for 6 runs.  Kyle Spanier led off with a giant triple to deep center field, which seemed to swing the momentum toward the Highlanders.  Lucas Derr knocked in Spanier with a clutch single to tie the game.  Piedmont went ahead with 5 more runs in the inning on key hits by Barna, Sanders, Settlemeier and Sassi.  Lars Derr and Owen Levinson contributed key sacrifice bunts, as Piedmont added a little small ball to the hit parade. 
Piedmont made some key defensive plays, including a double play started by Lars Derr at third, and catcher Barna throwing out a runner at third to nip a St. Joseph's rally in the bud.
Jonah Sanders gets the force at second

Cal Barna throws to 2nd

Joe Sassi makes a catch at the fence
Coach Olson was excited after the game, saying "It was probably the best win of the year.  We beat a quality opponent on a beautiful Saturday afternoon.  Solid pitching by Ben Levinson and Ryan Fitzgerald, and late inning offense by the entire line-up.  I'm really proud of the way the boys stayed confident and did not give up.  I think this will be a win we talk about a lot going forward."
Kyle Spanier makes the catch

Luke Harris singles up the middle

Trent Settlemier pitches
Piedmont plays San Lorenzo twice this week.  The first game is scheduled for Wednesday at San Lorenzo, and then Piedmont hosts the Grizzlies on Friday at Witter Field.
Photos by Julie Moll