Jeremy Yiu & Joy Zhou

Amy Foo

Vanessa Tang & Christine Zhou
Piedmont High School's badminton team moved to 4-5 on the season with a 9-6 win over visiting Arroyo on April 2.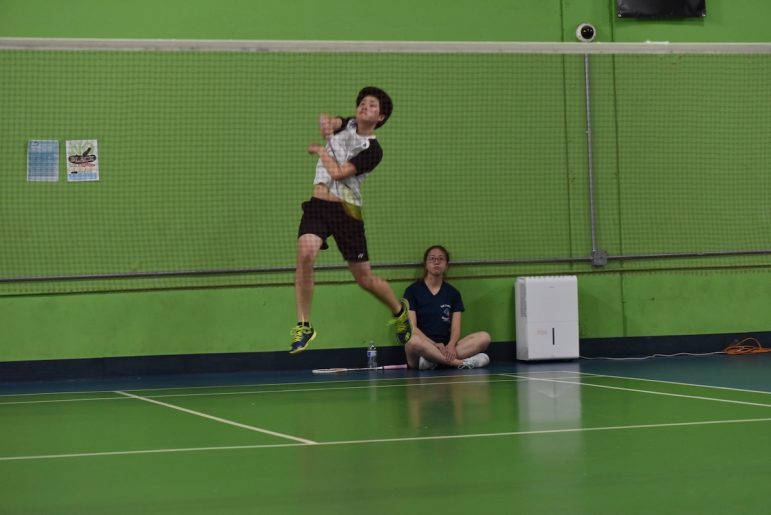 The Highlanders swept the boys singles, with Lucian Lin winning over Eric Liu at No. 1, 21-14, 21-5. Joseph Haggerty defeated Brian Tran at No. 2, 21-12, 21-17, while Rohan Marangoly beat Andy Lin at No. 3, 21-12, 21-15.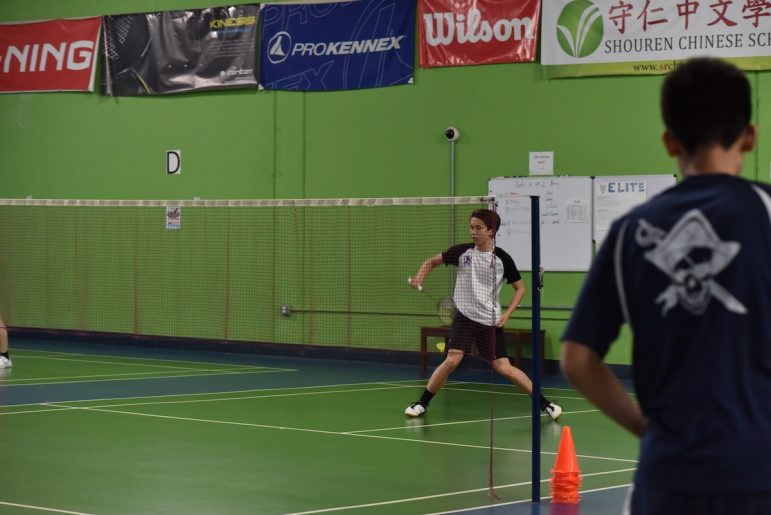 Piedmont assistant coach David Siu said that Lin has been meeting expectations of playing at No. 1. Siu said Lin plays smart and with mental determination.
The Highlanders also swept the boys doubles. David Zhou and Thomas Yu defeated Brian Liang and Peter Zhou in the No. 1 match, 21-17, 21-13. At No. 2, Josh DeBare and Nicholas Rapport downed Vincent Lin and Victor Chen, 21-10, 21-10. Andrew Brown and Anthony Wong had to come from behind in the No. 3 match, defeating Hung Huynh and Eric Wu, 18-21, 21-12, 21-17.
Niko Rappaport & Jerry Liu

Badminton takes on Arroyo

Josh DeBare & Anthony Wong
Piedmont also swept the mixed doubles, with Jeremy Yiu and Sophie Eng teaming up to win the No. 1 match over Justin Sin and Minh Nguyen, 21-8, 21-11. The No. 2 team of Kyle Chan and Vanessa Tang beat Christian Ancheta and Connie La, 21-9, 21-14. Jerry Liu and Vivian Wu teamed up to win the No. 3 match over Minh Cao and Frances Li, 21-17, 21-15.
Siu said Yiu, David Zhou and Yu all play year-round. "Their constant training and playing pays off."
Sophie Eng & Andrew Brown

Ann Mulgrew & Cindy Yang

Vivian Wu & Kyle Chan
In the team's previous match on March 28, the Highlanders fell at Castro Valley, 12-3. The wins all came in mixed doubles. Yiu and Joy Zhou beat Aaron Lee and Brenda Do at No. 1, 21-12, 21-16. Chan and Wu won at No. 2 over Tu Nguyen and Kirtney De Vera in a close match, 22-20, 26-24. At No 3, Thomas Yu and Eng teamed to beat Dylan Nguyen and Qui Hoang, 22-20, 21-19.
Photos by Fin Lee