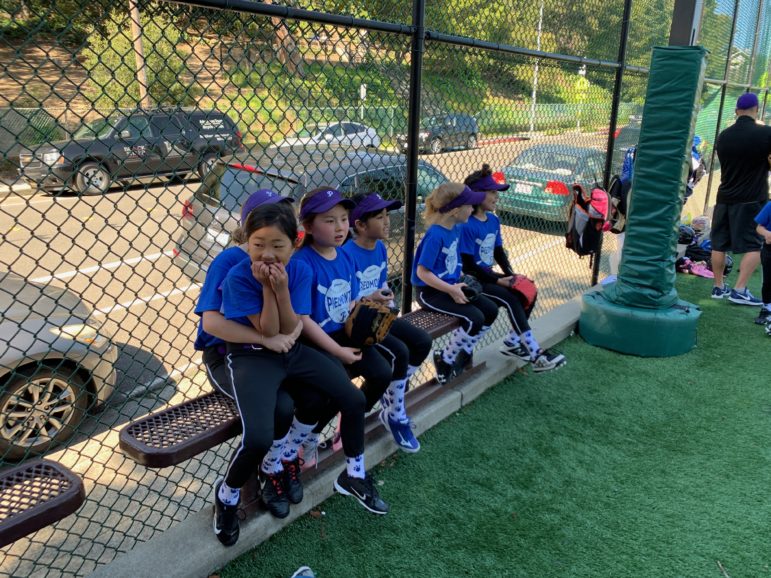 Softball 8U Panthers vs. Shooting Stars
The Panthers and Shooting Stars played a great game filled with action at Beach field. The game featured a double-play, a Birthday triple, and even a tooth falling out! The teams finished in a 1-1 tie.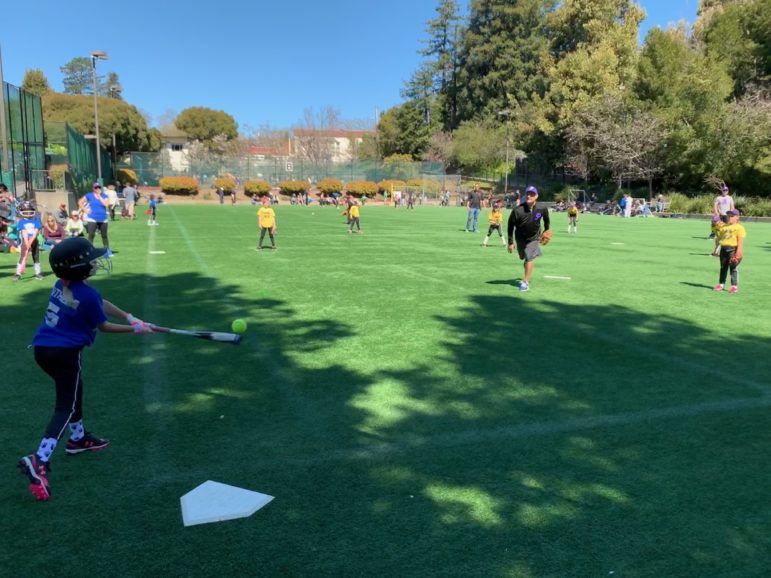 8U is the first year when players pitch ("kid-pitch") in PBSF softball. The goal for all new pitchers is to throw strikes. The Panthers' Edie Elmquist started the game with a perfect pitch directly down the middle. Carina Vora of the Shooting Stars took that opportunity to swing and hit a single to shortstop. Elmquist continued to throw strikes and the Shooting Stars continued to hit.  Olivia Stevens and Tahlia McGilloway each hit singles to load the bases. But Elmquist kept the game scoreless by getting the next two batters out.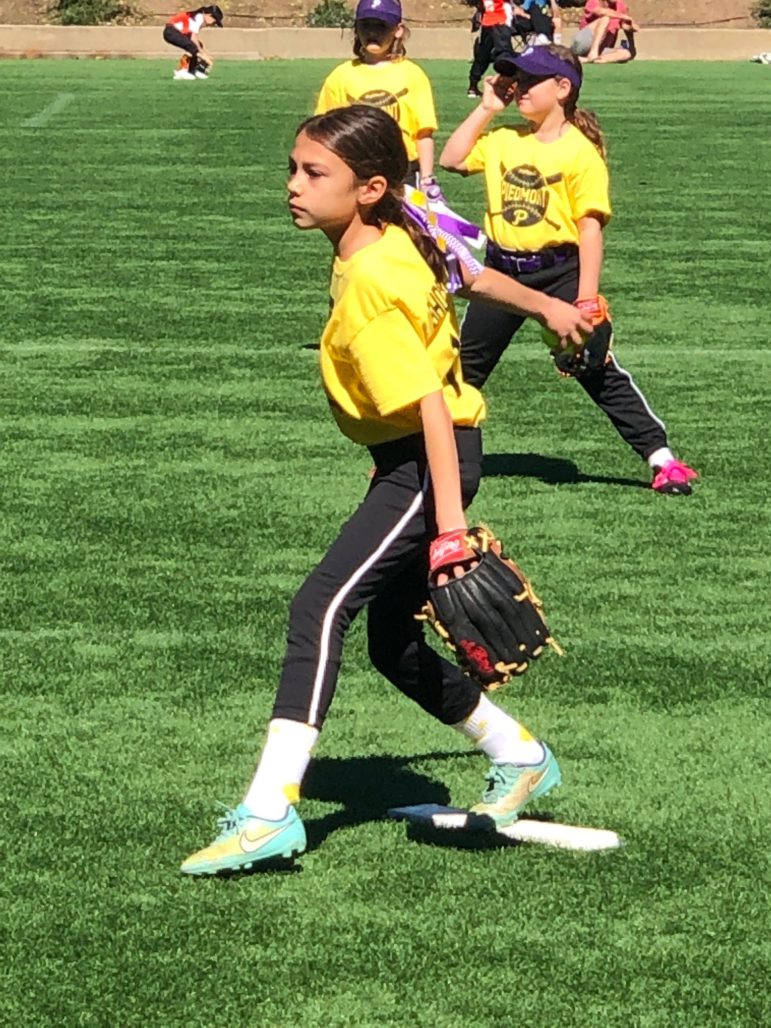 Olivia Stevens took the mound for the Shooting Stars and continued the quality pitching. The Panthers' Abby Linford hit a comebacker to Stevens, who threw it to first baseman Carina Vora. The throw deflected off her glove, and a minute later it became apparent that Vora had lost a tooth! The excitement continued as Elizabeth Ackerman and Paige Rampton hit back to back singles. With the bases were loaded again, Stevens struck out the next batter before Paloma Bell hit an RBI single. With the bases still loaded, the next Stars' batter hit a pop fly.  Stevens made an amazing catch on her knees, and threw to first for a double play to end the inning.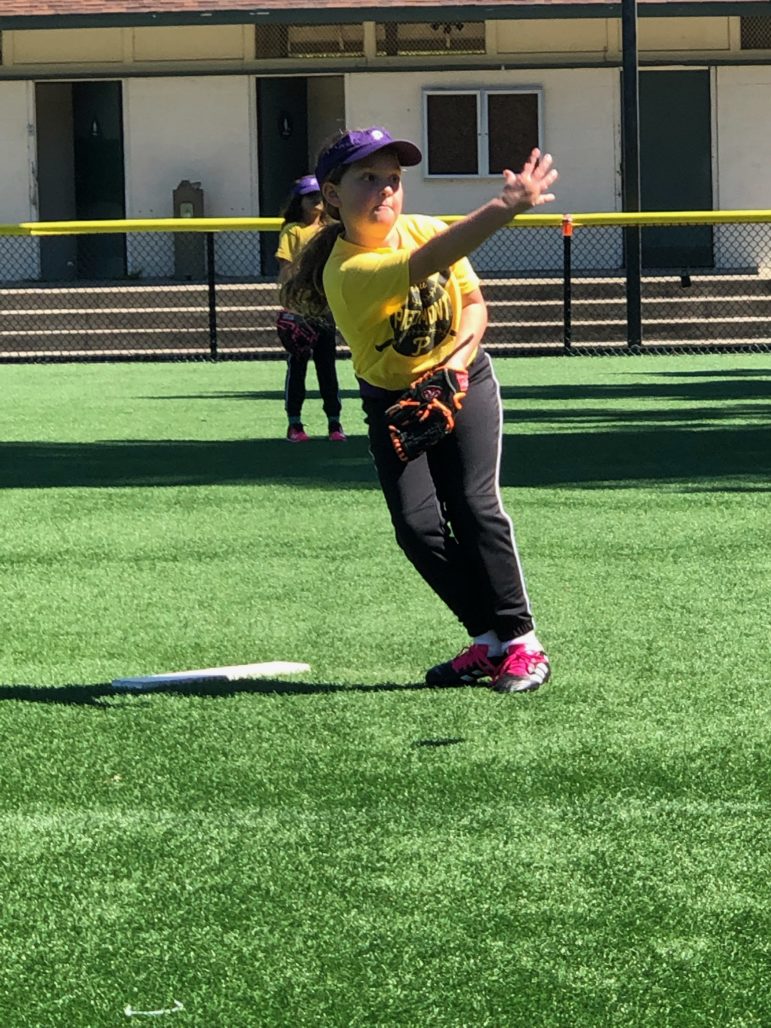 The second inning started with birthday girl Rosemary Dickinson at bat. On the first pitch, Rosemary used that birthday energy to power a triple into left field! The Stars' Ellia Sharafi hit an RBI single to tie the game. Panthers' pitcher Linford went into beast mode after that, striking out the next three batters. She said her pitching "felt good" and she was "happy pitching," wanting to do it again.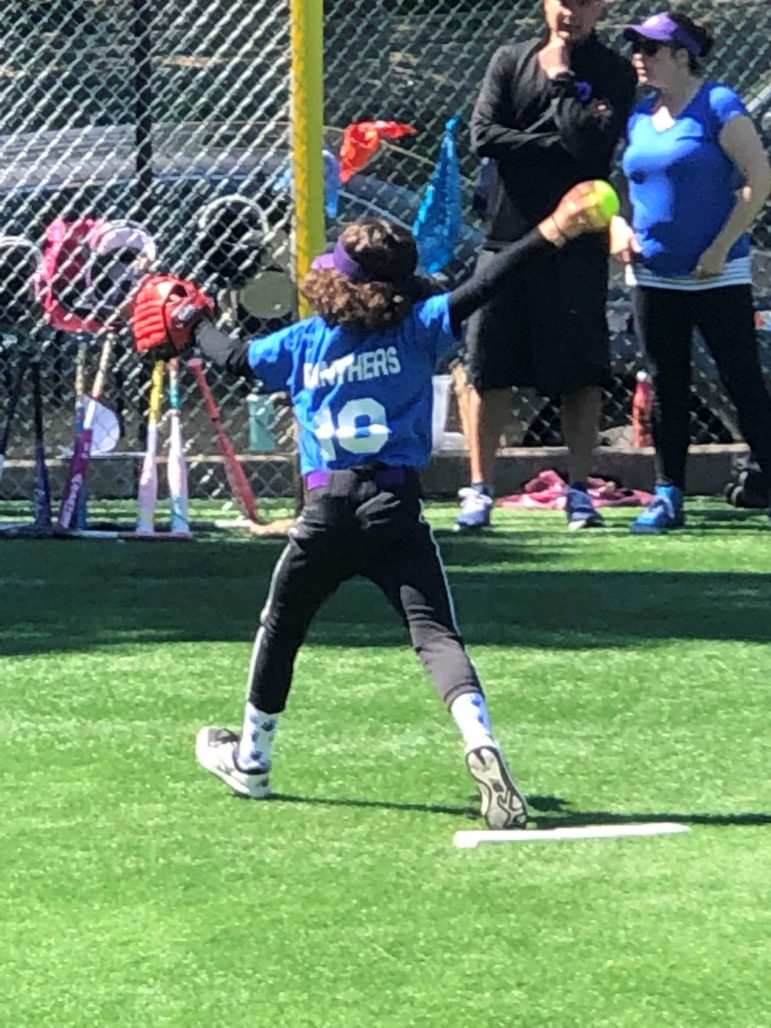 In the bottom of the 2nd, the Stars' McGilloway took the mound. Two singles by Elmquist and Gracie Welch helped load the bases again. But McGilloway also went into beast mode, striking out the next two batters to end the inning.            
Neither team scored in the 3rd, as Panther pitcher Bell notched another strikeout.
The game ended in a 1-1 tie 1-1. Both teams had a great game and shook hands. The Panthers and the Shooting Stars are excited for the next time they meet.