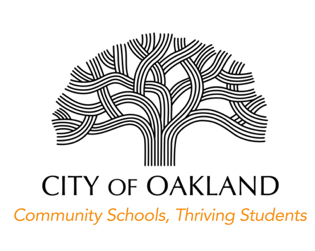 OAKLAND – The Oakland City Council voted on Tuesday night to provide $1.2 million to the city's school district to save schools' restorative justice programs and foster care managers and restore library services.
Those programs were threatened when the Oakland Board of Education voted on March 4 to cut nearly $22 million from the district's budget for the 2019-20 school year. The school board said it made the cuts so the district could remain fiscally solvent and afford to pay for raises it agreed to give to teachers to end their seven-day strike in late February and early March.
The City Council approved a resolution authored by Councilmembers Sheng Thao, Nikki Fortunato Bas, Noel Gallo and Council President Rebecca Kaplan that allocates up to $690,000 to fund the restorative justice program and $510,000 to restore funding to district libraries and foster youth case managers.
The money, which is being provided immediately, is coming from the city of Oakland's higher-than-usual real estate transfer tax revenue. Gallo said on Wednesday that it was important for the council to act quickly because foster care managers, library technicians and restorative justice employees would have been laid off at the end of the month if the funding wasn't provided.
Referring to the vote to provide the money, Gallo said, "For me it was the right thing to do." Gallo, who served on the Board of Education for 20 years before he was elected to the City Council in 2012, said he believes the restorative justice program is important because it helps students resolve conflicts and figure out positive alternatives to discipline. He said one of his most unpleasant tasks when he was on the school board was suspending and expelling students and he supports alternative disciplinary measures.
Kaplan said in a statement, "There are immediate critical needs in our schools for the restorative justice program and for qualified foster youth case managers that build relationships with the students to help them succeed."
"It is important the Council assure these hard-working people do not have to worry about being laid off, and to assure our students have consistency in staff."

Oakland City Councilmember Rebecca Kaplan
Commenting on the vote, Thao said the council "took extraordinary action to save critical services." Thao said, "These programs have shown to help our Oakland students be successful not only academically but have proven to be pillars for their positive personal growth."