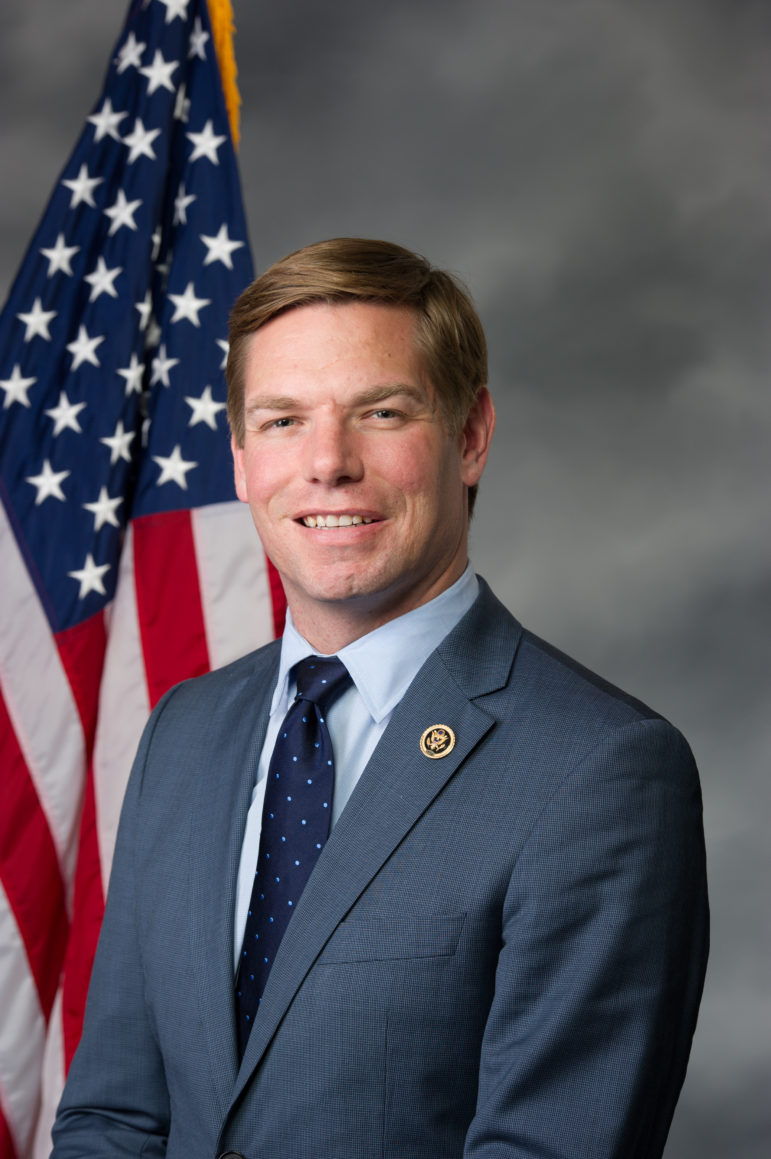 Former Alameda County prosecutor Eric Swalwell announced on Monday that he will join the crowded field of candidates seeking the 2020 Democratic nomination for president.
Announcing his candidacy on "The Late Show with Stephen Colbert," Swalwell, 38, said he's running for president because, "I see a country in quicksand" and "nothing gets done."
Swalwell, D-Dublin, who has represented California's 15th congressional district since he defeated longtime incumbent Pete Stark in 2012, said he's also running because, "Washington does nothing about gun violence." Swalwell told Colbert, "I want to go big, go bold and do good." He said, "I'm ready to solve these problems. I'm running for president of the United States."
Swalwell is now the second former Alameda County prosecutor running for president, joining prosecutor Kamala Harris, who announced her candidacy at a rally in Oakland on Jan. 17.
Swalwell has made a number of trips to Iowa and other key presidential states in the past year.