If you're a fan of Zachary's Chicago Pizza, you already know the drill when ordering: It will take awhile, but it's worth the wait.
The same applies to the popular pizza-maker's newest planned location at 3917 Grand Ave., the former home of Camino restaurant, which closed at the end of last year.
It's coming — news about the latest Zachary's came out last October — but it's still a few months away, Leandra Schuler, COO of the employee-owned company, said this week.
"The last half of this year. I'd like to say summer. But we're not at the point of permitting, design, construction," she said. "It's a beautiful building. We want to keep a lot of elements, but we want to build the Zachary's infrastructure."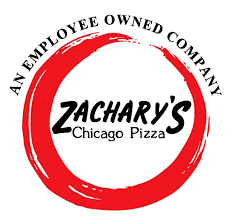 Zachary's started at a small location on College Avenue in Oakland's Rockridge neighborhood in 1983 and it was popular enough that a second restaurant on Solano Avenue in Berkeley was added a year later.
But the restaurant is cautious about overextending the brand and it has only been in the last 15 years that it has expanded beyond that, opening locations in San Ramon in 2006 and Pleasant Hill in 2013.
"We only stay open to potential locations and opportunities," Schuler said. "We don't have a broker actively looking, but we certainly keep our eye open."
One of those opportunities arose last year when Camino owners Allison Hopelain and Russell Moore decided to close their 8-year-old fine dining restaurant that featured an open wood-fire hearth.
"We were not aggressively looking for a location, the location came to us," Schuler said. "We were contacted and told the owner was looking to sell and we plugged in at that point."
The location "certainly caught our eye," Schuler said, noting its proximity to surrounding neighborhoods, including Grand Avenue, Lakeshore and Piedmont. "It really ticks a lot of boxes," she said. "In addition to the location, we feel we're ready to grow."
Pizza is hardly a newcomer to the neighborhoods. In fact it's quite competitive as home to The Star on Grand and the co-op-owned Arizmendi Bakery on Lakeshore, as well as takeout/delivery places, including Domino's. Another, Lanesplitter Pizza, closed last year.
Even with a crowded field, public reaction to the expansion has been welcoming. "The response has been really positive and we're encouraged, Schuler said. "The crew is really energized by this. It's fun to see. It's energizing to the organization as a whole."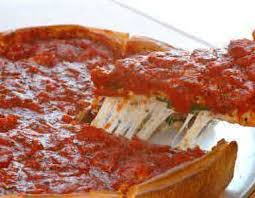 A big part of the motivation is that success for the restaurant is also success for workers, who are also the bosses. "We are 100 percent employee-owned, which adds meaning because they have a stake in the company," Schuler said. The transition started in 2003 by retiring founders Zach Zachowski and Barbara Gabel and was completed in 2010. "Since we started employee ownership there's an incentive to stick around," Schuler said. Zachary's CEO Kevin Suto started as a dishwasher.
While it will mirror other locations with customer-drawn, pro-pizza art on the walls, the Grand Avenue restaurant will have a feature its counterparts don't — a bar area. "We're going to have a full liquor license, which is a first for us. We will build a small bar," Schuler said. "We're getting our ducks in a row. We need to learn how to run a bar."
As far as customized touches, "We'll probably create a few signature cocktails, and beer and wine," she said."We talked about some things like different appetizers or a pizza special, but that's really still in the brainstorming phase."
The future home of Zachary's has been a furniture store and antique interior design store before it was converted to a restaurant. In the 1950s and '60s the building was home to Ray L. Law's Boys and Girls Training Gym, a martial arts studio, according to oaklandwiki.org and East Bay author historian Gene Anderson. Law was a founder of the American Judo and Jujitsu Federation.