[SPONSORED POST]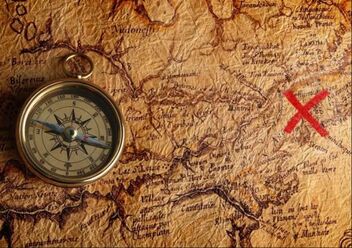 I spent the first 15 years of my marriage in San Francisco where Cliff and I managed to buy and renovate four homes. I also gave birth to both our boys, and held down a busy sales job (not necessarily in that order). As an independent manufacturer's representative who called primarily on commercial design and architectural firms, I could pinpoint nearly every back street, alley and available parking lot in town, but that was then…. this is now. NOW, I can easily navigate the streets of Piedmont, Oakland and Berkeley just as comfortably; in fact, even better. (That's not a Lyft driver passing by, that's actually me.)
In the intervening 14 years, San Francisco has changed dramatically, the Mission District is one of the hottest places to live, and whole neighborhoods have either undergone transformation or emerged altogether with new housing opportunities that didn't exist when I lived there. In short, there are entire neighborhoods in the City of which I know little to nothing about!
---
That's why, when asked if I can work in San Francisco (I can, just for the record), I always refer out the prospective Buyer or Seller to a local neighborhood specialist. Ditto for the communities through the tunnel or anything outside my self-imposed sphere.
Why? Because it's the right thing to do!
Which isn't to say that licensed Realtors can't adequately represent their clients in different counties throughout the state, but that they had better do their research before diving (or driving) into parts unknown. Like your favorite beer garden or coffee hangout, real estate is truly local and what applies in one county may have no relevance in another. For instance, In Napa, many of the properties have on-site wells, septic systems and leach fields. What do I know about those critical topics? NOTHING, except that they are critically important!
So maybe it's important to understand (if you are looking in Piedmont) that expansion of a house IN PIEDMONT is directly relatedto the number of covered parking spaces the garagecan provide, as well as the lot coverage the building may absorb (45%). Miss these important calculations and you may be buying a home that can't ever grow. If you never have need to enlarge your house, it may not matter. However, if twins come along unexpectedly, expanding your bedroom count may have just moved to the forefront as a priority. Wouldn't it be a shame if your Realtor hadn't educated you appropriately? (Yes, it would.)
Earlier this week, I put a stylish Montclair view home into escrow that received seven offers and had a fantastic result.While such results are not a guarantee on every property I represent, it's always the goal to surpass the Sellers' expectations and Jill and I work very hard to do just that. So while the result was exciting for everyone involved, it wasn't entirely unexpected either. We and the Sellers did everything we should have (and more) to create an emotionally compelling opportunity that would attract multiple offers and so it did. The Buyers are happy, the Sellers are happy, and the respective Agents are happy too, AND that my friends, makes for a HAPPY ending. (Realtors only get paid when we successfully complete a transaction.)
The winner? A buttoned-up, tight-as-can-be, let's-make-this-easy-on-the-Seller, beautifully composed offer! (My favorite kind.)
Lest you think the victorious Buyers presented an over-the-top outlier; they didn't. There is also a back-up Buyer in place. It simply was the best of the bunch, not only in price, but in TERMS as well. What's worth noting – especially for those of you on the buy side – is that these offers ranged from horrible to GREAT and it wasn't necessarily the price that made the majority of them untenable, but the bad terms and the poorly written contracts . . . and no surprise, the clueless offers were uniformly represented by out-of-area Agents, one as far away as Glendale, California. QUESTION: Do you think their clients have any idea they were poorly represented??? (No, they do not.)
The "terms" in a contract include the closing timeline, inspection, loan and appraisal contingencies, the point-of-sale ordinances (aka: sewer lateral) and which side (Buyer or Seller) is responsible for the transfer taxes, escrow fees and home warranty. In short, anything that can be negotiated – other than the offer price – are the "terms" of the contract and they are every bit as important as the offer price itself when it comes to choosing one offer over another.
While each of the "terms" in a contract are negotiable, in the county of Alameda, there are some tried-and-true standard practices. The city transfer taxes are typically split between Seller and Buyer (both sides share the pain), while the Seller pays ALL of the county transfer taxes. Conversely, the Buyers pay the escrow and title fees, while home warranties are often picked up by the Buyers' Agent. This is how 99% of all successful residential purchase contracts will play out in Alameda County. (In Los Angeles, Sacramento, San Diego and Tahoe, the terms may be very different. Get my point?)
So imagine how it goes over when the Sellers receive a purchase offer that is not only WELL off the mark, but has the Sellers picking up every other cost associated with buying??? (Like a lead balloon, that's how.) One had a 45-day close (even though the lender could perform in 18 days) another asked the Seller to buy a $550 home warranty for the Buyer, a third asked the Seller to pay for EVERY closing cost – including those that only benefited the Buyer – and a fourth boilerplated in the lengthy timelines throughout the body of the contract so was never, EVER in contention. (NEXT!)
Compare those poorly written attempts to an offer that had read the disclosures and waived ALL of their contingencies, offered to increase their good-faith deposit in seven days (above and beyond the standard 3%) and could close in 21 days, and you've got a fairly unbeatable proposition. (Winner, winner, chicken dinner!)
So if you insist on working with your Aunt Carol, your Uncle Jim, your mother or father, or your best friend from Glendale, be forewarned that it may not serve you well. In fact, it may not serve you at all! When it comes to Real Estate, ignorance ISN'T bliss and what you DON'T know, can definitely hurt you.
In the meantime . . .

How can I help you?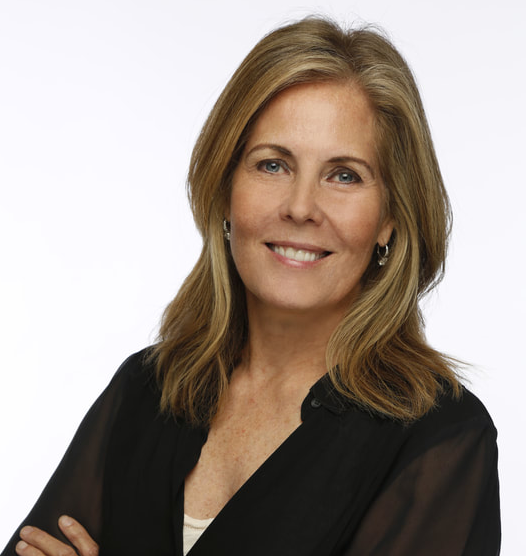 Julie Gardner | Compass Realty
(Not just a Realtor, but a consultant in all things house and home, I'm here to educate, explore, examine and refer . . . In short, you may count on me to take care of your home as if it were my own and anyone who knows me, knows I take pretty darn good care of my home.)