UPDATED Notice of Appointive Vacancy, which now includes vacancies created by the resignations of Jeffrey St. Claire from the CIP Review Committee and Gina Jurva from the Public Safety Committee.
The City of Piedmont is looking for a few talented volunteers for vacancies on commissions and committees.
Interested residents may view the Commission Description of Duties, download the Application for Appointive Vacancy, and/or apply online on the City's web site.
Applications are due to City Hall on or before the deadline of Wednesday, March 20th.
Interviews with the City Council for these positions will be scheduled for the evening of Monday, March 25, 2019. No appointments will be made without a Council interview.
The vacancies are as follows: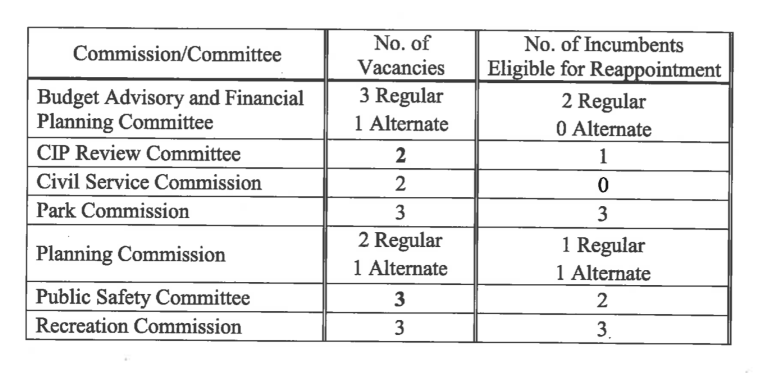 View formal notice HERE.
View details about all vacancies HERE.
Download applications: HERE
Deadline: Wednesday, March 20, 2019
Questions: Residents with questions are invited to contact the City Clerk's office at (510) 420-3040.