It has been a busy March for the Piedmont Arts Fund's Big Art Show at the Piedmont Center for the Arts. It all began with the Piedmont's Got Talent Show and the opening reception for the Big Art Show on March 16. Art from local artists is on display and for sale online at PiedmontArtsFund.org. The proceeds from this fundraiser supports arts programming at the
Piedmont Unified School District. The show comes to a close on Saturday March 30.

The Gallery Hours have featured workshops led by local artists, including silkscreen printing with Maggie Mittan, quilting with Amanda Ward, comic book illustration with Yancey Labat of DC Comics, and watercolor and collage with Christiana Reining.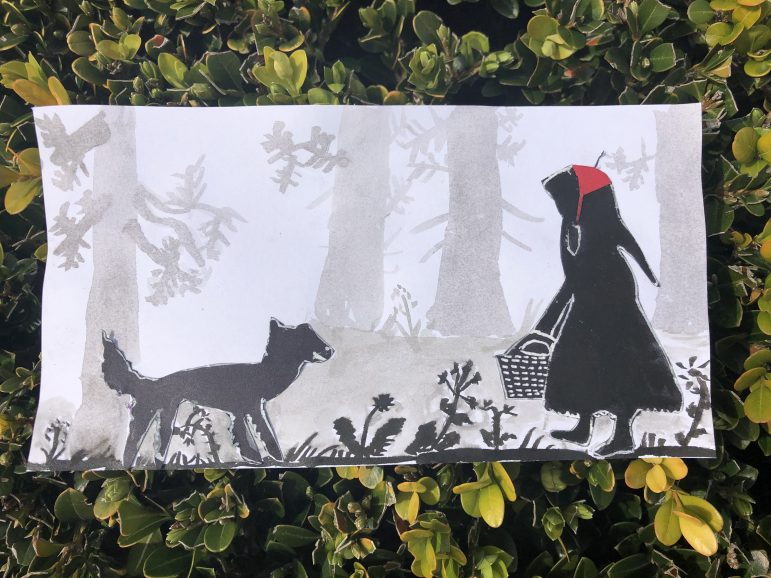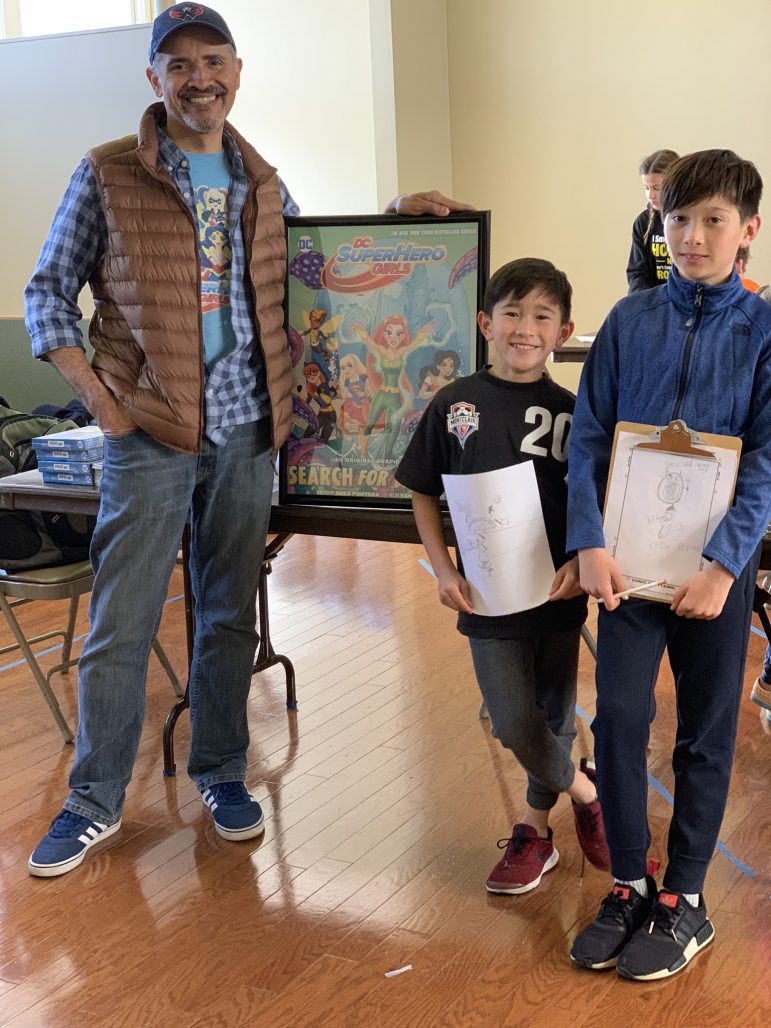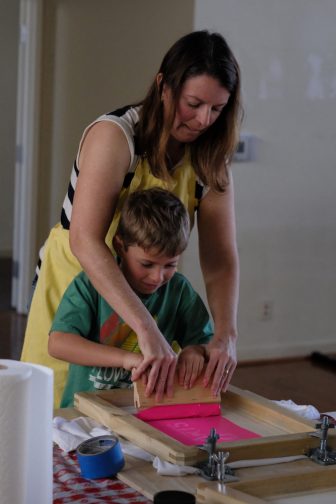 There are two remaining events that are associated with the Big Art Show — a student film screening on Thursday, March 28 from 3 – 5 pm, and a closing concert on March 30 at 1pm. The closing concert is open to all students and a sign up form is available at PiedmontArtsFund.org. The gallery is open from 12 – 3 pm on Saturday, March 30 and ceramic flowers will displayed for sale on the lawn.

Online sales at PiedmontArtsFund.org will end at 11:59 pm on March 30. "There's nothing like seeing the art live," says Big Art Show Chair Siobhan Hughes "but if you can't make it to gallery hours, it's really convenient to see the art online."
Artists in the show include Raul Jorcino, Karen Stanton, Jon Schleuning, Mike Welch, Natalie Jeng (PHS Senior), Marina Mikhailov (6th Grade at Piedmont Middle School), Larraine Seiden (Wildwood Elementary Art
Teacher), Suzie Skugstad, Fernando Reyes, Paula Valenzuela, Ta Mueller Harley, Leon Saperstein, Bonnie Bonner, Cathleen Schwartz, Sally Fairfax, Kate Leffler, Bill Jeng, Lorna Strotz, Beth McCoy, Claire Lin, Tachina Rudman-Young, Raf Strudley, Belinda Mcneely, Anne Hauss Davies, David Vickers, and Christiana Reining.
Every purchase supports the artist and the arts programs in our schools. Piedmont Arts Fund supports orchestral music, instrumental and vocal instruction in the elementary schools, jazz and concert band, dance, theater, and art supplies in the elementary schools, integrated art in all classrooms, materials for 2D and 3D electives at the middle and high schools, photography, graphic design, ceramics, film, and art books in all of the school libraries. Throughout the year there are performing arts events and visual art shows at the schools.
In addition, there are Piedmont Arts Fund events such as the Chalk Art Festival in September, the Big Art Show in March, and the Piedmont Talent Show. Small art parties are also offered throughout the year by community artists for the entire community to enjoy. Piedmont Arts Fund provides essential funding and parent volunteering support for the Visual and Performing Arts at Piedmont Unified Schools in partnership with the Piedmont Education Foundation (PEF). The breadth and depth of these offerings would be impossible to maintain without parent support.