Last week Barbara and I found ourselves sitting snowbound in Sugar Bowl, after six or more feet of snow came down in approximately 48 hours. The snow was so deep at the lodge that workers could not get in or out or even open the restaurant, never mind the ski lifts. Employees were looking for sleeping bags as they could not get home.
But heck, the bar was open!
With the winter weather calling out for a warm drink and St. Patrick's day in mind, I embarked on some research and experimentation in our snowy retreat. Thus was born the Hot Guinness Irish Jig, a mix of my favorite bitter and sweet flavors.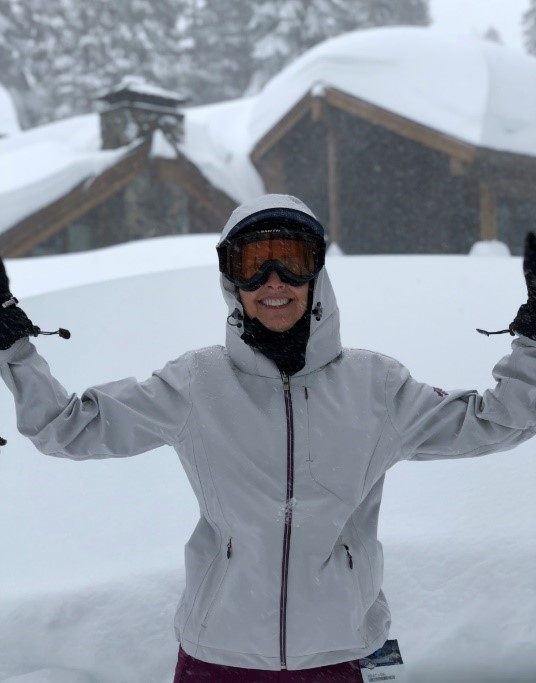 Ingredients:
A can of Guinness
A generous espresso or substitute 3 to 4 ounces of strong coffee.
1 ½ ounces of Jamison's or other Irish Whiskey (Rod likes 2 ounces, Barbara likes one ounce)
1 ounce of Baileys Irish Cream
1/2 ounce Frangelico
A dollop of whipped cream
A dash of Angostura Bitters (to mix into the whipped cream)
Cinnamon stick to top it off
Directions:
On the stovetop, distill the Guinness liquid down, reducing by at least 2/3 to yield somewhere near 1/4 to 1/3 of a cup.
Blend the distilled Guinness with the Irish Whiskey and espresso. 
Add the Baileys and maybe a tablespoon or half jigger of Frangelico.  That may be enough for you, but I continued to experiment with blending a dash of Angostura bitters into the whipped cream and adding a cinnamon stick to top it off.
Adjust to taste. I hope you give it try!