Sara Ramsdell , Nora Linnane, and Frankie Broening

Georgia Gaylord (second lane)

Katherine Stormer
Piedmont High School's girls swimming team defeated Bishop O'Dowd and Head Royce at a three-way meet at Mills College on March 15. Piedmont's boys team split with the schools.
A three-way dual meet has one race for each event with all three schools competing. The results are then split into separate dual meet scores.
The girls defeated Head Royce, 109-49, and beat host Bishop O'Dowd, 100-53. The boys beat Bishop O'Dowd, 89-59, and lost to Head Royce 81-68.
Sasha Liu and Eden Smith each won two individual events, and also swam legs on two winning relay teams. Liu won the 200-yard individual medley in two minutes, 12.12 seconds. She came back to win the 500 freestyle in 5:17.50.
Smith took the 50 freestyle in 27.72, and the 100 backstroke in 1:11.90.
The two opened the meet by swimming legs on Piedmont's winning 200-yard medley relay team, which won in 2:01.29. Zoli Smith and Sarah Ramsdell also swam legs in the race.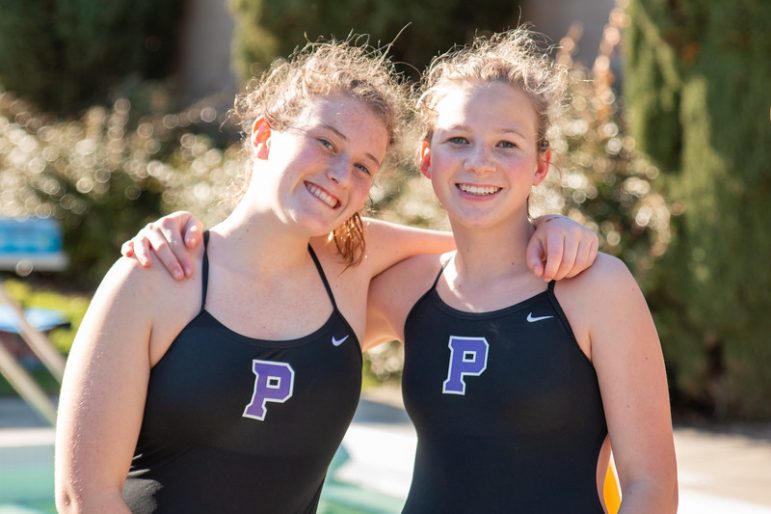 The same foursome won the 200 freestyle relay in 1:51.87.
Ella Wright was Piedmont's other winner, taking the 100 butterfly in 1:16.45.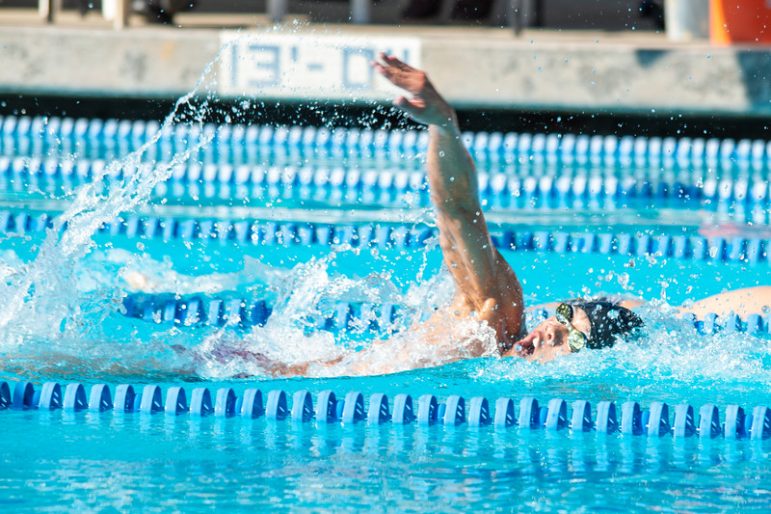 Aaron Wu was the only individual boys winner for the Highlanders, taking the 200 individual medley in 2:06.26 and the 100 backstroke in 55.24. He also swam a leg on Piedmont's 200 freestyle relay team, which finished first in 1:34.65. He was joined by Kieran Linanne, Brian Wu and Kian Roseborough. Aaron Wu also took second in the 100 butterfly in 55.25.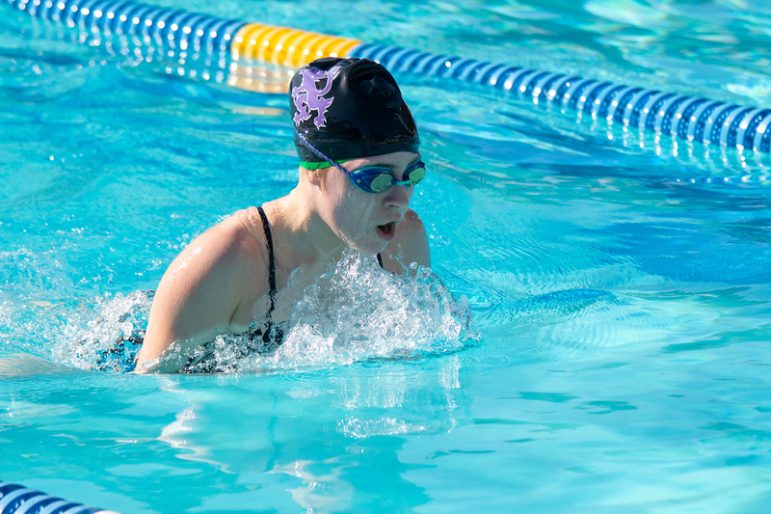 Patrick Conn joined the Wus and Linanne to finish second in the 200 medley relay in 47.27. Head Royce won the race easily in 43.93. Brian Wu took second in the 200 freestyle (1:54.04).
Ramsdell took second in the girls 200 freestyle in 2:18.65. Bridgette McEffe finished second in the 100 breaststroke in 1:16.71.
Photos by Julie Reichle