Camille Creighton rounds first

Erin Sturdivant lays down a bunt

Kyra Gardner walks it off
Piedmont High School's softball team scored eight runs in the bottom of the fifth inning to wrap up a 10-0 win over Head-Royce on March 21. The Highlanders (2-3) batted around in the inning, with Kyra Gardner ending the game with a two-run single. Caroline Strauch had a two-run double in the inning as well.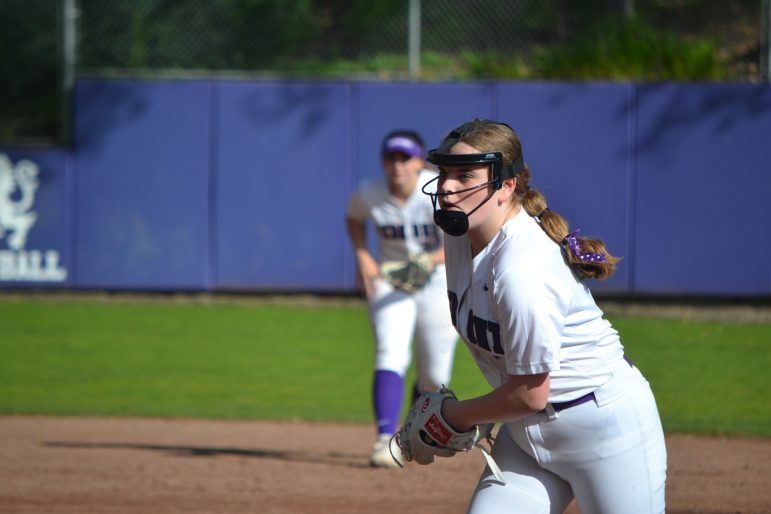 Isabelle Epstein pitched a complete game for the win. The Jayhawks loaded the bases with one out against Epstein in the first inning on a single, an error and a walk, but she shut the door with a pair of strikeouts.
Those two strikeouts started a run of 10 consecutive batters retired by Epstein. She allowed just one hit the rest of the way.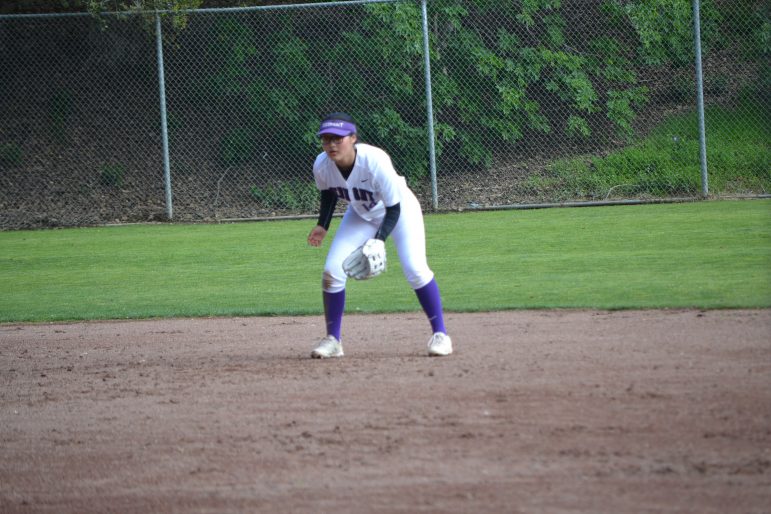 The Highlanders scored one in the first but left the bases loaded. Caitlin Kennedy singled in a run in the fourth to make it 2-0. She also put down a squeeze bunt with the bases loaded that scored a run, and was safe at first.
In the fifth, a walk and a single followed by an RBI-single by Rachel Elliott got the inning started. Epstein followed with a run-scoring single of her own. Erin Sturdivant did the same. Strauch then doubled, and Kennedy followed with a base hit and an RBI. Camille Creighton's single made it 8-0, and Gardner then ended it.
Maeve Gilbert throws to first

Highlanders hit against Head Royce

Rachel Elliott tags out a runner
On March 19, the Highlanders fell to Bishop O'Dowd 9-2, as the Dragons scored nine runs in the sixth to erase a 2-0 Piedmont lead. Chiara Lundin had given the Highlanders that lead with a two-run single in the second.
Elizabeth Avery hit a three-run home to key Bishop O'Dowd's rally.
Photos by Len Gilbert