The good news is that Piedmont High School's softball team got back on the field on March 12. The bad news is that it lost to a good Acalanes team, 9-0.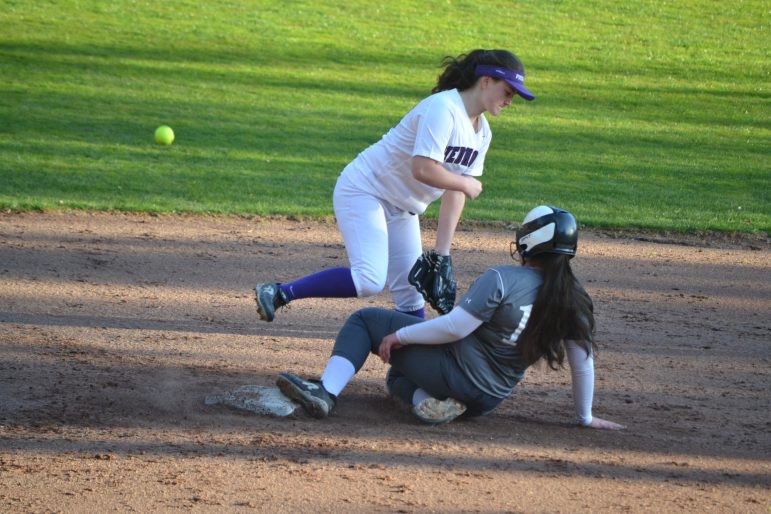 "Three weeks," Highlanders coach Gene Denard noted. "That's why I'm not too upset because we haven't played. You can only do so much in practice, go over so many drills. But you've got to see live pitching. We'll be alright."
Piedmont is now 1-1 on the year. Its only other game came on February 20, a 3-2 win over Hayward.
Kyra Gardner started the Acalanes game off well, getting the side in order in the first. But in the second, the Dons (3-1) scored seven runs. Three singles, a walk, a hit by pitch, and an error preceded a two-run home run by Morgan Salmon to cap the inning. Five of the runs were unearned.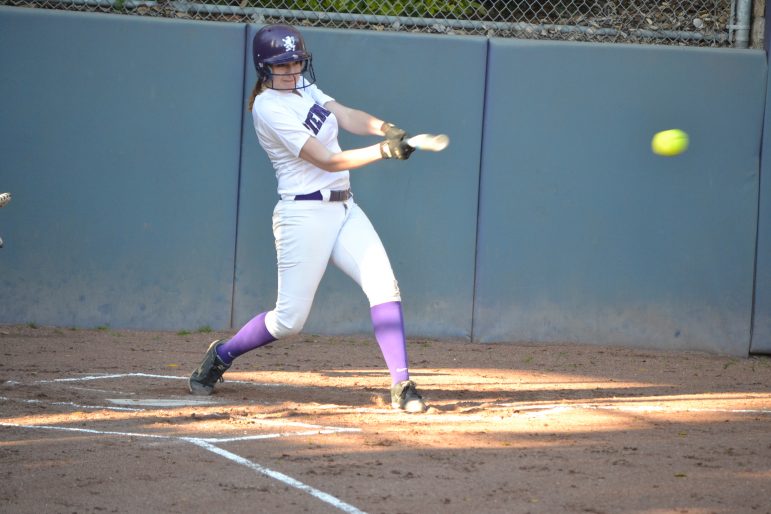 Gardner allowed two more in the third but settled down and pitched well. She finished with eight strikeouts in six innings of work.
"Like I told the girls, the two-run home run, that was legit," Denard said. "The other seven runs …"
The Highlanders offense struggled most of the way against Acalanes starter Ellie Palma, who allowed four hits in 4 1/3 innings. Chloe Tjogas ripped a double in the fourth but was stranded. In the fifth, Maeve Gilbert led off with a single and one out later, Palma hit Erin Sturdivant with a pitch. This prompted Acalanes coach Victor Silva to pull Palma in favor of Allison Fink. She retired Caroline Strauch and Chiara Lundin on fly balls to escape the jam.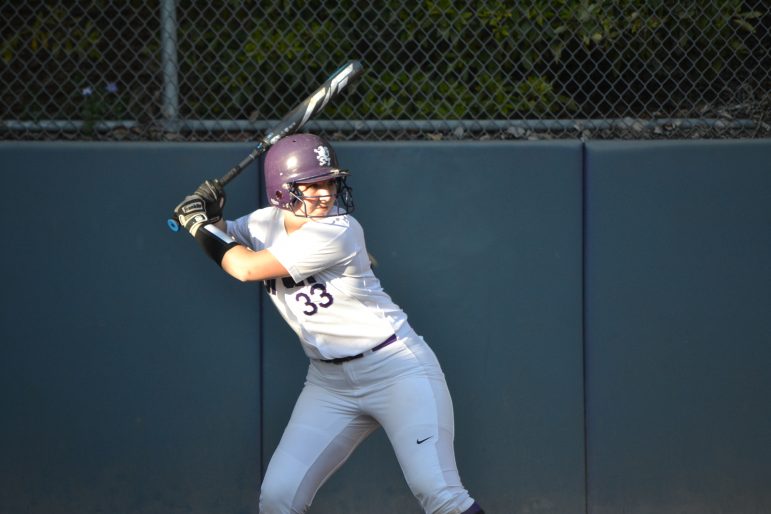 Fink worked around a one-out strikeout-wild pitch that allowed Gardner to reach in the sixth. Then, with two outs in the seventh, Piedmont loaded the bases on a Sturdivant single, an error by the shortstop, and a walk to Lundin. Camille Creighton hit a rope to center field, but it was caught to end the game.
"We waited too late to make in-game adjustments," Denard said. "After the fourth inning, that's when we started making solid contact, leaving runners on base. Against a team like this, when you get runners on base, you've got to score."
Izzy Epstein awaits the pitch

Rachel Elliott on deck

Caroline Strauch pulls into third
The Highlanders play next against Berkeley at 4PM this Friday, March 15th, in Piedmont.
Photos by Len Gilbert from Hayward game