The Piedmont High School girls lacrosse team coasted to a 20-2 win over Berkeley on the road on March 15. Ashley Nelson had five goals and Widdy Tevis, Zoe Torok and Azana Best each scored three to lead the Highlanders.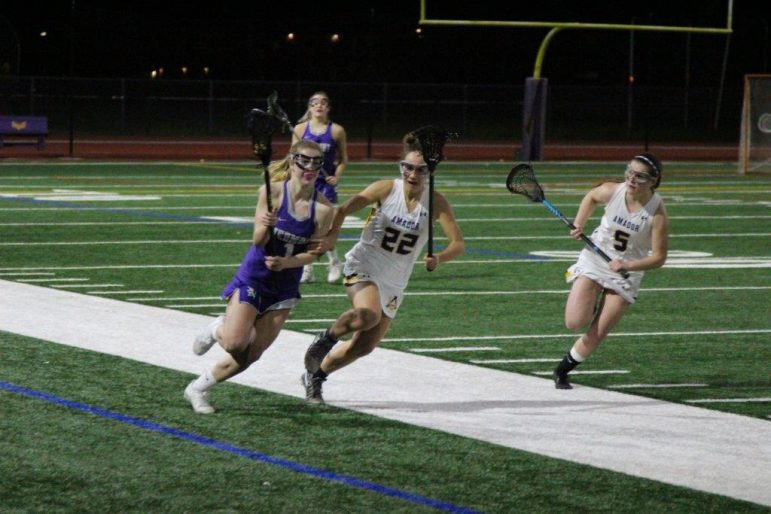 "Ashley Nelson had a breakout game," Piedmont coach Carlton Chan said. "She had two interceptions from the goalie as well. Great game by Ashley."
Torok scored the first two goals of the game as the Highlanders (4-1, 1-0 East Bay Athletic League) raced to a 5-0 lead in the opening six minutes. Piedmont continued to build the lead, taking a 12-2 lead at the halftime break.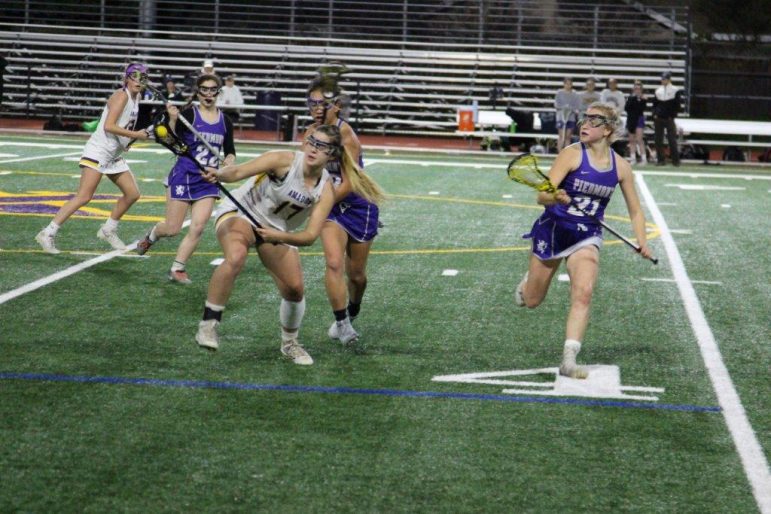 Nelson finished her hat trick with over seven minutes remaining in the first half before adding two second half goals to finish with five. Elie Cole added two goals for the winners. Caroline Devine, Maria Del Rosario Chan, Lily Keville and Sadie Tschider scored single goals for Piedmont.
Lana Salve and Lauren Wheeler had the goals for Berkeley (1-5, 0-1).
Carlton Chan said that the Highlanders dominated the draws as well with Torok and Del Rosario Chan. Amelia Costello fielded several ground balls, and Lani Shea defended well with 2 slides. Ivy Smith had 5 saves to continue her stellar play in goal.
Lily Keville looks to pass

Ivy Smith ready to make a save

Elie Cole and Widdy Tevis
Piedmont next plays at San Ramon Valley on March 19 (7 p.m.), followed by a home match against California on March 22 (7 p.m.).
Photos by Ben Costello