The Piedmont High School girls lacrosse team has opened the season with three wins. The Highlanders defeated Foothill from the powerful East Bay Athletic League, and also recorded wins over Head-Royce School-Oakland and Newark Memorial.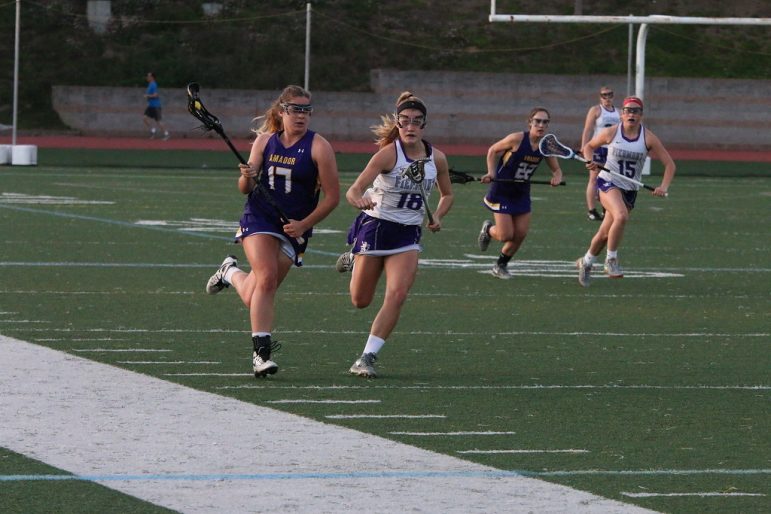 "So far so good," coach Carlton Chan said.. "I think we're about 50 percent of where I'd like us to be."
The team played its first match on March 5, winning 14-8 against Head-Royce. Ellie Cole scored four goals and Lily Keville added three goals and two assists to lead the offense. Ivy Smith made her debut in goal and had two saves. Maria del Rosario Chan had 10 draw controls.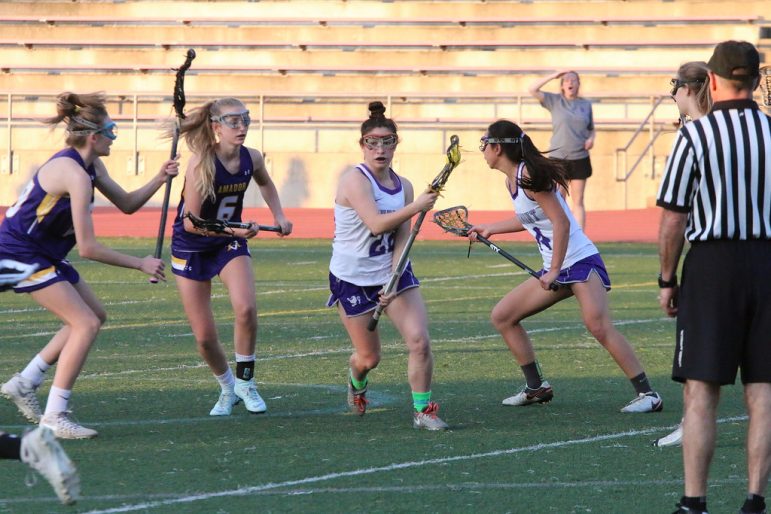 The next night, the team traveled to Pleasanton to face Foothill. Piedmont won, 13-8, with Zoe Torok scoring three goals and assisting on three more to lead the way. Widdy Tevis scored five goals in the victory, and del Rosario Chan had two. Smith had four more saves.
On March 8, the Highlanders romped over Newark Memorial at Witter Field, winning 19-0. Keville, Tevis, Torok and Azana Best each scored three goals to lead the way. Keville and Sadie Tschider each recorded five assists.
Widdy Tevis

Maria del Rosario Chan

Lily Keville
Smith, a junior, was a defender a year ago, but had to take over in goal due to an injury to Sarah Zimmerman. Another goalkeeper chose not to return, so Smith's emergence has been huge for Piedmont.
"It all kind of worked out but it worked out beyond our imagination because Ivy's playing really, really well," Chan said, adding that Smith and Zimmerman will split time at the position when Zimmerman returns.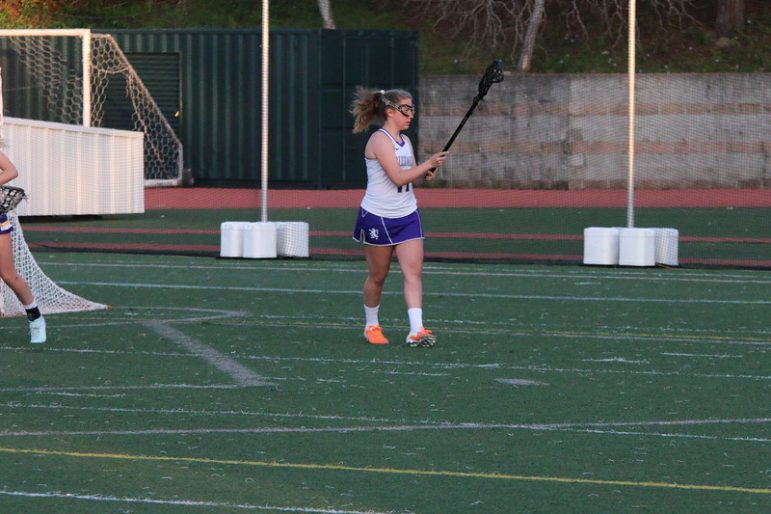 Chan said Caroline Devine has shown improvement over last year.
"She was a little inconsistent and this year she has much more consistency," he said. "We knew she had it."
He also noted that captains Cole (William & Mary), Keville (Pitzer) and Torok (University of Chicago) will all continue playing in college.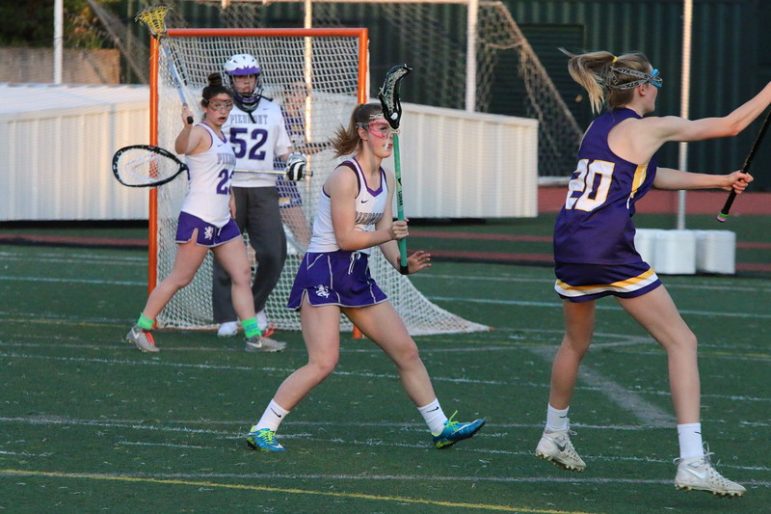 "We certainly have an expectation to win league again," Chan said. "But we have higher expectations to move along much further in the North Coast Section. We have most of our players back. We have seniors who are planning on playing in college. We have a good team. It's just a matter of getting everybody on the same page."
Photos by Carlton Chan