Piedmont High School's girls lacrosse team fell on the road to San Ramon Valley 18-8 on March 19. The loss dropped the Highlanders to 4-2.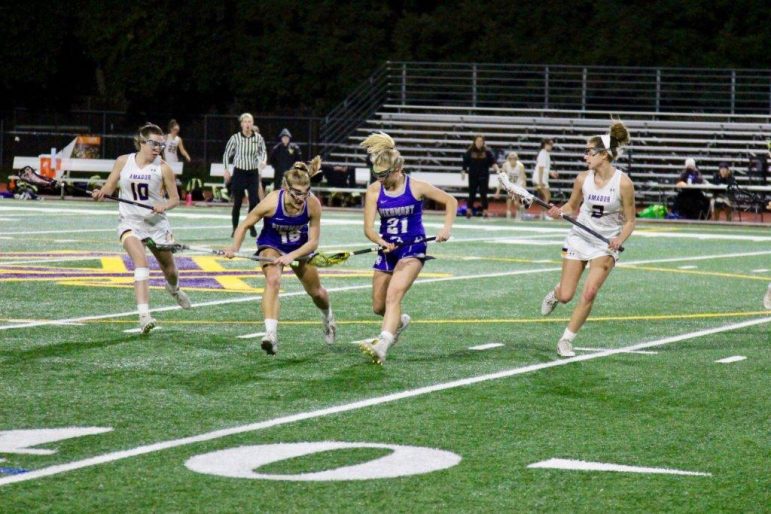 Piedmont had a lead early on, going up 4-3 on Elie Cole's goal with eight minutes, 10 seconds left in the first half. However, the Wolves (7-0) had too much firepower and came from behind for the victory. San Ramon Valley is ranked No. 10 in the West, according to U.S. Lacrosse Magazine.
"Their speed overwhelmed us and they tightened their defense playing a high pressure D forcing us out," Highlanders coach Carlton Chan said. "They also pressured our low attack and made it really hard to feed from behind."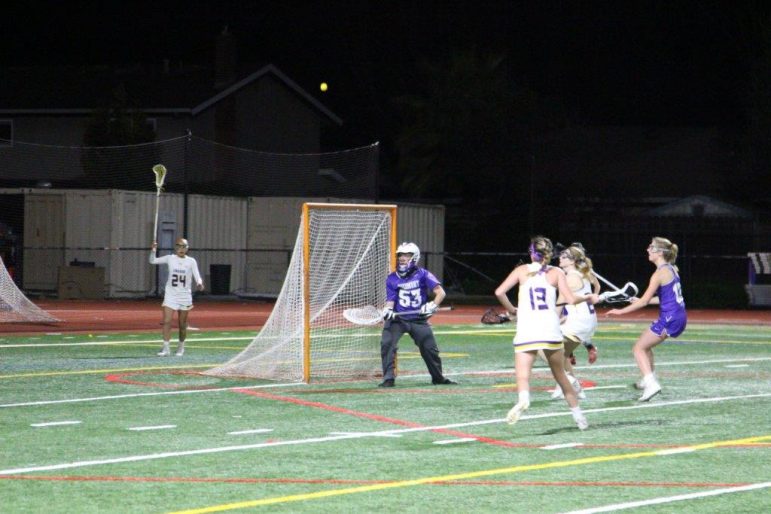 Caroline Devine, Widdy Tevis and Zoe Torok each scored two goals for Piedmont. Tevis also had an assist and Sadie Tschider assisted on both of Devine's goals. Ivy Smith recorded four saves.
San Ramon Valley got five goals from Alannah Scott and three each from Catie Grace Carrington and Mel Evans. Scott also had three assists.
The Wolves went up 12-5 at halftime and maintained control in the second half.
Lily Keville looks to pass

Zoe Torok, Maria del Rosario Chan, and Widdy Tevis

Ashley Nelson
"We went toe to toe . They scored, we scored. it was back and forth (early on)," Chan said. "(I'm) proud of the girls and how well they stayed in the game."
Maria Del Rosario Chan scored the other goal for Piedmont. Rosario Chan also won 10 draws.
Margi Brayer

Piedmont girls defend

Ivy Smith
Piedmont's next game is at home against California on March 22. Start time is scheduled for 7 p.m.
Photos by Ben Costello