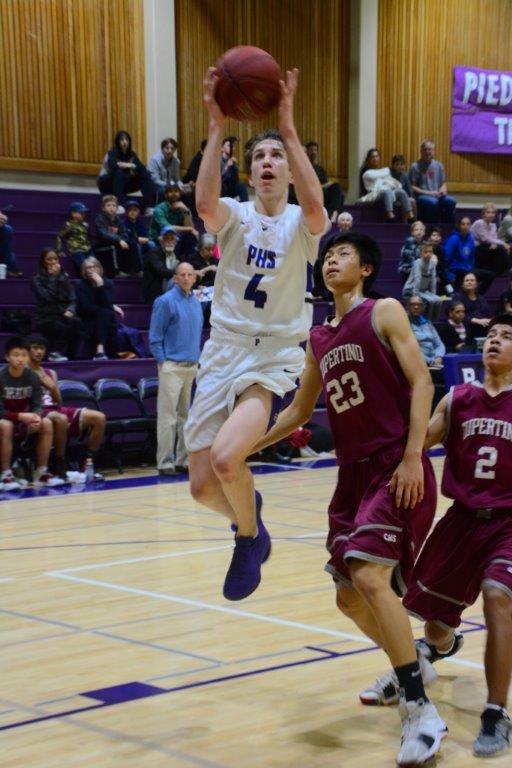 Luke Harris led a balanced scoring attack, and the Highlanders' defense shut down Cupertino's offense in a 46-31 win on Thursday night at Binks gym. The second round victory moves the Highlanders into the semifinals of the Division IV northern region in the California Interscholastic Federation (CIF) State tournament.
Harris said "it was a back and forth game in the first half. We missed some shots we normally make. But we started playing team basketball in the second half. Our shots started falling, and our defense turned it up a notch. We're excited for the next game."
Piedmont jumped out to a quick lead, and was up 11-6 at the end of the first quarter. Cupertino tied the game at 17 towards the end of the second quarter on a 3-pointer by center Richard Yang, but the Highlanders scored the last four points to take a 21-17 lead into halftime. Piedmont went on an 8-2 run to start the second half, and never looked back. Harris' 3-pointer early in the 4th quarter made it 41-29, and he finished the scoring with a driving layup for the final 15-point margin.
Daron Benson drives

Carvel Tefft gets fouled

Luke Barrett spins to the hoop
Daron Benson chipped in with 11 points, Luke Barrett had 7, Carvel Tefft and JoJo Murphy scored 5 apiece, and Jordan Hunt and Patch Selna contributed 2 each. Hunt dominated the boards in the first half, pulling down 9 rebounds. Selna and Tefft grabbed 4 each.
Josh Eidam looks to pass

Patch Selna prepares to defend

David Kisieu slashes to the basket
On defense, Harris and David Kisieu both harassed Cupertino's point guard, Skyler Santos, with Harris picking his pocket twice. Tefft played tough defense against Yang throughout, and Selna added some physical play down low in the second half.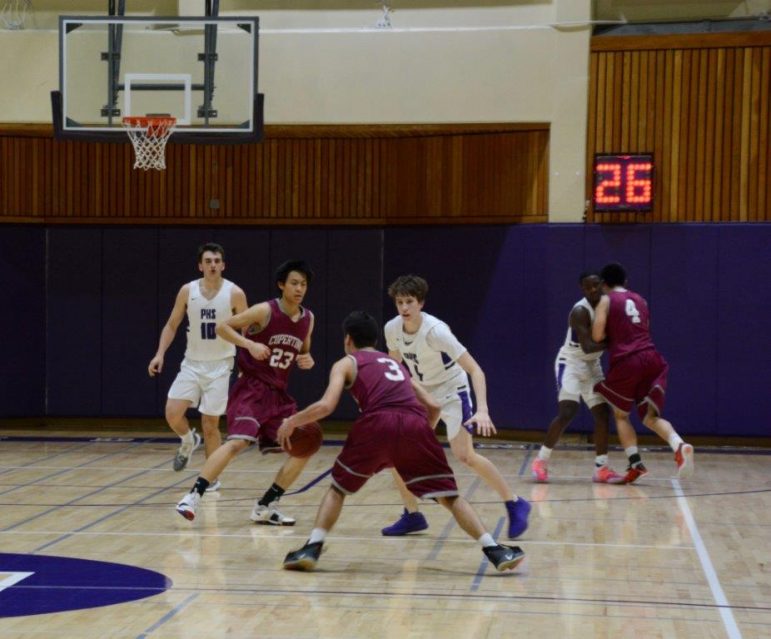 The Highlanders move on to host the regional semi-finals against 6-seed Wood from Vacaville. The Wildcats finished first in the San Joaquin section, with a 25-7 record overall and a 9-1 league mark. They beat 11-seed West Valley, 56-50, in the first round of the CIF tournament. Wood knocked off 3-seed University Prep, 51-36, in the second round tonight.
The Piedmont-Wood game is scheduled to start at 6PM on Saturday at Binks gym.
Photos by Devon O'Shaughnessy