The Wood Wildcats outpaced the Highlanders, 56-50, in an exciting game at Binks gym on March 2. The Piedmont boys' first trip to the California Interscholastic Federation (CIF) tournament in recent memory ended in the semifinals of the northern region.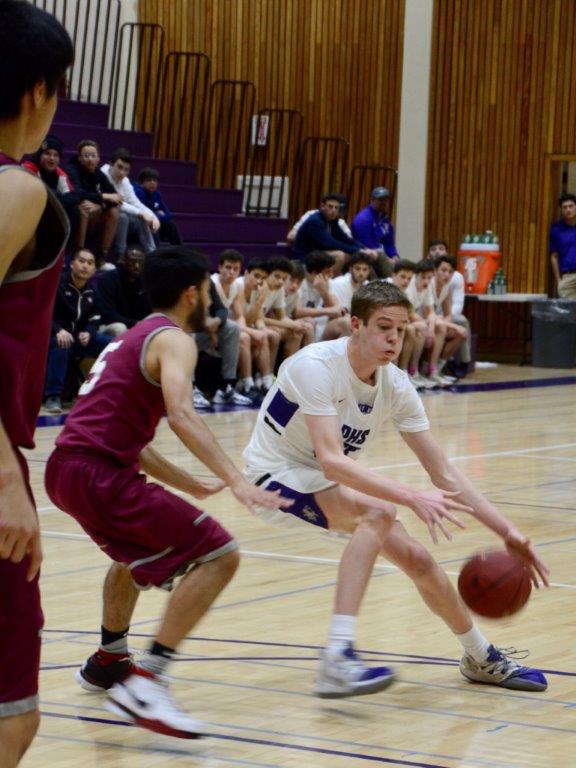 In addition to its players, Wood brought 20 cheerleaders, a Wildcat mascot, and a fan base that combined with Piedmont's large, energetic crowd to create an electric atmosphere from the opening tipoff. Piedmont's Luke Barrett got the Highlanders off to a fast start, scoring 11 of his game-high 24 points in the first quarter on a variety of 3-pointers and acrobatic drives. Wood kept it close with strong play from center Landon Seaman. The quarter ended with Piedmont up 17-16.
The Wildcats used their quickness to get to the basket and force several turnovers late in the second quarter. Forward Ricky Hamilton-Holland punctuated one steal with a fast break dunk. Wood went into halftime with a 27-24 lead.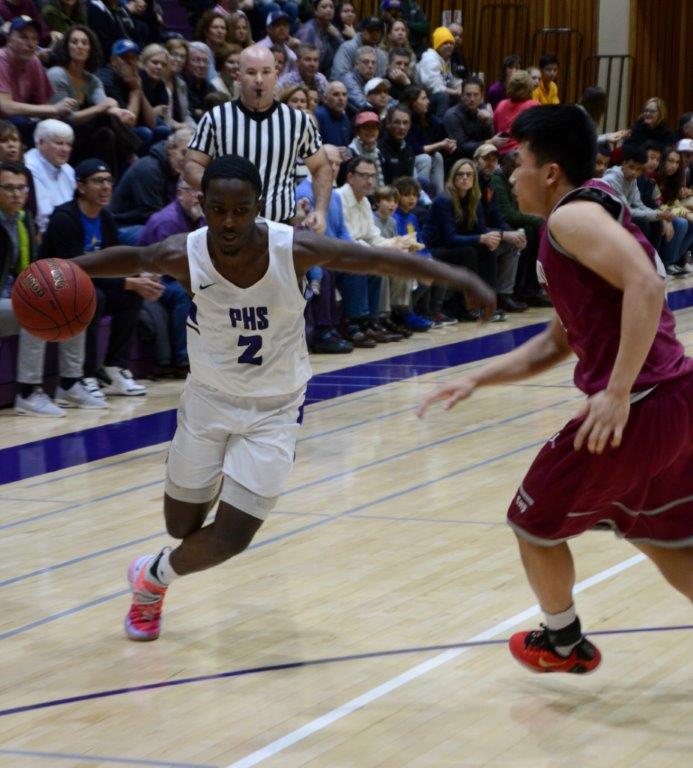 But Piedmont came out of the break making shots and applying intense defensive pressure. The Highlanders scored the first 10 points of the 3rd quarter, holding Wood scoreless for more than 6 minutes and taking a 34-27 lead. But the Wildcats then went on a 6-0 run, and the third quarter ended with Piedmont up by just 1 point, 34-33.
Despite strong play in the fourth quarter by Piedmont forward Carvel Tefft and guard Daron Benson, and ear-splitting support from PHS students and fans, the Wildcats used their size and quickness to take the lead and keep it. Wood forward Angelo Harris scored 10 of his team-leading 15 points in the final period, and Hamilton-Holland made it very difficult for Barrett to get the shots he wanted.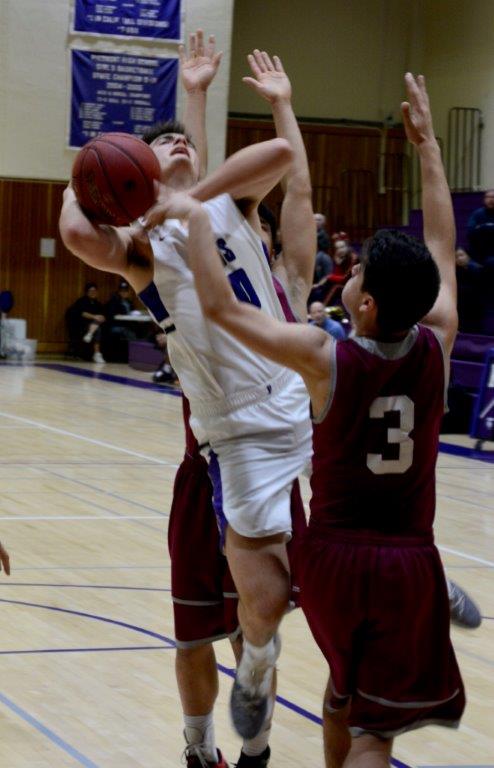 In addition to Barrett's 24 points and Benson's 13, Tefft scored 7, Luke Harris had 4, and JoJo Murphy had 2. Jordan Hunt played strong defense against Seaman, and David Kisieu and Paul Davies also played well on defense.
Coach Mike Hudson applauded his team's effort despite the tough loss.
"That was a hard one to lose," said Hudson. "Our guys had a great chance to win. But Wood played well, especially in the fourth quarter when they got a couple of big offensive rebounds that led to baskets. It all came down to who made the most plays at the end."
In reflecting on the 2018-19 season, Hudson praised his whole team for their consistent effort and end-of-season success in both the NCS (Regional) and CIF (State) tournaments. He also thanked the broader Piedmont community for their support of the team, especially in this last home game.
David Kisieu slashes to the basket

Luke Harris lays it up

Paul Davies on the fast break
Hudson looks forward to next season despite the loss of five seniors, including starters Tefft and Hunt.
"We'll miss Carvel for his toughness and senior leadership," the coach said. "But we have a really strong core of juniors who got great tournament experience this year. We expect them, plus Luke (sophomore Harris) and JoJo (freshman Murphy), to really benefit from that for next year."
Patch Selna prepares to defend

JoJo Murphy hustles on defense

Josh Eidam looks to pass
Sixth-seed Wood (now 26-7) from Vacaville advances to the northern region final against fifth-seed Immanuel (25-8) from Reedley, outside Fresno. The winner will play the champion of the southern region. That game features first-seed Ribet Academy (25-3) from Los Angeles against third-seed Silverado (29-6) from Victorville, near San Bernardino.
Photos by Devon O'Shaughnessy from earlier game against Cupertino