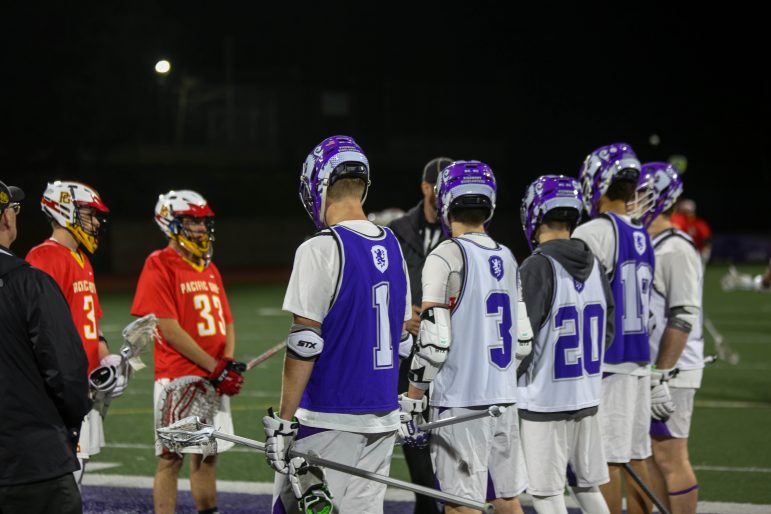 Marshall Petty scored four goals, one of 10 players to score as the Piedmont High School boys lacrosse team opened its season with a 17-4 win over visiting Pacific Grove-Monterey on March 1.
The Highlanders season opener against De La Salle on February 27 had been rained out.
"We got a nice win," Piedmont coach Ryan Price said. "It was good to get the rust off and play somebody else. The energy level of the kids was phenomenal. I haven't seen them play with that energy level in a long time."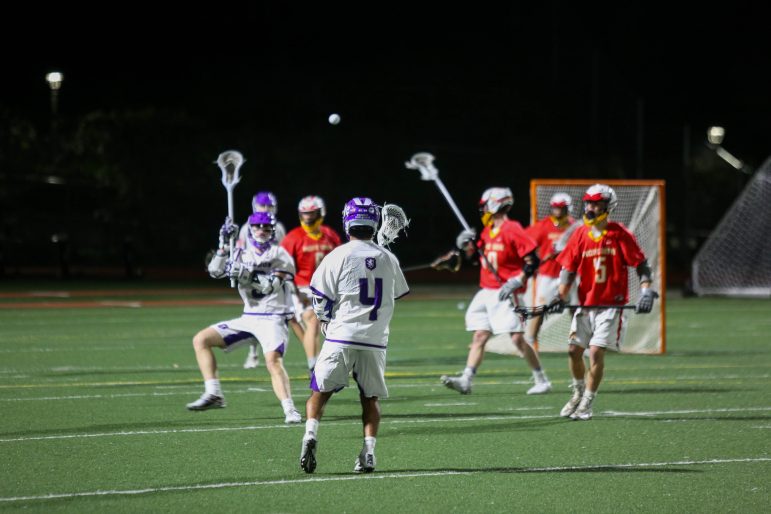 Braydon Ellis, Whit Woolard, Sam Reynolds, and Miles Fawcett each scored a pair of goals. Ian Joseph had a goal and three assists. Woolard and Petty also had two assists apiece.
"It wasn't the cleanest game, but you don't clear those mistakes out without game play," Price said. "We had pretty well-rounded scoring. Our offense should be spread around this year."
Price was also happy with his defense.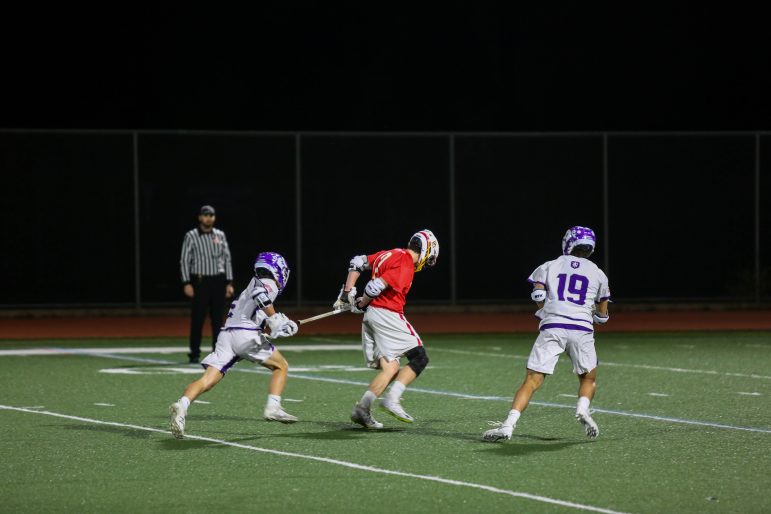 "Our defense played a complete game and didn't get one penalty," he said. "The fact that they didn't get a penalty was really, really big."
Price added, "We thought we were going to have an issue with our face offs this year but Evan Eldridge, he locked it down. He's a junior who took last year off. He was killing it. We gave him the game ball."
The Highlanders were also able to get everybody playing time. Goalie Paul Pappas had five saves, playing the first three quarters. Joe Hempeck came on in the final period and recorded two saves.
Braydon Ellis passes to Sam Reynolds

Greg Gately faces off

Ian Joseph passes to Rex Peters
Piedmont lost its second game of the year, 20-4, to San Ramon Valley on March 5. Joseph had two goals to lead the Highlanders. Charlie Tagliaferri had six goals for SRV, which is the defending North Coast Section champion and annually has one of the best teams in the Bay Area. Pappas had 14 saves for Piedmont.
The team has games upcoming at Miramonte on March 7 and at home against Newark Memorial on March 8.
Photos by Mikey Goody