Piedmont High School's boys lacrosse team improved to 5-2 on the season with a 13-4 away win over Acalanes on March 19.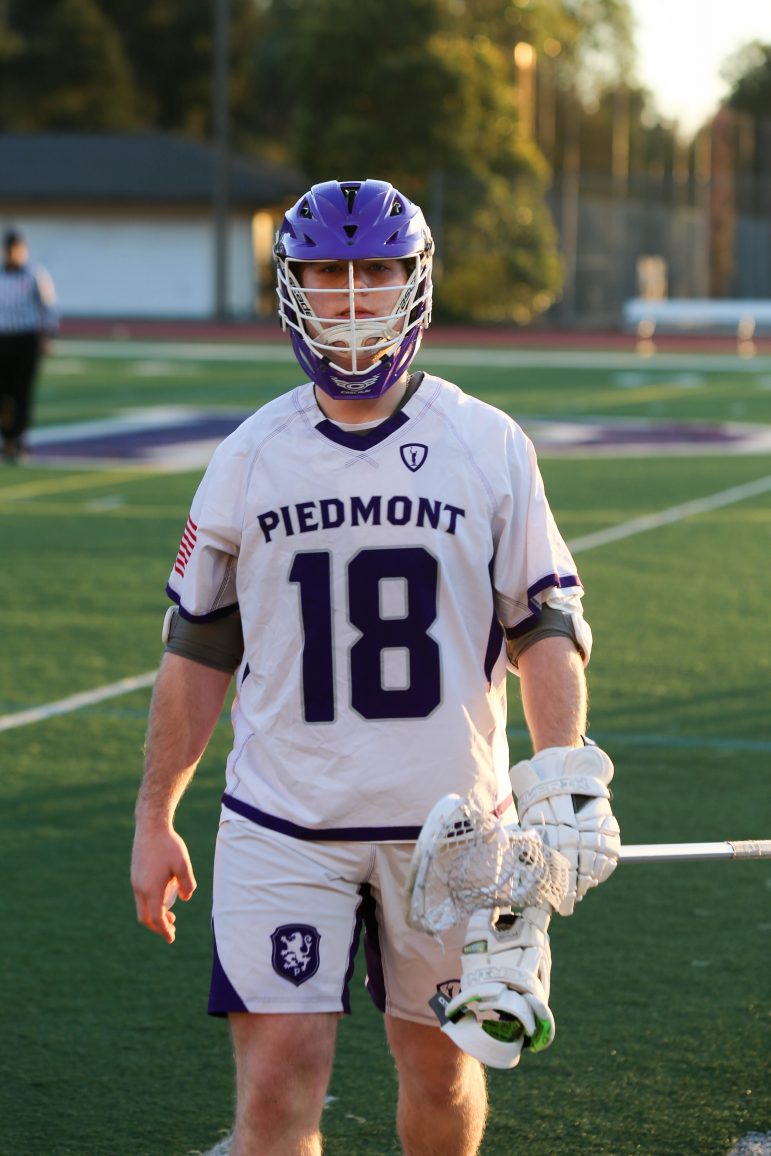 Marshall Petty and Miles Fawcett each scored five goals and Sam Reynolds netted two for the Highlanders.
The Highlanders got off to a fast start, going up 6-0 in the first quarter. It was 10-0 before Acalanes got its first goal late in the first half.
Paul Pappas had 16 saves for Piedmont.

The Dons (now 3-6) won the North Coast Section Division II title back in 2013, but have struggled thus far this year.
The prior week, the Highlanders split two matches with a 12-2 win over Urban-San Francisco on March 13, the a day after a 14-9 loss to Marin Catholic-Kentfield.
Josh Berg defends

Ian Joseph shoots

Evan Eldridge & Greg Gately
Reynolds and Fawcett each scored three goals for the Highlanders in the win over Urban. Piedmont was able to spread the offense around, with Ian Joseph, Braydon Ellis, J.D. Harrison, Jack Youkstetter, Evan Eldridge and Petty each scoring one goal. Pappas and Joe Hempeck split time in goal, with Pappas recording five saves and Hempeck two.
Petty was the star the night before against Marin Catholic, scoring four goals and adding an assist as the Highlanders came up just short. Ian Joseph had three goals, and Ellis and Fawcett each scored once. Pappas had 11 saves. Hayden Leachman led Marin Catholic with four goals.
Highlanders' team defense

Luke Anderson, Jake Richmond, Jack Elvekrog, & Hunter Settlemier

Piedmont swarms Moreua Catholic
Piedmont's March 15 game against Novato was postponed due to a field issue.
Photos by Mikey Goody from Moreau Catholic game