On Friday, March 8, the Highlanders won a high-scoring, back and forth affair against Arroyo High School, 11-8.  The victory raised their record to 2 wins and 2 losses. 
Kyle Spanier heads to third

Jonah Sanders bunts

Owen Levinson dives for second
Piedmont out hit Arroyo 14- 10, with 4 players having multi-hit games.  Jonah Sanders, Kyle Spanier, and Owen Levinson each led the way with three hits, and Lars Derr had two.  Levinson (3) and Joe Sassi (2) had multi-RBI games.  Lucas Derr got the win, and Ben Levinson had a multi-inning save for the Highlanders.
Piedmont started the scoring in the first inning as Sassi followed Owen Levinson's double with an RBI single. Arroyo countered with their own run in the first to tie it up.
Lars Derr takes the throw at 3rd

Joe Sassi takes a mighty cut

Lucas Derr pitches
In the second inning, Piedmont struck for 3 more runs as Lars Derr led off with a single, Sanders and Trent Settlemier reached base on errors, and Owen Levinson blasted a 2-RBI double.  Sassi brought in another run on a ground out, lifting the Highlanders to a 4-1 lead. 
Arroyo fought back again with 5 of their own runs in the bottom of the second inning to go ahead 6-4. Trent Settlemier helped limit the damage with two running catches in center field.
In the third inning, Piedmont scored 3 more runs to take the lead for good.  Kyle Spanier continued his hot start to the season with the first of two doubles in the game.  Lucas Derr reached on an error, and Sanders delivered an RBI single.  Myles Smith drew a walk, Derr scored on a wild pitch, and Settlemier reached on an infield single.  Owen Levinson then delivered a sacrifice fly, putting Piedmont ahead, 7-6.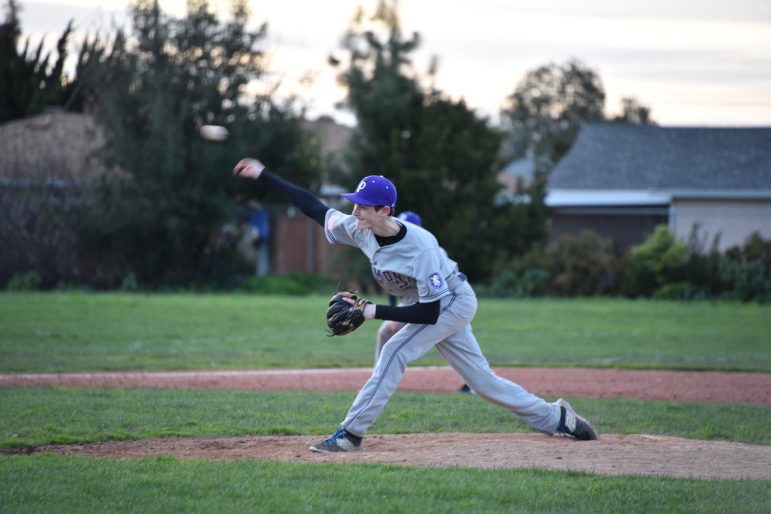 Ben Levinson entered the game in relief in the bottom of the third.  He gave up a lead-off single, but then induced a ground ball to Lars Derr at third, who started a beautiful Derr-Sanders-Paul Woolcott double play. 
Piedmont added another run in the 5th inning on a Sanders RBI single, and Levinson protected the lead by striking out the side in order.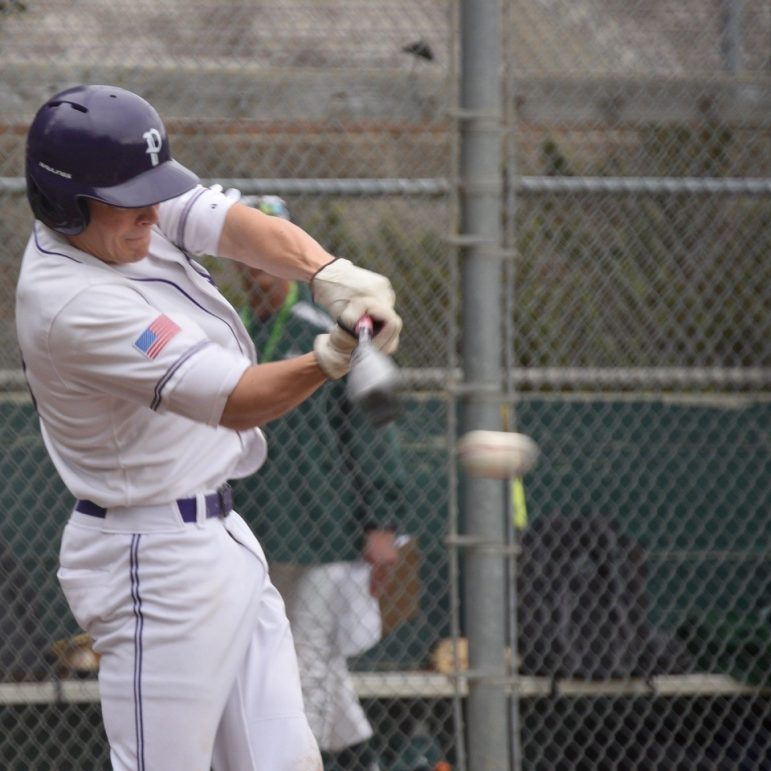 Arroyo rallied in the 6th inning by scoring two more runs, but strong defensive plays by Sassi and Woolcott shut down Arroyo to close out the game. 
Piedmont has a tough three-game homestand this week, against Miramonte tonight, Castro Valley on Wednesday, and Bishop O'Dowd on Friday.
Photos by Julie Moll