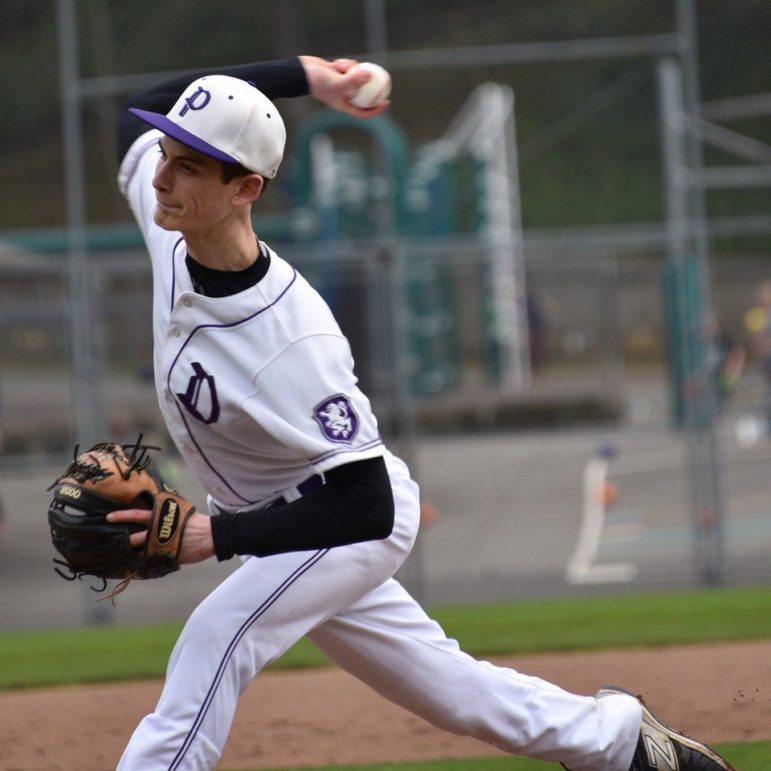 The Highlanders scored early and often in their first win of the season, a 13-0 romp over Head-Royce at Witter field. Pitcher Ben Levinson threw a 5-inning no-hitter, while brother Owen Levinson drove in 5 runs with 2 doubles.
Piedmont got on the board first in the bottom of the second inning. Two walks and two errors by the Head Royce shortstop plated the first run. Owen Levinson then drove a ball down the left field line to score 2. Paul Woolcott drove in another run on a single to left, making it 4-0.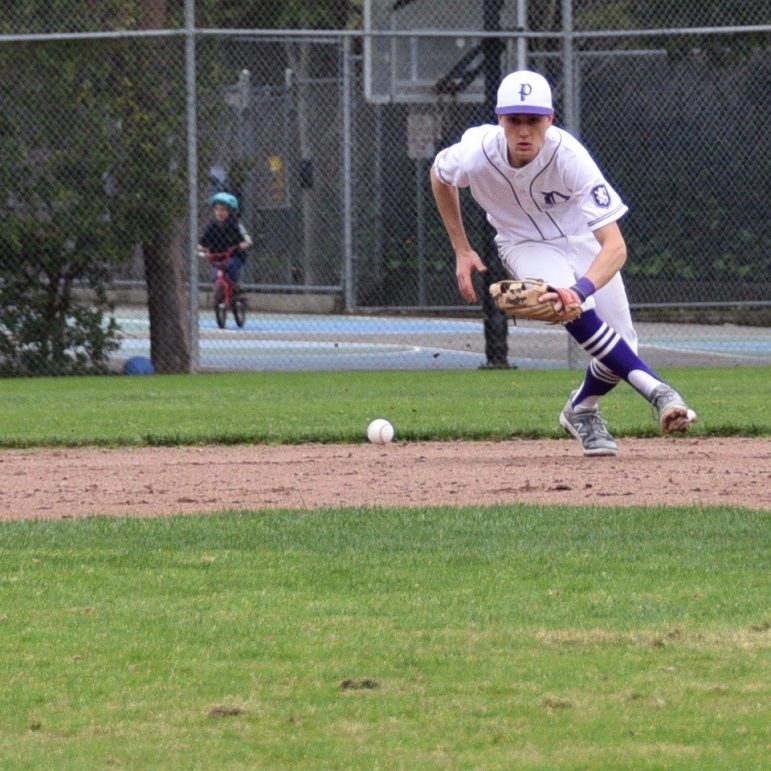 More walks and a single by Trent Settlemier to start the bottom of the 3rd scored a run. Owen Levinson doubled into the gap in right center to score 2 more runs. Woolcott drove in another run on an infield single, and the inning ended with Piedmont up 8-0.
The Highlanders added another 5 runs in the 4th to make the final score 13-0. Overall, they had 9 hits and drew 11 walks. Woolcott and Settlemier both had 2 hits and 2 rbis. Lucas Derr, Alex Hilton, and Miles Smith all scored two runs, and Ryan Fitzgerald drove one in with a single.
Meanwhile, Ben Levinson worked efficiently, throwing just 54 pitches in the shortened complete game. The defense supported him too, with Derr making a great running catch in left, Settlemier corraling several hard-hit balls in center, and Joe Sassi and Aidan Dixon making fine catches in right.
Trent Settlemier drives the ball

Lucas Derr/Willie Mays

Joe Sassi reads the pitcher
"I challenged Ben to throw fewer than 10 pitches per inning, and he came very close to doing that," said pitching coach Steve Thobe. "He was impressive in just his second varsity start."
Kyle Spanier takes a mighty cut

Ryan Fitzgerald shares a laugh with Coach Nick Safir

Paul Woolcott ready to run
Head coach Eric Olson was pleased to get in the win column after a couple of earlier losses.
"We put it all together for the first time this year," Olson said. "Great pitching, clutch hitting, solid defense. That's what wins ball games."
Alex Hilton avoids the pitch

Miles Smith and the evidence of catcher's interference

Jonah Sanders at bat
Piedmont is now 1-2 on the season. The Highlanders lost 3-1 to Berean Christian on February 12, and 8-5 to St. Helena on February 23. They play two away games next week, against traditional powerhouses Alameda and Arroyo.
Photos by Julie Moll