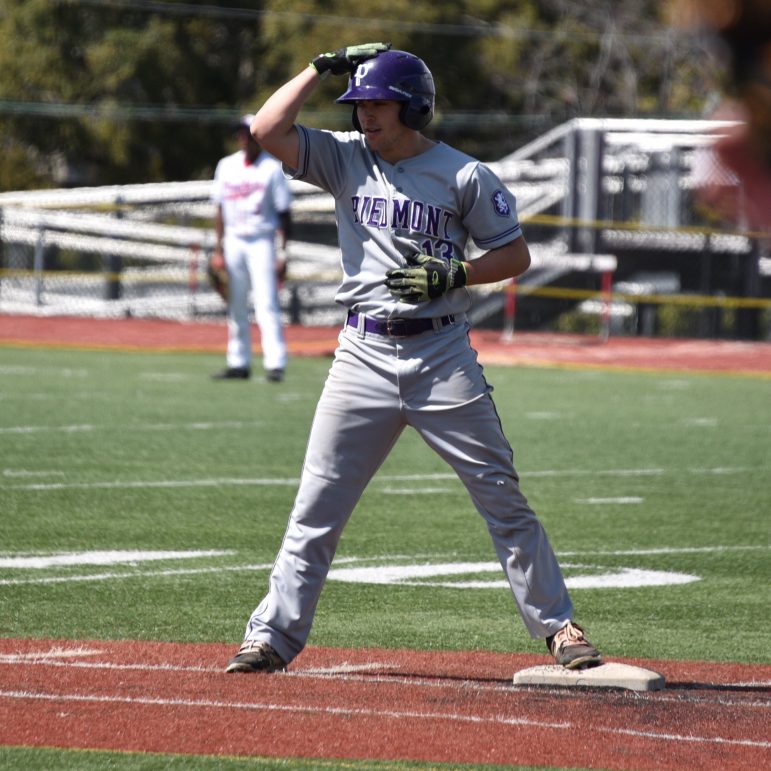 Piedmont High School's baseball team won 2 out of 3 games for the week, evening their season record at 5 wins and 5 losses.  The team hit the ball extremely well, led by home runs from Kyle Spanier and Lucas Derr.  Piedmont beat Redwood Christian, 23-5, and Hayward, 11-3, before losing a hard-fought game to St. Mary's, 3-2.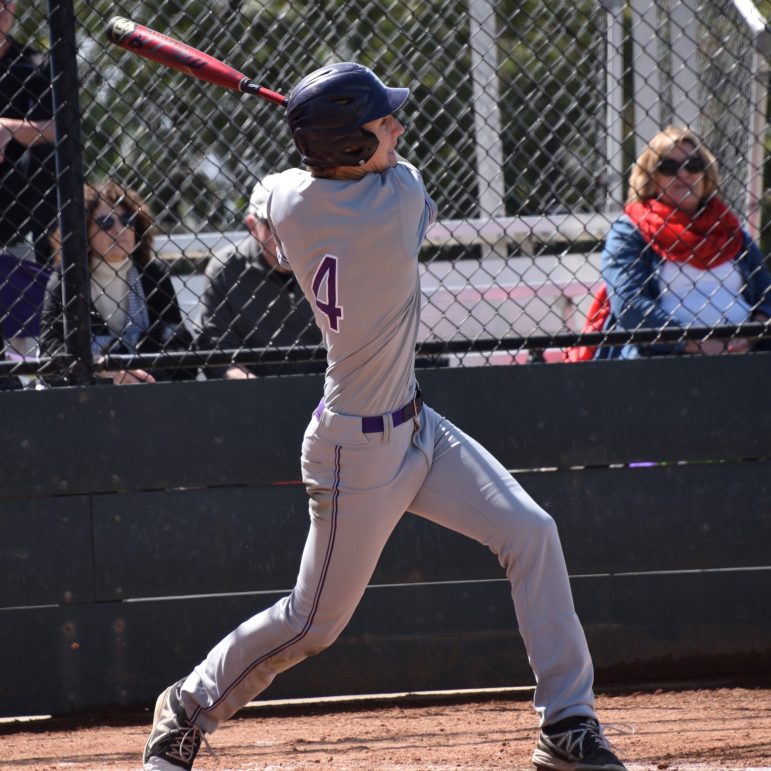 On Tuesday March 19, Piedmont filled the box score against Redwood Christian. The Highlanders hammered out 24 hits, led by Paul Woolcott's 5 and Luke Harris's 3.  Owen Levinson, Joe Sassi, Lucas Derr, Kyle Spanier, and Ryan Fitzgerald added their own multi-hit games.  Eleven players had RBIs, with Sassi and Woolcott collecting 3 each. Kyle Spanier continued his exciting hitting with a big home run well over the left field fence. Piedmont attacked the fence all day, including an RBI double by Myles Smith. Lars Derr earned the win, giving up only 2 earned runs in 5 innings and striking out 5 batters.  Abe Barnes closed out the game for Piedmont with 2 solid innings in relief. 
Luke Harris gets backs to first

Joe Sassi ready to run the bases

Paul Woolcott throws home
On Friday March 22, Piedmont continued hitting and pitching well in the win over Hayward.  Piedmont struck early with 3 runs in the first inning and 5 in the second.  The Highlanders finished with 16 hits, led by Trent Settlemier with 3, and Alex Hilton, Sassi, Spanier, Lars Derr, and Cal Barna with 2 each.  This was catcher Barna's first game of the season, and he went 2 for 2 with an RBI along with solid play behind the plate. Hilton and Spanier had 2 RBIs, and Nick Parker, Aidan Dixon, and Jonah Sanders also drove in runs.  On the mound, Ben Levinson yielded only 2 earned runs in 6 innings as he kept the Farmers off balance. Settlemier came in to close out the game in the 7th inning.
Trent Settlemier delivers

Cal Barna fields a chopper

Ben Levinson with the pitch
On Saturday March 23, Piedmont dropped a close, extremely well-pitched game at St. Mary's. Ryan Fitzgerald threw a complete game, allowing 7 hits and only 1 run via a hit.  He was matched by St. Mary's Nick Vamis, who pitched 6 1/3 innings of 6-hit ball. After pounding out 40 hits in their previous 2 games, Piedmont was limited to a home run by Lucas Derr, doubles by Spanier and Sassi, and singles by Settlemier, Barna, and Sanders. Sanders also made a number of clutch plays at shortstop.
Lars Derr fields a grounder

Ryan Fitzgerald against St. Marys

Jonah Sanders ready to throw
Piedmont fell behind in the 4th inning as St. Mary's scored the first run.  In the top of the fifth, Spanier led off with a double to center field.  Lucas Derr bunted Spanier to third, and Barna singled to tie the game. In the bottom of the 5th, St. Mary's re-took the lead without the benefit of a base hit, scoring on an error, bunt, and two fielder's choices, the second in a run-down on a double steal attempt. Down 2-1 in the top of the 7th, Lucas Derr launched a clutch home run to left field to tie the game. In the bottom of the 7th, St. Mary's combined a walk and 3 singles into the walk-off win.
Alex Hilton celebrates a double

Nick Parker takes a pitch

Aidan Dixon celebrates a double
Upcoming games include Mt. Eden twice, away on Tuesday, 3/26, and home on Friday, 3/29. The Highlanders also play on Saturday, 3/30, at home against St. Joseph-Notre Dame.
Photos by Julie Moll