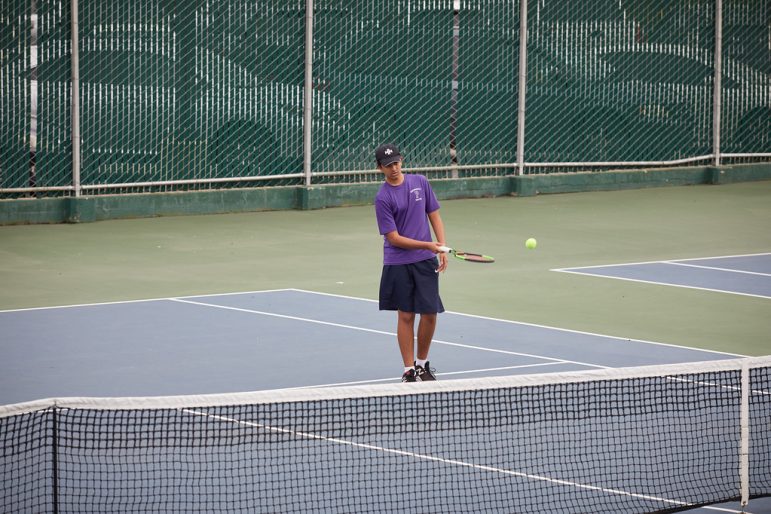 Piedmont's boys tennis team opened the season with a close loss to Berkeley, and then two big wins over San Leandro and Mt. Eden. The Highlanders have been fighting the rain early on, with multiple matches postponed. However, the team has played well when it has gotten the opportunity.
On February 28, the Highlanders played their first match of the season (after two postponements), losing a tight one at home against Berkeley. Charlie Lambert had Piedmont's only win in singles, taking the No. 4 match over Ari Liebenson, 6-3, 6-2. Nick Lalli battled in the No. 2 spot, but ultimately fell to Sohun Sanka, 6-7, 6-2, 7-5. The No. 1 match saw Matt Chan lose to one of the top juniors in the area, Berkeley's Alex Chang, 6-2, 6-2. Piedmont took the No. 1 and 2 doubles matches.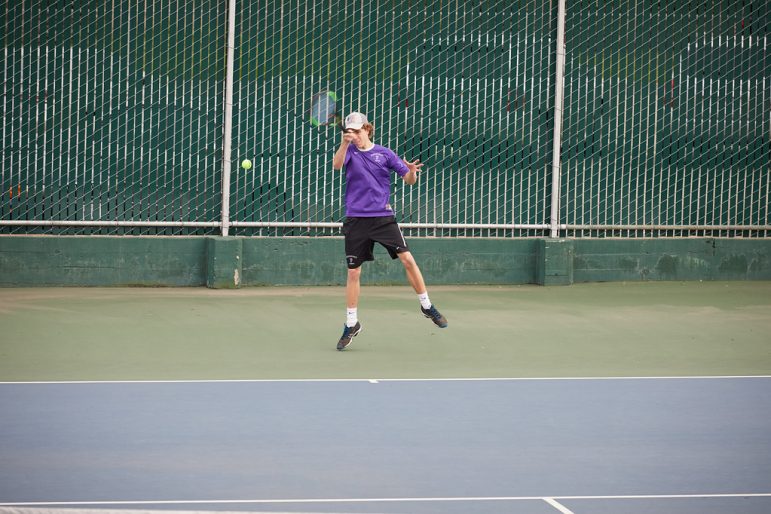 On March 4, the team traveled to San Leandro for a match originally scheduled for February 26. The Highlanders played well, defeating the Pirates 7-0. Luke Hawkins won at No. 1 singles, defeating Ben Duong, 7-5, 6-1. Will Wolfe and San Leandro's Kaho Moon played the match of the day at No. 3 singles, with Wolf prevailing, 6-4, 3-6, 10-7. Nick Lynn and Walker Mahany teamed up to win No. 1 doubles over Josh Rodriguez and Sonny Lew, 6-3, 7-6 (5).
Alan Rossi

Zach Pine
On March 7, Piedmont recorded a 6-1 win over Mt. Eden. Hawkins fell to Ajay Raletta in No. 1 singles, but the Highlanders swept the rest of the matches. Wolfe (No. 3) and Alan Rossi (No. 4) dominated their opponents. So did the top doubles team of Nick Lynn and Sajan Srivastava.
Nick Lynn

Azul Kothari
The team has a busy week with matches on March 12 against Bishop O'Dowd, March 13 against College Prep, March 14 at Castro Valley, and March 15 at Berkeley. Three more rained out matches have been rescheduled for later in the season.