I love to forget the Superbowl. Not just because the Patriots won again. My husband, Doug, played in the 49ers' last Superbowl win in 1995 but I didn't make the trip to Miami.
Remember when Rachel and Ross "took a break"? That's what Doug and I were doing except as I sat watching Friends huddled in my City apartment with five underpaid roommates (one living in a closet), Doug was living out most 23-year-old heterosexual men's NFL fantasy. So even though I didn't get the invite to Superbowl XVI and I went to see a movie at that big theater on Van Ness instead, our basement is full of Miami-themed memorabilia to constantly remind me of the "good ol' days."
I didn't watch last week's game, either. I was en route to lead a workshop for police officers in New Hampshire about increasing fairness and equity in the criminal justice system.
These missed Superbowls seem like perfect bookends to my relationship with the NFL.
I may have been the single oddest woman to ever be associated with the NFL. In my senior year at UC Berkeley, fresh from Poetry for the People, and just 21, I witnessed my new boyfriend get drafted in the third round by his home team. That night, I cried in his arms. I felt a premonition that my relationship would crumble under the misogynistic and violent culture of the NFL. I really had no idea of the 13-year earthquake in front of us: from Super Bowls and all-expense paid trips with spending money to lonely months in apartments with rented furniture, seven teams and career-ending injuries.
It started badly. Just as kickers on the football team are the odd guy out, the NFL did not have a spot on the roster for a part-Native-American, left-leaning, law-school-bound poet. During my time in San Francisco I lived with friends in a funky, flat-roofed house before mid-century's comeback. I worked in Oakland as a researcher on minority- and woman-owned businesses. At games I wore baggy, brown, linen shorts, an old concert t-shirt, and clunky tennis shoes. The wives wore tight black leather, stilettos and a blinding number of karats. They drove Escalades, I rode the bus. Doug drove his 1986 Honda Prelude with the cracked window tinting and the sweet 80's rims. Because of the broken passenger door, I crawled in and out of the window,  even in the "players lot" at Candlestick Park.
Our ride ended poorly, too. But ultimately, it is was not our fish-out-of-water-ness or the misogyny of the NFL that drove me and Doug out. After being cut by the 49ers his second year, and worse, cut by the Saints after seven years of solid play, two nominations for Alternate to the Pro Bowl, and a remarkable fundraising effort for Big Brothers Big Sisters,
We learned the truth about the NFL: there is no humanity there.
The illusion of loyalty  —  to the fans, the home town, and the players  —  was constantly exposed. Veterans are cut for cheaper rookies. The health of the players is an afterthought, if that.
Doug's back, after years of the repeated motion of throwing his foot over his head at lightning speed, finally said "uncle." His emotional wellbeing also took a beating; the stress is hard to describe. The players' jobs hinge on every play in every game. Every third down inside of the opponents 40-yard-line sent my gut into spasms. For Doug, missed field goals meant evisceration in the press and death threats from fans. In one five-year period, Doug was cut from five teams, moving our family from Minneapolis to Oakland, from Indianapolis to Tampa, from Oakland to New York and then finally to Chicago.
Chicago was the exact location where my mental wellbeing said "uncle." As a lawyer with a commitment to social justice and an unattended-to love of Native American literature, political debate, and federal criminal sentencing reform, I could not bear to wear another bedazzled jersey with Doug's number, to attend another wives' gathering to discuss "our" playing time or lack-thereof, to survive another week of caring for our two small daughters as Doug retreated into a silent, withdrawn grind into the next game.
Yes, the NFL paid very well. Doug and I are grateful for the financial foundation that it gave our familty. But, the average player works for only 3.3 years and has close to zero non-football career training or experience. If a player has interests outside of football, this will be detrimental to his career. For instance, Doug pursued his MBA at Tulane University while playing for the Saints, which most of his coaches viewed as a distraction and evidence of his lack of commitment to football. Contrast this to the remarkable dedication teams show to players convicted of domestic violence and other violent crimes.
We are also extremely thankful that Doug escaped with a healthy brain. We now know the NFL hid evidence of the long-term damage of concussions and one of our closest NFL friends lives with extreme brain damage due to near constant sub-concussive head trauma. His wife wrote about the heartbreaking experience in the New York Times.
The exclusion of Colin Kaepernick was my final straw. In response to police violence, I co-founded a company to teach police, attorneys, judges and others complex skills to increase fairness, respect and safety.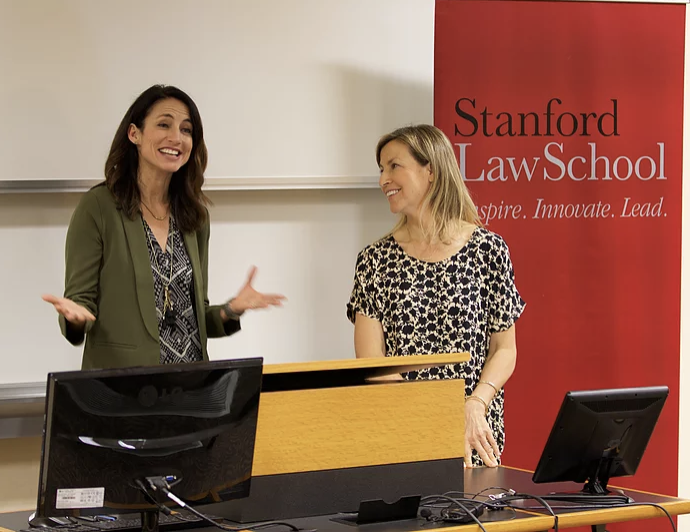 In September, 2016, we led our first training on implicit bias to a Bay Area police department. At virtually the exact time, I watched Kaepernick famously refuse to stand for the National Anthem before a 49er pre-season game in protest of wide-spread police brutality against people of color. The NFL's exclusion of him for a silent statement in support of young men of color, the same group that makes up over 70 percent of players, exposes the NFL's utter disregard for the human lives that its success depend on.
I can think of nothing as patriotic as the expression of First Amendment rights for the purpose of making our country a more just and equitable place. Which brings me full circle to the irony of the Patriots winning, yet again, the NFL's biggest game.
Another Superbowl I'm very glad I missed.

---