Feb 8, 2019 – ANNUAL FLYWAY FESTIVAL — Wildlife enthusiasts will welcome millions of birds and even butterflies to the San Francisco Bay Area Friday and this weekend as part of the San Francisco Bay Area 24th annual Flyway Festival, organizers said.
The free festival will start rain or shine at 8 a.m. Friday on Mare Island in Vallejo. Organizers said festival-goers can take part in dozens of fun activities such as the Family Wildlife Exploration and Bird Expo that will have more than 60 exhibitors.
Other activities include guided nature walks including some suited for beginning birders, including families and adults, and wild bird demonstrations and photography exhibits.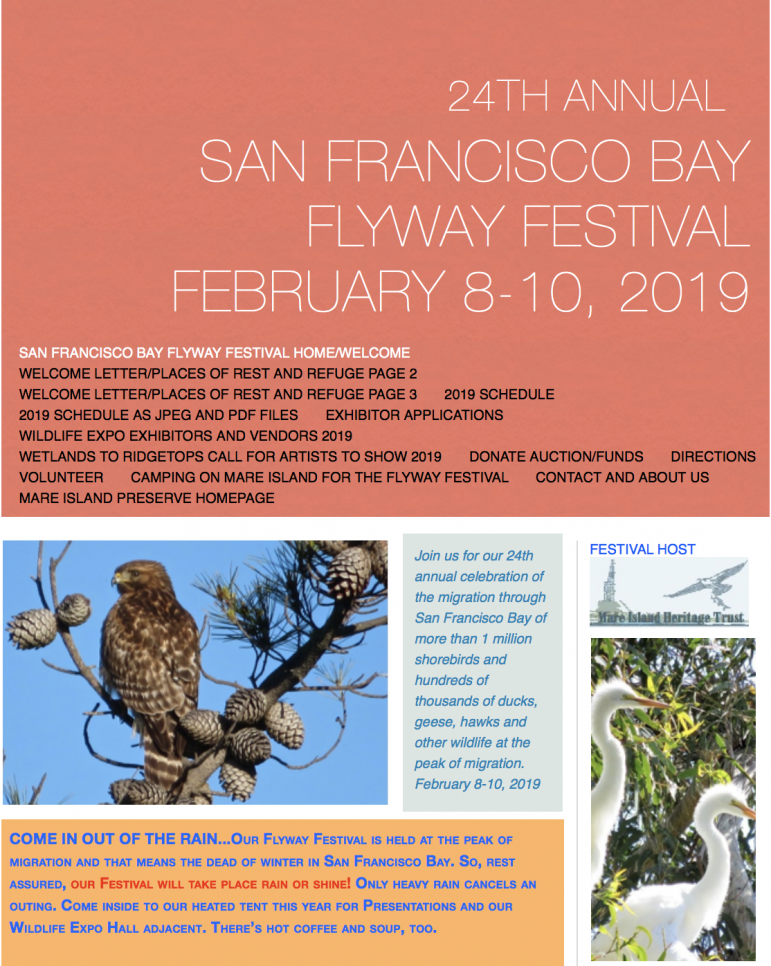 Visit http://www.sfbayflywayfestival.com for more information.