In a home overlooking Dracena Park, Piedmont's hottest rock band (or half of it, anyway) is getting ready for their next giant step: a concert tour of Europe and the release of their new album, Berkeley's On Fire.
The house is buzzing with energy as friends and family are on hand to help celebrate the new album. This is a musician's house to be sure. Scattered on tables and chairs are all sorts of instruments — guitars, a ukulele, even a Greek stringed thing known as a baglamas.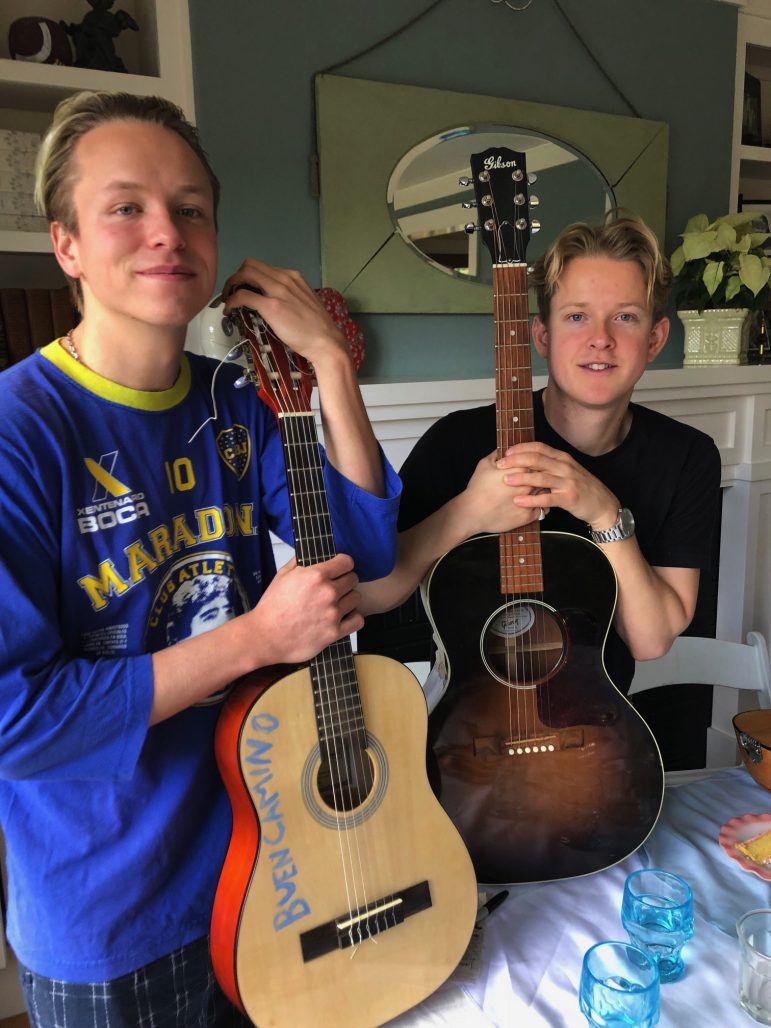 Singer Cole Becker and his guitarist brother Max make up half of the band SWMRS (pronounced "swimmers"), along with bassist Sebastian Mueller and drummer Joey Armstrong. The band's roots are strictly Piedmont. As middle school classmates more than a decade ago the boys happened to see the 2004 Jack Black movie School of Rock. The film lit a spark. The boys soon formed the core of the band and began performing at house parties and school events. Over the years and following a few changes in band name and personnel, including adding Sebastian – they settled on the highly Googlable handle: SWMRS.
Piedmonters may remember Cole Becker as the high school Eagle Scout behind the 2014 rebuilding of Dracena Park's Storyteller footbridge. His older brother Max, a music whiz, is a student at Cal Poly, but is on leave now. Joey, a skilled drummer, comes from music royalty. His dad is Billie Joe Armstrong of the hugely popular punk revival band Green Day. Sebastian, a former Tulane University student, plays saxophone and bass.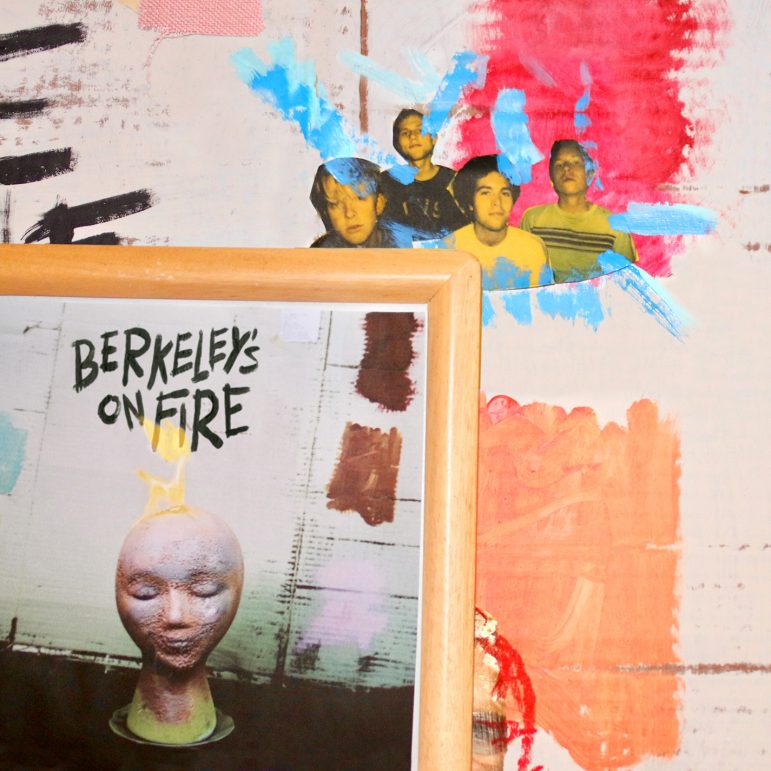 Together as SWMRS the four jelled, and their musical ascent has been rapid. In 2016 they signed with the record label Fueled by Ramen, a subsidiary of the giant Elektra Music Group, where their label mates include the hugely popular band Twenty-One Pilots. SWMRS music can be described as guitar heavy post-punk laced with edgy lyrics that ruminate about media overload and social anxieties. The title song of Berkeley's on Fire shreds television news media and its onscreen manipulators for the distorted realities they present. But in between the thorns, SWMRS music carries messages of uplift.
Both Max and Cole Becker describe the 1980's punk giants The Clash as a prime inspiration in their music. But Max also adds two other even bigger influences: "Kim Taylor, my theater teacher, and Joe Piazza, acapella teacher at Piedmont High School." Says Max; "Their level of intensity and exactness gave me the ability to think critically about what I do and perform at such an early age. What they gave me I could never pay back."
San Francisco and Oakland were once considered the real incubators of Bay Area music. Now Piedmont is getting in on the action. SWMRS European tour begins in Barcelona on February 23 and includes Paris, London, Amsterdam, Vienna, and a dozen other cities. SWMRS returns to the US April 1.
---