Piedmont's community reading project, now in its ninth year features Just Mercy by Bryan Stevenson.
Just Mercy: a story of justice and redemption presents a behind the scenes look at a defender of death penalty cases. Stevenson is a young Harvard Law School graduate who finds his passion defending unjust cases in the Deep South. He has an engaging writing style. Through hearing the true stories, the reader comes to care about Stevenson's clients.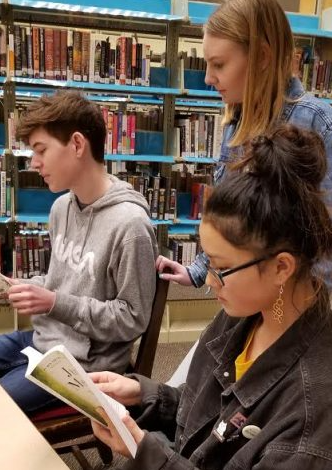 Books are available for check out at by members of the community at each of the Piedmont school libraries, including the Piedmont High School, Piedmont Middle School and three elementary schools (Havens, Wildwood, and Beach).

Again this year, our books are funded through a generous grant from the Piedmont Appreciating Diversity Committee (PADC). A Great Good Place for Books, at 6120 La Salle Ave., in Montclair Village, is offering a 20% discount on this title.

We hope this common reading experience will forge positive connections among students, staff, parents and community members as well as encourage reading as a medium of collaboration. Piedmont High School English department chairperson, Beth Black, will lead community discussions both during the school day as well as an evening event in May. Piedmont High School entrance is at 800 Magnolia Ave., Piedmont.

COMMUNITY DISCUSSION DATES
Tuesday, April 30
12:40-1:10 pm
Room 30, outside the Ambassador Christopher Stevens Library entrance, with Beth Black
Wednesday, May 1
1:00 – 1:30 pm
Room 30, outside the Library entrance, with Beth Black

Wednesday, May 1
7:00 – 8:00 pm
Piedmont High School Library, with Beth Black and a special guest speaker

Thursday, May 2
1:00 – 1:30 pm
Room 30, outside the Library entrance, with Beth Black
QUESTIONS
Kathryn Levenson, PHS Teacher Librarian, klevenson@piedmont.k12.ca.us , 510-594-2781
Beth Black, PHS English Department chairperson, bblack@piedmont.k12.ca.us