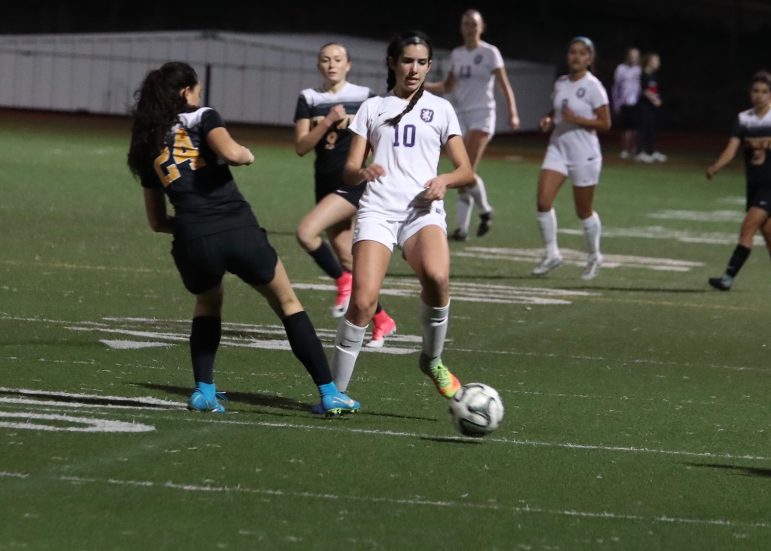 Piedmont High School's girls soccer team started the North Coast Section Division 4 playoffs with a bang, recording shutouts in both its first round and quarterfinal matches.
The Highlanders (13-5-1) beat St. Patrick-St. Vincent-Vallejo 6-0 in the opener on February 15, then came back the next day with a 2-0 victory over Head Royce-Oakland.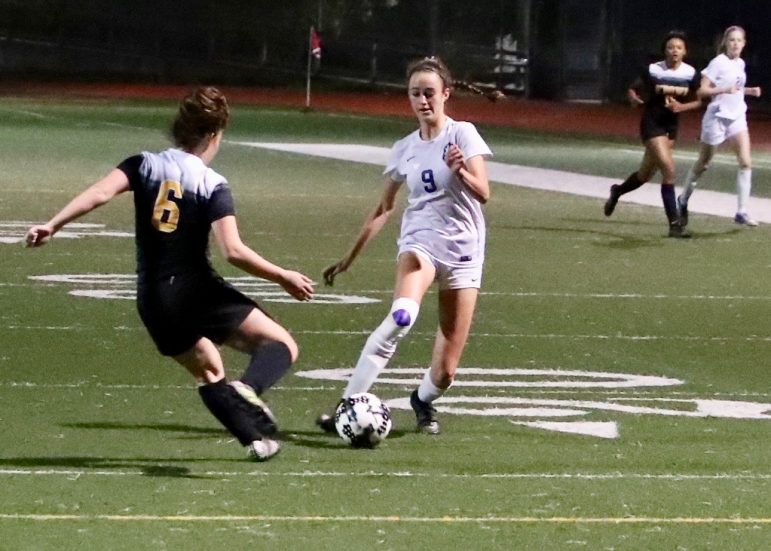 No. 4 Piedmont advances to the semifinals on February 20 against top-seed Cardinal Newman-Santa Rosa. The match will be played at El Molino-Forestville High School at 7 p.m.
"Hopefully, we'll have a few people get up there because the girls deserve the support," Highlanders coach Dan Chubbock said.
It took two days to get the opening round played. The match against St. Patrick-St. Vincent was originally scheduled for February 13 at Piedmont, but was delayed and moved thanks to wet weather and a drainage issue at Witter Field. The rescheduled meeting was supposed to happen at Pinole Valley High School on the evening of February 14. However, the lights didn't work, so the match was postponed again to the afternoon of February 15.
It didn't seem to affect Piedmont. The Highlanders took a 1-0 lead in the first half on a goal by Peri Ozsoy. Paige Miller scored early in the second half and then the onslaught began.
"It was a little bit of a mismatch," Chubbock said. "It was just a case of how long until we score again and once we scored the second goal, the floodgates opened."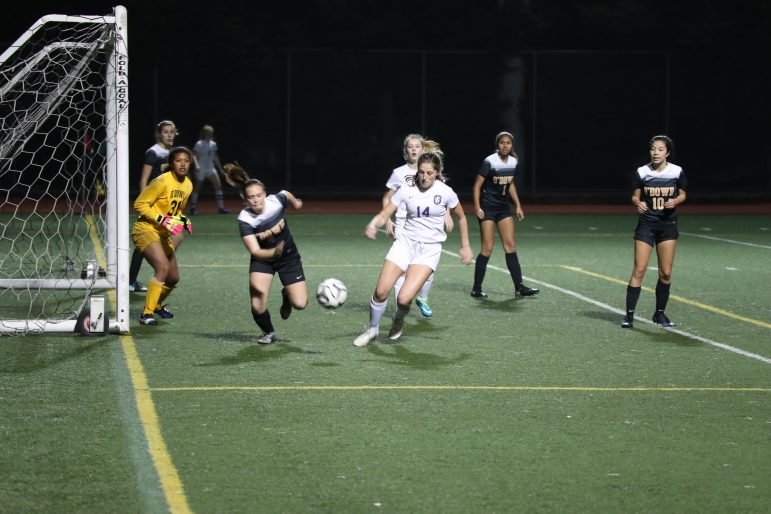 Ashley Nelson scored two goals in the second half and Ceci Brien and Clara Kochendoefer added goals. Fiona Hunter finished with two assists. Grayson Ellis had a quiet day in goal for Piedmont.
The next day, the Highlanders returned to Pinole Valley to face Head Royce. Hunter scored in the first half and Nelson scored in the second half, with Brien assisting on both goals.
Chubbock said that Ozsoy and Laila Adarkar did an excellent job of disrupting the Jayhawks offense in the match. The two were moved to the back line during the season, and Chubbock said it was a key for the team. He added that assistant coach Marcus Watson suggested risking that the team might lose a little offense in an effort to shore up the defense.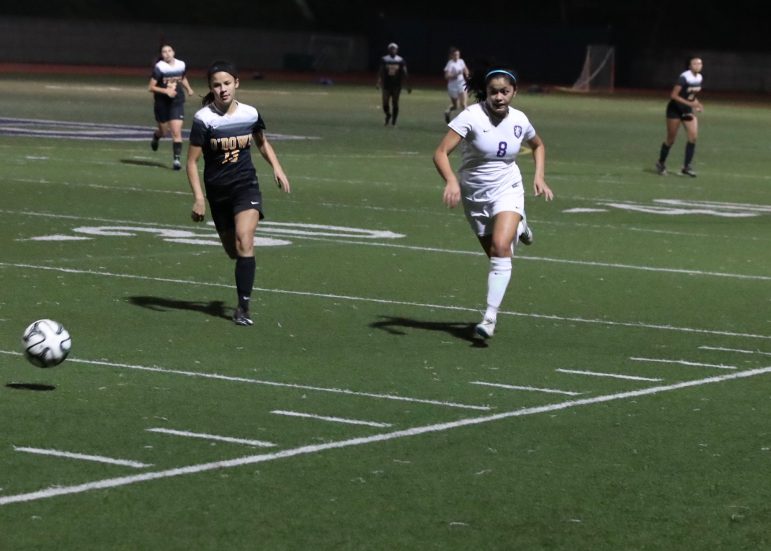 "Since we've put them back there, we beat Castro Valley 4-1, played nil-nil to Berkeley, and the two playoff games," Chubbock said. "We've conceded one goal since we put the two of them back there."
Now, the Highlanders get a real test. Cardinal Newman advanced to the semifinals with a 4-0 win over University-San Francisco. Chubbock said there aren't any common opponents this year.
"I was googling Cardinal Newman soccer girls," he said. "I can't find anything from this year.
Emily Yu

Lucy Barrett
"With soccer, you've got to play your own game anyways. It's nice to know who their threats are. There's definitely advantages to doing that. It helps. But I think at the end of the day, you've got to play your game anyway and hope they have to match you rather than the other way around."
Photos by Paul Low