Piedmont High School's girls basketball team scored the first 21 points of the game on February 13, en route to a 66-23 win over visiting Middletown in the opening game of the North Coast Section Division 4 playoffs.
The fifth-seeded Highlanders will now play at No. 4 John Swett on February 16 in the quarterfinals. John Swett beat Justin-Siena-Napa 73-35.
Piedmont was dominant from the start against Middletown. The Mustangs didn't even get their second shot of the game off from the floor until they trailed 17-0. By the time Emily Santiago scored on a follow shot with one minute, 44 seconds to go in the first quarter for Middletown's first points, Piedmont was eight of 12 from the floor with six assists.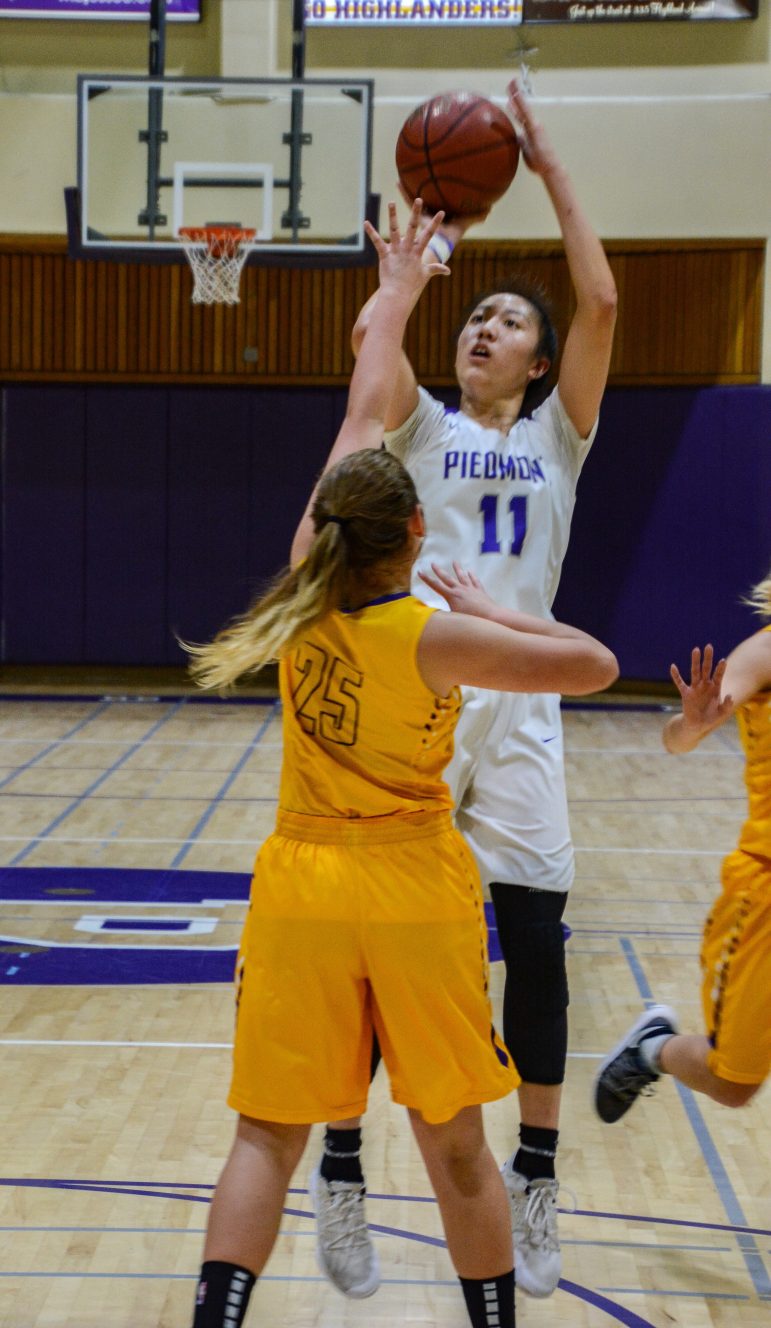 "I think we were all prepared coming into the game and we were all focused," guard Ashley Gao said. "Sharing the ball on offense and playing aggressively on defense are our main keys."
Gao, like all of Piedmont's starters, played limited minutes as the game got out of hand. But she was outstanding when she was on the court, handing out 10 assists, scoring eight points, blocking two shots, and recording four steals.
"I just do whatever I can to help my team win," she said.
Said coach Bryan Gardere, "Ashley's amazing. I think Ashley's kind of like the Draymond (Green). She may not score a lot but she's a very big piece of our puzzle. You won't notice the box score necessarily, but you'll notice in everything else. Rebounds, assists, deflections, bringing the ball up against pressure every time. If she's not there, we're just different. We're a different team."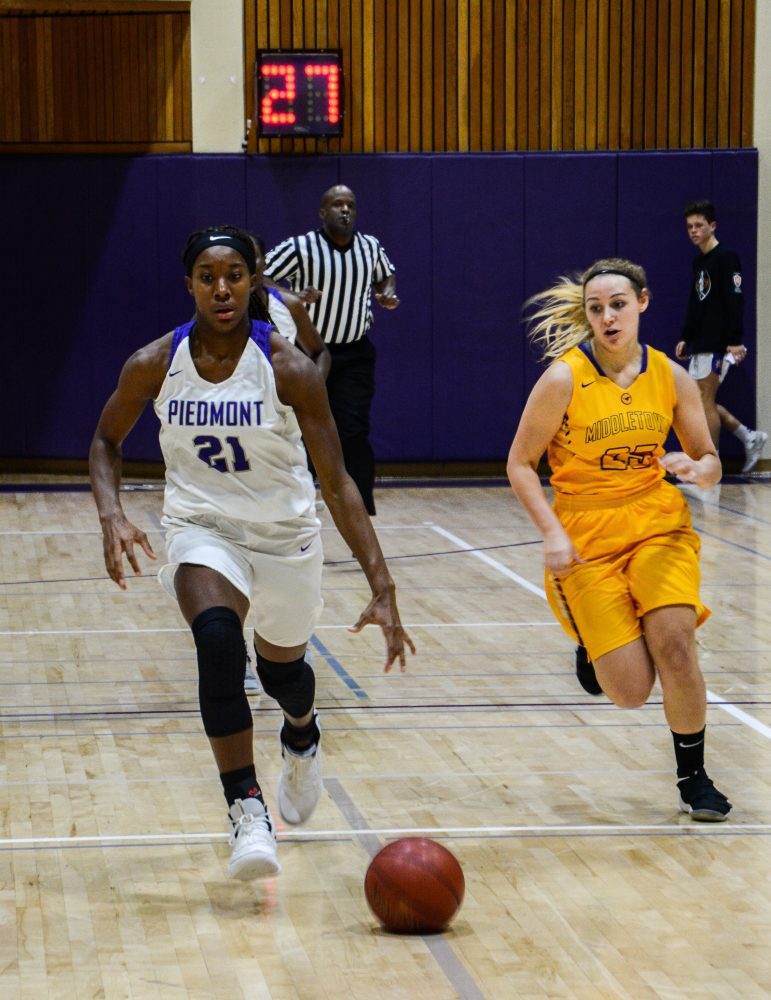 The Highlanders (18-9) got to play everybody, including several callups from the junior varsity to fill out the roster during the playoffs. Kai Johnson scored 14 for Piedmont, including nine in the first quarter. Jasmyne Huggins also scored 14 and Kris Seyranian added 13.
The defense forced 23 Middletown turnovers and Piedmont outrebounded the Mustangs, 30-20. Middletown was held to single digits in each quarter.
"We definitely want to be peaking at the right time," Gardere said. "Mid-February, you want to be hitting your stride. It's important this time of year."
Piedmont looks to be a contender in the division. The Highlanders were up and down during the regular season, ending an 11-year league winning streak for Bishop O'Dowd but also dropping games the team believed it should win.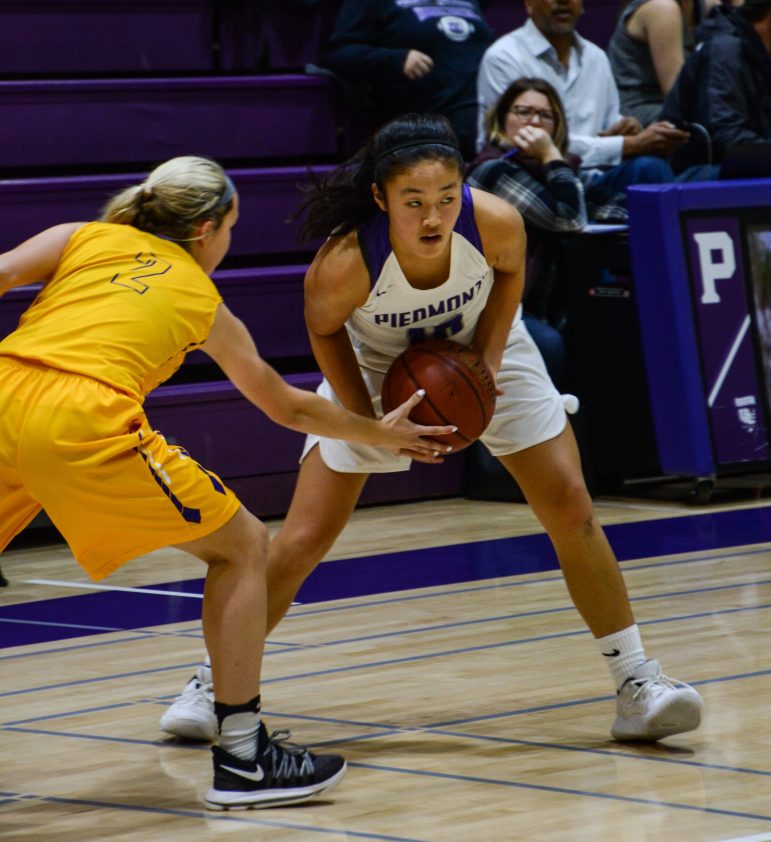 "We're excited about where we are," Gardere said. "Even some of the games that we didn't win, we're not happy about those, but those are bigger schools. The teams are really good. You can't win them all. But you have to find a way to compete and now we have to find a way to keep this going." Gardere added that John Swett will be a challenge for his team. "This next one is going to kind of see where we're at," he said. "They've got a 6-3 post, they've got some guards, they've got some shooters, so it's going to be challenging for us."
Photos by Devon O'Shaughnessy