The Piedmont High School girls basketball team lost a heart-breaker in the North Coast Section Division 4 semifinals on February 20, falling to host St. Patrick-St. Vincent 64-59 in double-overtime.
Jasmyne Huggins

Erin Hong

Nakilah Johnson
The Bruins advance to the championship game on February 23 against Del Norte. Piedmont (19-10) will await the announcement of seeds for the California Interscholastic Federation tournament on February 24. The Highlanders' first game will be either February 26 or 27.
"The girls played really well," coach Bryan Gardere said. "I'm proud of them. It was a great team effort. We were just one possession, one free throw, one layup, one more defensive rebound short. A couple of possessions could have gone either way and we'd be ecstatic telling you about it."
Gardere said the game was close throughout. The Highlanders had a 27-24 lead at halftime, and the game was tied at 44-44 at the end of regulation and 54-54 at the end of the first overtime. Piedmont had the ball down one late in the second overtime, but a turnover forced the team to foul and the Bruins made their free throws.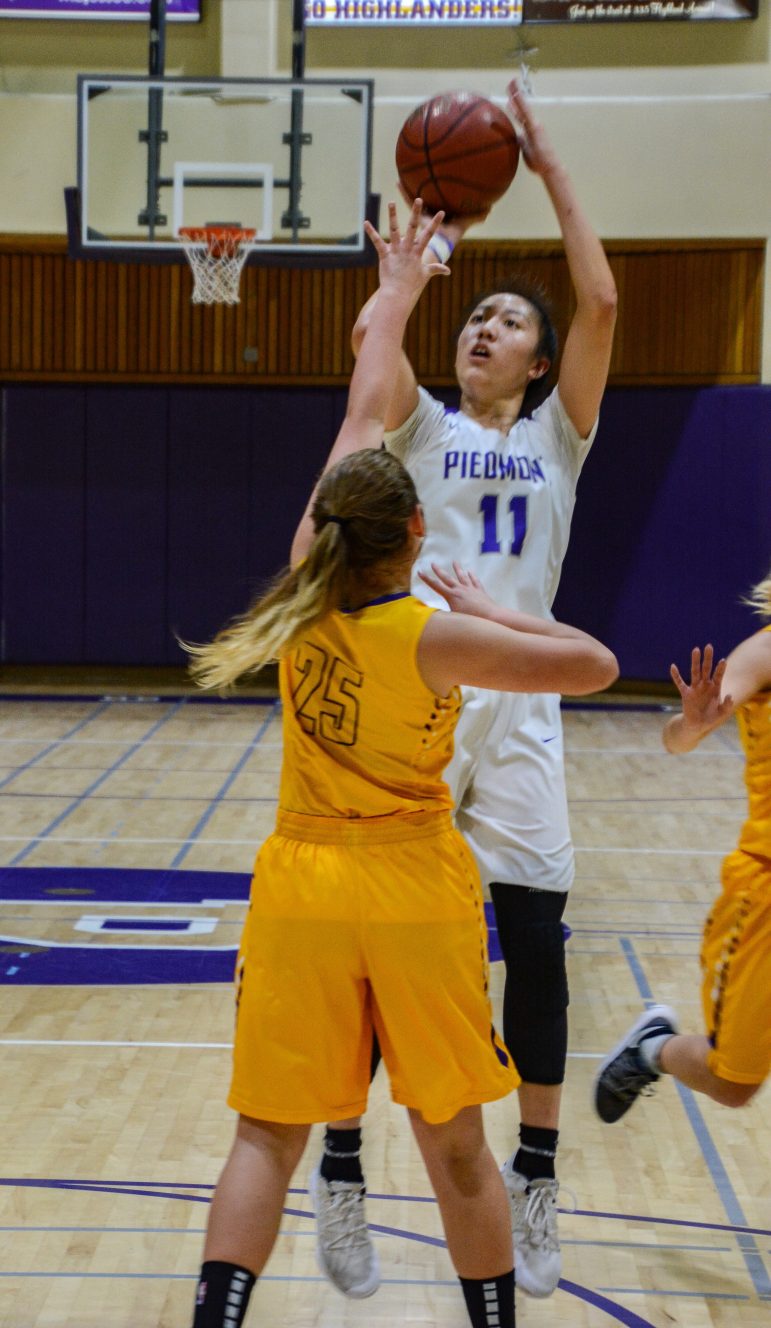 Jasmyne Huggins scored 21 points for Piedmont, Kris Seyranian scored 16, and Megan Tang scored 12. Gardere said the entire team played well.
"We're on the upward swing of things," Gardere said. "The quality of opponent is very challenging. Games have been close. We have been in double-overtimes and one-possession games.
"I know the girls are disappointed now but it was a dog fight. You can't hang your heads for too long. It was a great high school game. The No. 1 seed figured it out but we're proud of our girls. We just have to tweak a few things and find out a way to get it done."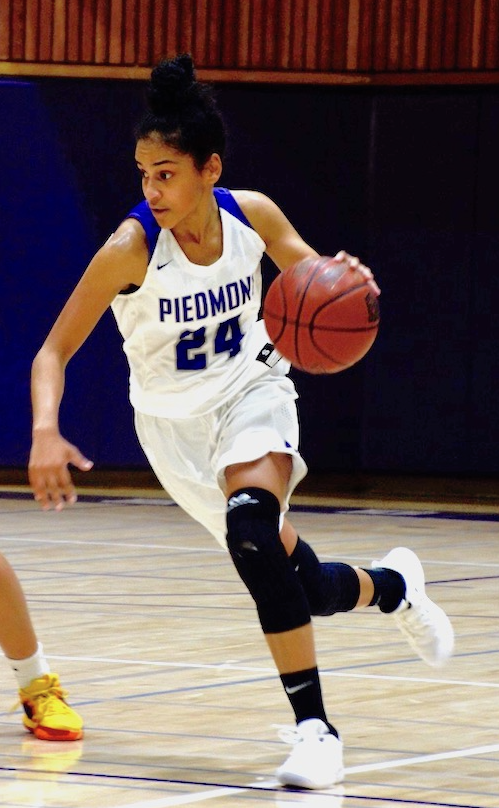 The Highlanders are returning to the state tournament for the second year in a row under the CIF's new format. All qualifying teams are re-seeded regardless of their enrollment division. The top 16 teams in Northern California and the top 16 in Southern California are each placed in the Division 1 bracket, the next 16 teams in each region into Division 2, et cetera. Last year, Piedmont played in Division 3, and lost the opening game.
The Highlanders last made the NCS regional finals in 2015, and won back-to-back Division IV titles in 2004-05 with the Paris twins starring.