It was a day late and on the road, but Piedmont High School's boys soccer team won its opener in the North Coast Section Division 4 playoffs on February 14, 3-0 at Hercules.
The game was originally scheduled for February 13 at Piedmont, but heavy rains and a drainage issue at Witter Field led to the game being moved.
The Highlanders (12-4-2) advance to the quarterfinals on February 16 at St. Mary's. The match is scheduled for 2 p.m.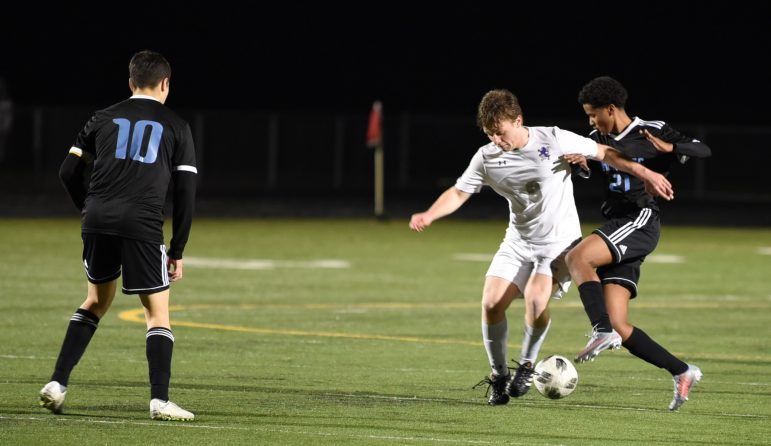 Ricardo Barker, Hunter Disco and Ian Work scored the goals for Piedmont. The Highlanders led 2-0 at halftime, and coach Todd Sullivan said the team could have had more.
"Early on, we had quite a lot of chances, we had a lot of possessions," Sullivan said. "It seemed like it was going to be a routine game. But we didn't hit the target."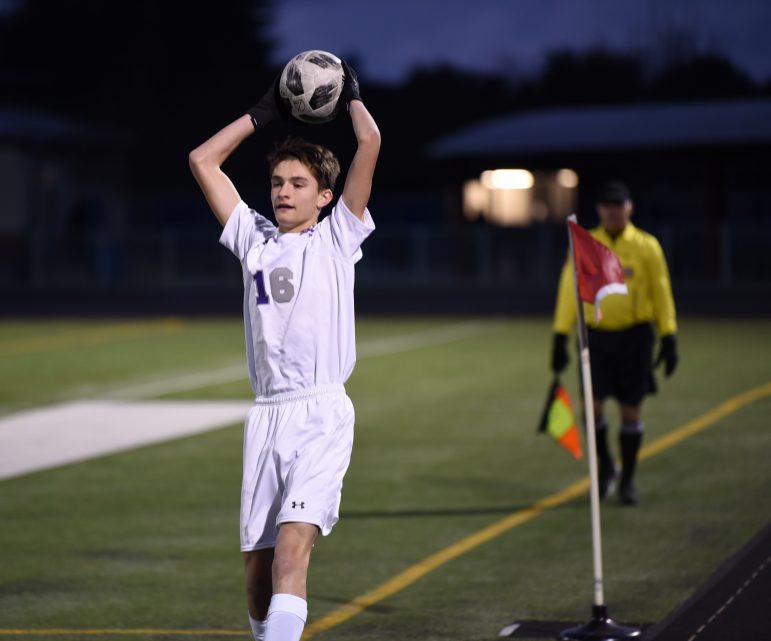 However, the Highlanders were playing well enough that the coaching staff could pull several starters at halftime to rest up for the quarterfinals.
Sullivan also said that Will Kalmbach was named West Alameda County Shoreline League Most Valuable Player. Kalmbach came into the season as a goalkeeper, a position he had played at the high school and club level for years. However, in December, the coaching staff put him on the front line for a game against Encinal, and Kalmbach scored three goals. He stayed at forward for the rest of the year and Jackson Cavenaugh took over keeper duties. All Kalmbach did was score 10 goals and record five assists in 11 games starting with the Encinal match.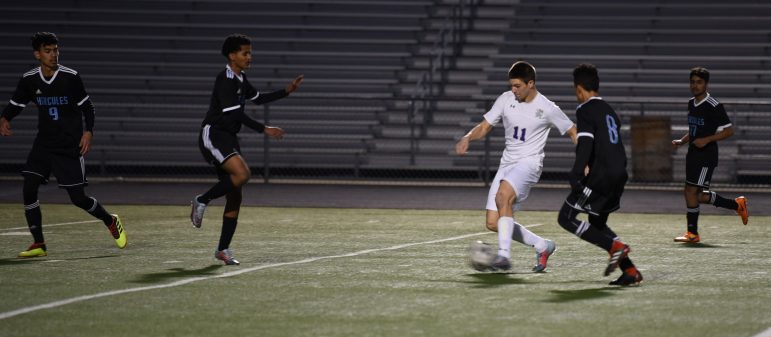 "There was always talk that he would get a few minutes on the field," Sullivan said. "Then, when he played against Encinal and had a hat trick, it was clear that was where he needed to be. We were struggling for goals (at the time)."
"To now come on the field and score that many goals and now winning the league, I think that justifies him winning the MVP. It's clearly an impressive story for him."
Fifth-seeded St. Mary's is 8-5-2 on the year, finishing second in the Tri-County Athletic League Rock Division. The Panthers beat Moreau Catholic on February 13, 4-0.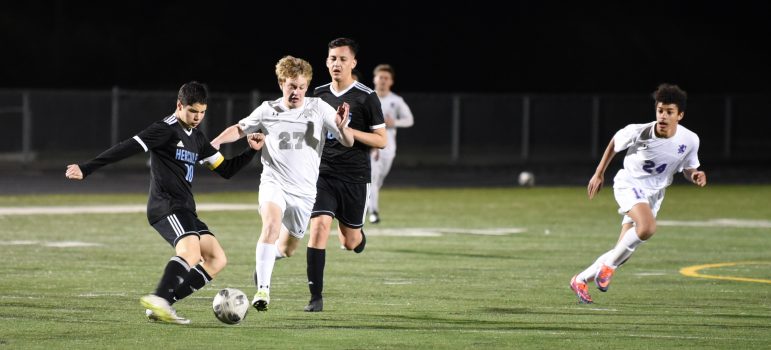 Sullivan said it has been an up and down year for St. Mary's but noted that the Panthers had an early season win over top seed University-San Francisco.
"I think this is a real test," Sullivan said. "If we can win this, we can take that confidence and go all the way. We don't want to be complacent going into this game. They will be good."
Photographs by Todd Marshburn