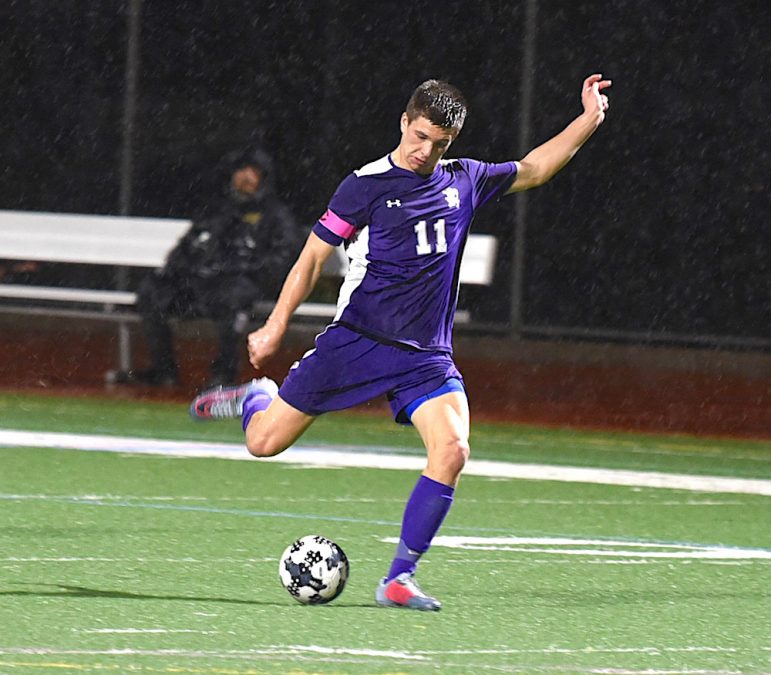 Will Kalmbach scored the game's only goal midway through the second half, and the Piedmont High School boys soccer team clinched the West Alameda County Shoreline League championship on February 1 with a 1-0 win over visiting Hayward.
The Highlanders (10-4-1, 8-0 WACSL) wrapped up the championship with a week to go in the season.
"It's a tribute to the players," Piedmont coach Todd Sullivan said. "Their work ethic and how they've worked with the coaches."
Hunter Disco

Rafael Stankiewicz

Rico Barker
Sullivan had said earlier in the week that he felt the Highlanders were a bit ahead of schedule. The coach is in his third season with the program.
Kalmbach scored off of a cross that left the ball in front of the net.
"He managed to find a second or two in the box and really composed himself and slide it into the corner," Sullivan said. "It was almost like slow motion. Everything slowed down in that second."
The Highlanders outshot the Farmers 15-2. Hayward is 2-16, 0-10 on the year.
"We pretty much dominated but we couldn't get the goal," Sullivan said.
Patrick Filler

Jackson Cavenaugh

Mitch Curtis
It's the first league championship for Piedmont since 2008-09, when current assistant coach Nikolai Littleton was playing for the team. That squad went 21-3-2 and reached the North Coast Section Division 2A semifinals, where it fell to eventual champion Acalanes on penalty kicks.
This year, the Highlanders will play in the NCS Division 4 playoffs, which begin February 12. Piedmont has two regular season games left: February 5 at home against San Lorenzo and February 7 at Tennyson. The NCS seeding meeting is February 9.
The Highlanders are hoping for a high seed, both as a reward for their season and an opportunity to have home field advantage in the playoffs.
For now, the team is taking a moment to appreciate the accomplishment, according to Sullivan.
"I feel we deserve to sit down and enjoy the weekend," he said. "It has been 10 years since this program won a league title."
Sullivan added that he appreciated the parents and other fans, who often braved poor weather to watch the matches. The match against Hayward was played in a chilly rain.
"Soccer is played in the worst weather," Sullivan said. "We've gotten incredible support."
---
Photos by Todd Marshburn