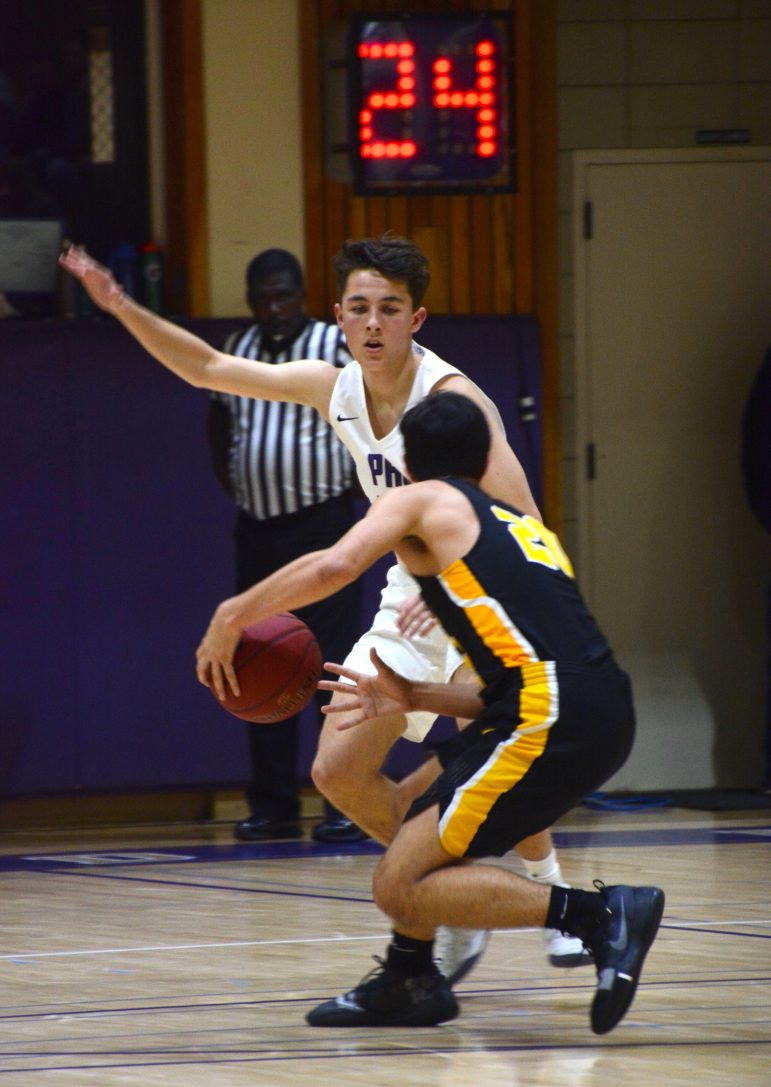 Randall Bowser's late 3-pointer lifted the Bishop O'Dowd boys basketball team to a 59-56 win over Piedmont on January 30, a heartbreaking loss for the Highlanders.
Piedmont had looked like it might force overtime on a night when the girls team had just won in OT over Bishop O'Dowd. Alas, it was not to be. Bowser hit his game-winning shot off of an inbounds play with 2.2 seconds left in the game. Luke Barrett was able to get a decent look at the other end but his 3-pointer bounced off as the buzzer sounded.
"It was just a tough shot," Piedmont's DaRon Benson said of Bowser's game-winner. "You [can't] ask for better defense like that. Off the backboard and it went in. We gave ourselves a chance to win and it just didn't come out good for us."
Said Highlanders coach Mike Hudson, "Our defense was really solid. We gave ourselves a chance to win the game and really, that's all you can ask for. The kid made a bank shot 3 to win it. It just wasn't our time.
"We know we can play with those guys."
The game was a much different one from the first meeting on January 11, when the Dragons ran away with an 82-66 win. This time, Piedmont stayed with Bishop O'Dowd throughout, getting a 14-12 lead at the end of the first quarter and battling throughout the night.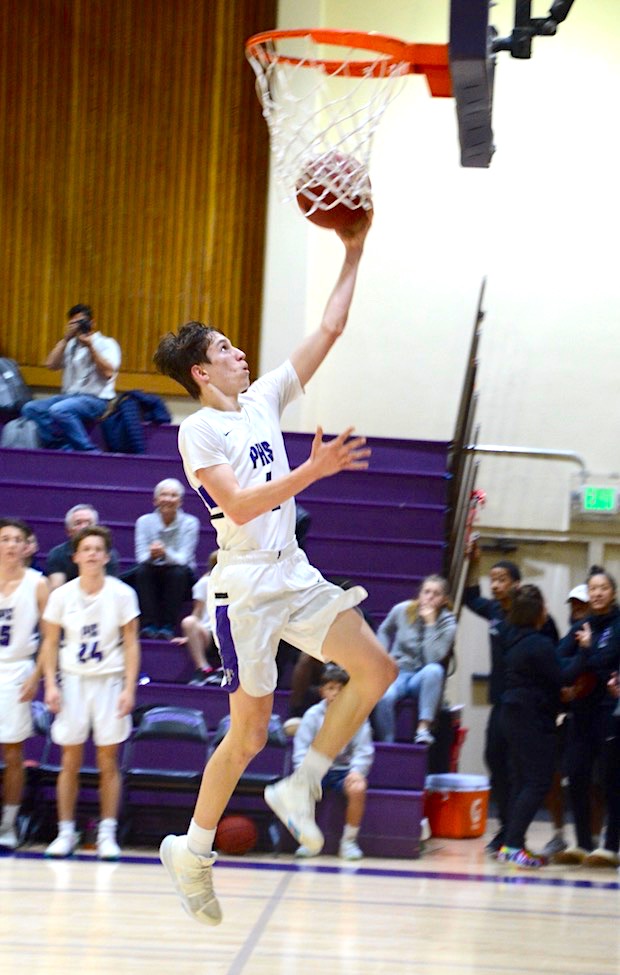 On the offensive end, the Highlanders had good balance with the starters all scoring between six and 10 points. Luke Harris led the way with 10, while Benson had nine and Carvel Tefft added eight. Jordan Hunt had another outstanding game with six points and 11 rebounds.
Staying close in rebounds and turnovers was a key, according to Hudson. Bishop O'Dowd outrebounded Piedmont, 36-29, but also committed 20 turnovers to the Highlanders 17. As a result, Piedmont got four more shots off from the floor.
"We knew that coming in that we can't give them extra chances because they're so good," Hudson said.
Piedmont played so well that Dragons coach Lou Richie pulled a hockey substitution midway through the third quarter, benching his regular rotation and sending out the deepest part of the bench and keeping them on the court until well into the fourth quarter. Richie got results as Taj Phillips hit three 3-pointers and Eyoel Messay hit two. Phillips led Bishop O'Dowd with 11 points. Brenden Patrick had 10. William Chavarin had four points but pulled down nine rebounds.
Jordan Hunt goes up for a block

Isaiah Campbell

DaRon Benson takes a fadeaway jumper against an opponent
"All we wanted to get to was overtime. We would have loved our chances in overtime. It took an amazing shot to beat us but I love the way our guys competed tonight."

Highlanders Coach Mike Hudson
It was a missed opportunity for Piedmont (15-8, 3-4 West Alameda County Foothill League), but Hudson said the team has been playing better as the season has gone on.
Said Benson, "This is a tough loss, but we're not going to see another team like this in (the North Coast Section Division 4 playoffs). That's one of the best teams we're going to see. If we can execute like that against them, we're hitting our stride right now, we can beat anybody."
Bishop O'Dowd is now 15-7, 6-1.
---
All photos by Devon O'Shaughnessy