Paul Davies shoots

Carvel Tefft fights for a rebound

Jordan Hunt goes up for a block
Luke Barrett scored 19 points and the Highlanders' defense shut down Healdsburg in a 55-28 win. The second-round NCS victory propelled Piedmont to a semi-final meeting with Divison 4 top-seed Branson, and a berth in the California Interscholastic Federation (CIF) state tournament.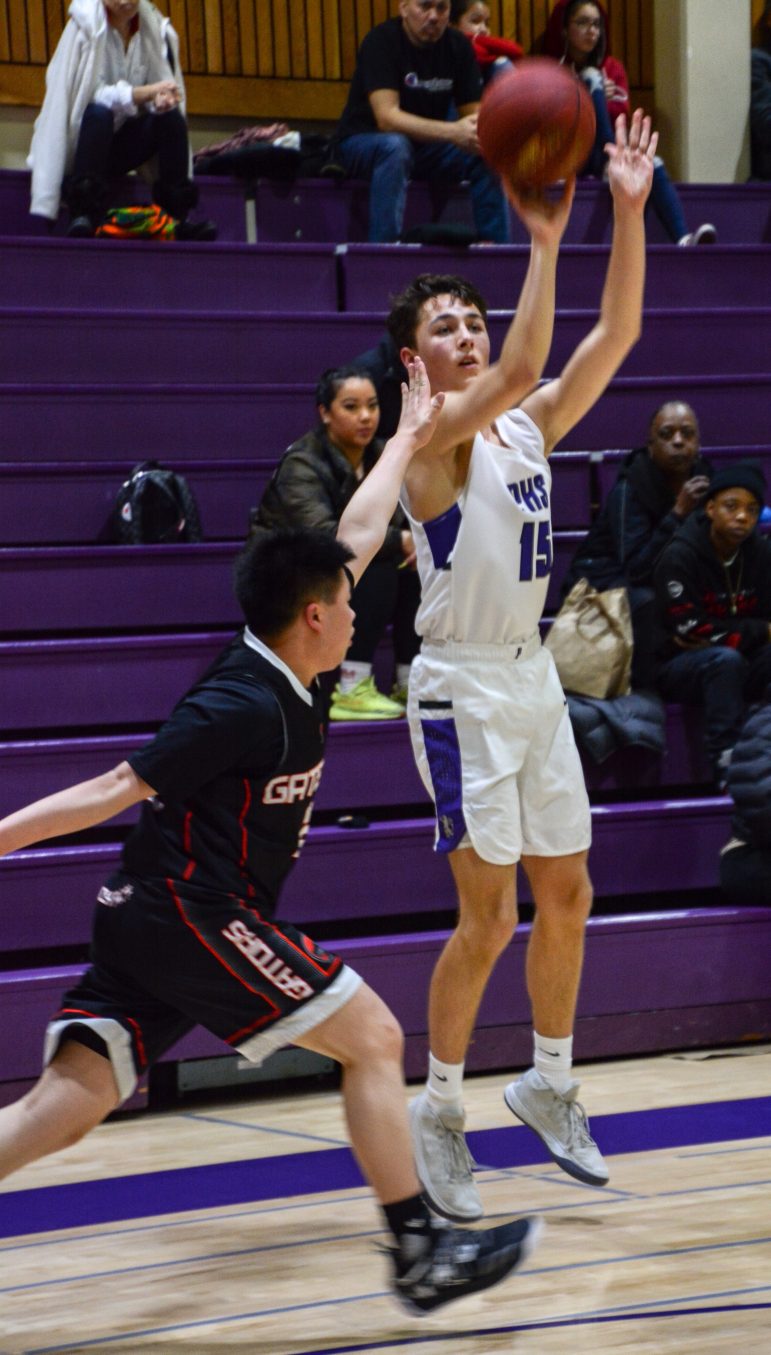 Piedmont started the game out of synch, not scoring their first points until midway through the first quarter. But DaRon Benson and Luke Eidam caught fire, keeping the Highlanders in the game. Eidam was particulary hot, making all three of his 3-point attempts, including a pro-range 3 with the shot clock winding down. The quarter ended with Piedmont ahead 15-14.
Barrett and the defense took over in the second quarter. The junior forward scored 7 points in the period, and Jordan Hunt, Carvel Tefft, and Patch Selna combined to stymie Healdsburg star Trey Chapman. Coach Mike Hudson said that his "big guys have been putting in alot of work. We knew we had to limit Chapman to have a good chance to win. Our defense on Saturday was as good as it's been all year." Piedmont held the Greyhounds scoreless for 5 minutes, outscored them 13-1 in the second quarter, and headed into halftime ahead 28-15.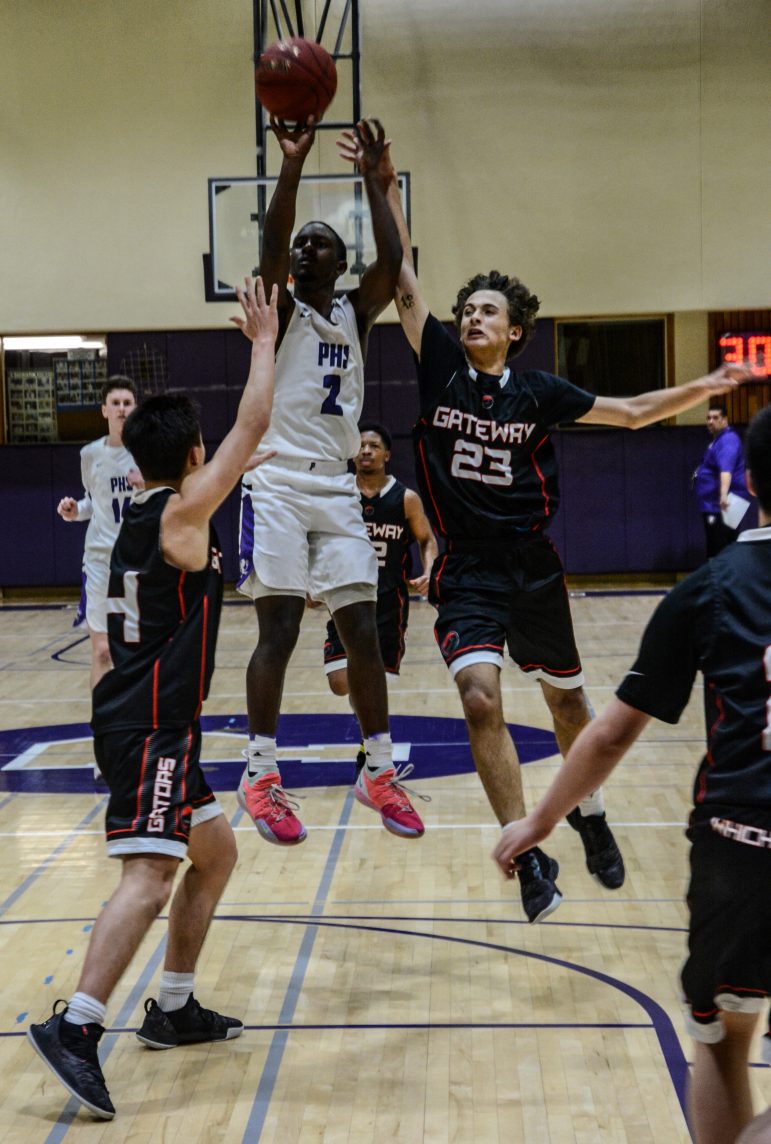 The second half was more of the same, with Barrett scoring an additional 12 points and the defense standing out. David Kisieu applied constant pressure on the Greyhounds' point guard, while Paul Davies thwarted the forwards. Piedmont held Healdsburg to 13 points in the second half, and only three of their players scored in the whole game.
Piedmont will need a similarly strong defensive effort in their next game against Branson. The Bulls have a 27-2 record overall, and went 16-0 in the Marin County league. They're ranked 19th in California, and 50th nationally. Hudson added that "Branson is a very good team, probably the best we'll face all season. They're playing at a very high level; they move the ball well, have high basketball IQs, and can win in a variety of ways. But if we play defense like we did the other night, I like our chances."
Luke Harris and Luke Barrett

JoJo Murphy

David Kisieu
With the win against Healdsburg, Piedmont clinched a spot in the CIF state tournament. Hudson said that the seeding will happen on Sunday, with game details available next week.