Piedmont High School's basketball teams both received high seeds in the California Interscholastic Federation Division IV basketball playoffs, and will open on campus with a double-header on February 26.
Luke Harris and Luke Barrett

2019 CIF Tournament

Jasmyne Huggins
The girls team (19-10) received the sixth seed and will host Pleasant Valley-Chico at 6 p.m. The boys team (19-10) was seeded second and will host Aptos after the conclusion of the girls game.
The CIF tournament is seeded into Northern and Southern regionals, with the regional winners meeting in the state championship games the weekend of March 8-9. There are 16 teams in each regional.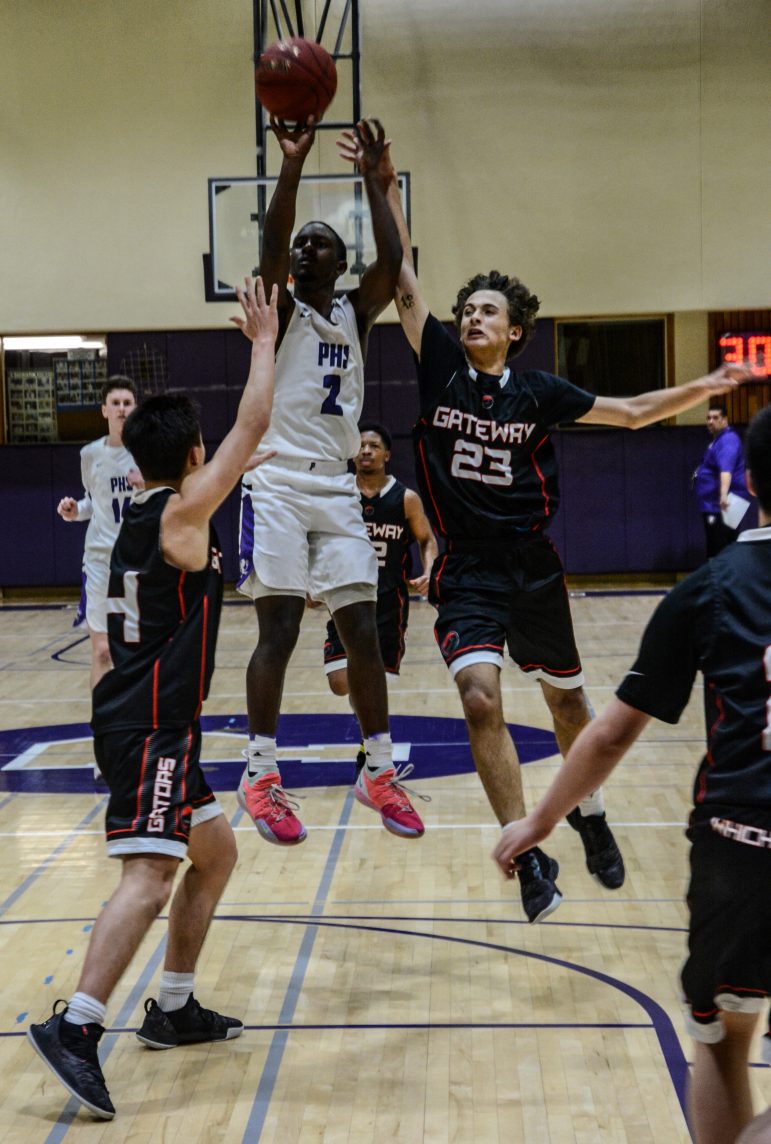 This is the second year of seeding teams top to bottom in each region instead of using the enrollment-based divisions used at the sectional level. The top eight teams in Northern California were seeded into the open division, the next 16 into Division I, the next 16 into Division II, etc.
If the Highlander teams win on February 26, they will advance to the second round on February 28. Regional semifinals will be played on March 2, and regional finals on March 5.
The Highlander boys team would host games through the first three rounds if it advances that far, thanks to earning the No. 2 seed. The winner of the Piedmont-Aptos game would play the winner of the Oakland Tech-Cupertino game.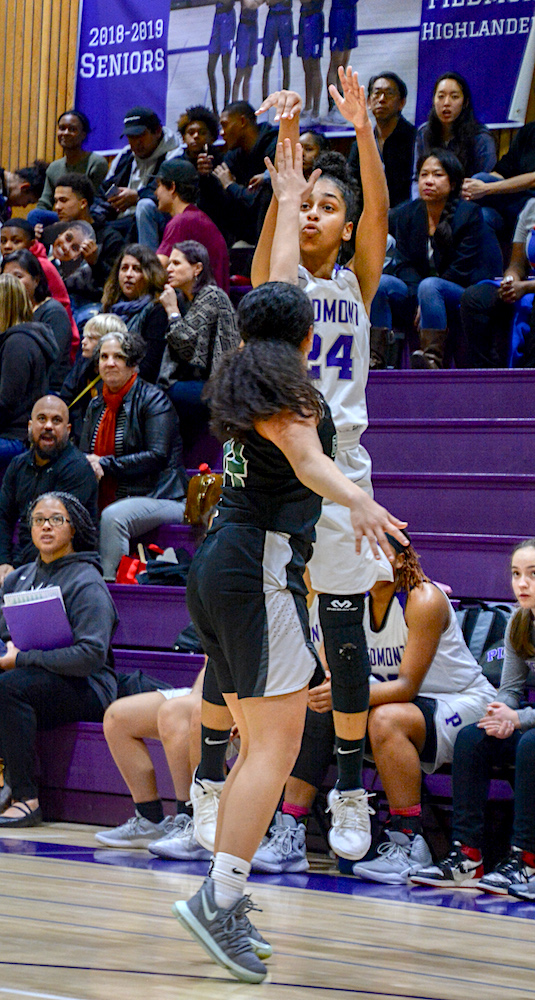 As the No. 6 seed, the Highlanders girls could be at home or on the road in the second round. If third-seeded Lowell-San Francisco were to win, the Cardinals would host the game. If Amador Valley were to win, Piedmont would host the Dons.
For the girls team, this is a return to the state tournament. Piedmont made the bracket last year, and won back-to-back CIF Division IV championships in 2004-05. This is believed to be the first berth in the state field for the boys team – online records are incomplete.