Savvy shoppers and rummage sale aficionados never miss the annual Oakland Museum White Elephant Sale. A Bay Area tradition since 1959, buyers can find treasures in a warehouse full of furniture, art, books, jewelry, toys, sporting goods, and much more.
This year's sale takes place on March 2 and 3 at 333 Lancaster Street, Oakland. (A preview sale was held in January.) Admission is free. Get more information here.
Early Bird Tami Becker gave the Exedra a sneak peek:


Where it all begins. Even for the Early Bird, the lot is full.

You'll find the usual —

and the unusual.

Porcelain, pottery, ceramics, and more

Can't beat the prices.

A great source for vintage clothes.

Racks of clothing…

Beer steins, wall clocks…

You will not leave empty-handed.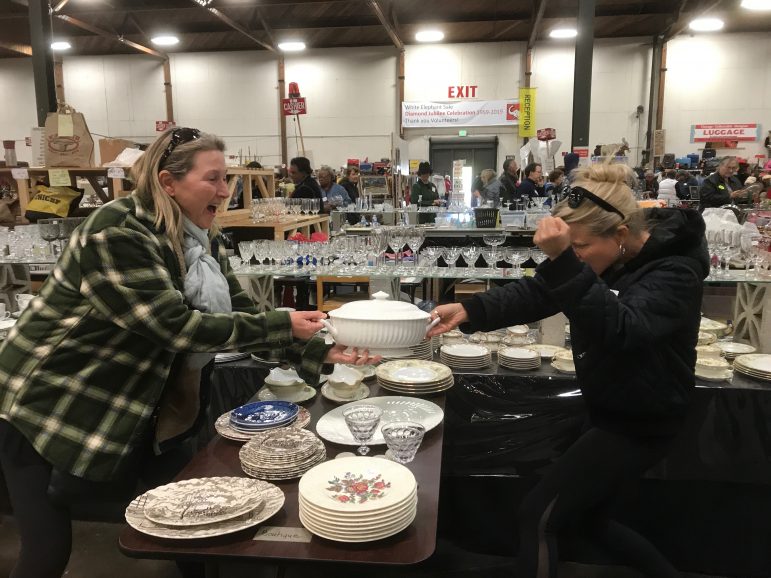 What to do with your White Elephant finds: New life for old objects
Shawn Dubin in the bric-a-brac department tallies treasures.

Laying the base for a new planter.

Any green will do.

Keep the roots intact.

Add a little water.

Voila!
Giving coffee mugs a second life.

Top off with an assortment of pebbles.

Succulent success!