The Piedmont Recreational Facilities Organization (PRFO), in partnership with the City of Piedmont, kicked off the fundraising campaign for the renovation of the Recreation Center tennis courts with a community celebration on Thursday, January 31st. Hosted at the home of generous Piedmont residents Anja and Chris Hart, the gathering brought together residents and area tennis enthusiasts to honor decorated Piedmont High School Assistant Varsity tennis coach Corey Reich and to learn about renovation plans to rename the facility in his honor.
Corey Reich, a 2004 graduate of Piedmont High School, was a member of the Men's Varsity Tennis Team. In 2007 while at Middlebury College, he was diagnosed with ALS.
After graduating from Middlebury with honors in 2008, Corey returned to Piedmont and has served as the Assistant Coach for the Piedmont High School Men's and Women's Varsity Tennis teams ever since. Corey is a powerful and inspirational coaching presence every day of these teams' seasons. He has been instrumental in the continued success of the PHS tennis program, whose men's and women's programs have been the only ones to qualify every year for the NCS Team Championship since its inception in 1998-99.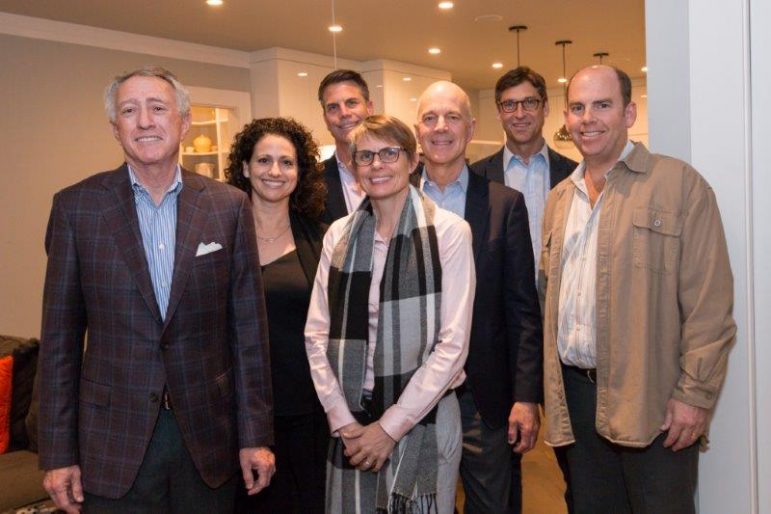 At the celebration Thursday evening, PRFO, tennis and city leaders shared remarks about the project and thanked the supportive group for joining together to build upon city funding levels to enhance the facility and create a tennis destination worthy of Piedmont's strong tennis community, championship teams and storied coaches.
"These courts are the cornerstone in the center of our town," noted PRFO president Steve Collins, "and PRFO is excited to lead this grassroots public/private partnership to fund their long overdue improvement."
Piedmont Mayor and City Councilmember Bob McBain is also looking forward to working together with PRFO to continue addressing significant projects in town.
"This is what makes Piedmont truly special," said McBain. "Corey has been such an inspirational leader, doing such important work in our community. It's wonderful to see the interest in reciprocity – together we can do great things."
Former PHS Varsity tennis coach Neil Rothenberg noted with pride that PHS Tennis teams and Corey have had a dynamic run together, racking up an impressive total of 10 NCS championships. Recent PHS Class of 2018 graduate and former Varsity team captain Rohan Srivastava agreed, sharing moving stories about the impact Corey has had on teammates over the years.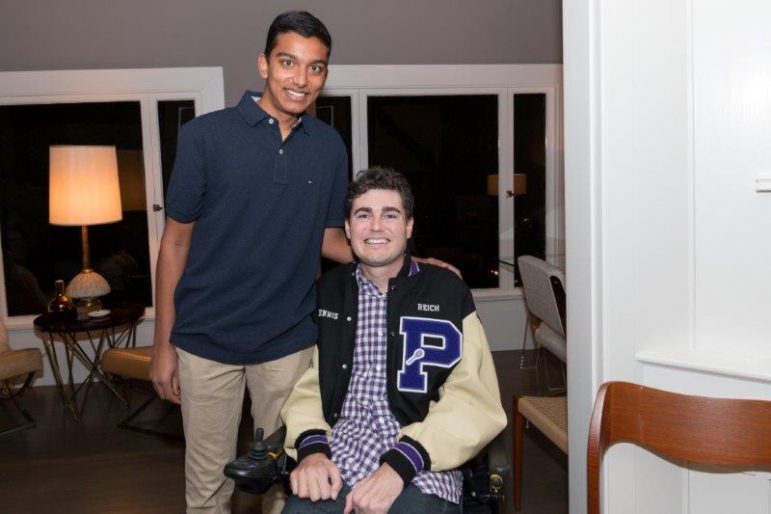 "Ultimately, what I think [he] does best," Srivastava explained, "—with his passion for the game and his light-hearted sincerity, is that
"[Corey] inspires us to grow and develop into the best versions of ourselves.
"And that—even more so than the fact that he's the most decorated coach in Piedmont sports history—that is why there is truly no name more fitting for this project than the Corey Reich Tennis Center." (To read all of Srivastava's remarks, please click HERE.)
The Vista Court reimagining and renovation project is being spearheaded by Piedmont Recreation Department director Sara Lillevand, who shared her excitement for the initiative.
"This project really charges my batteries," said Lillevand.
"This is an opportunity to improve a facility that needs it, and to make it worthy of our broad community, our successful high school team, and someone like Corey. It will look better of course, and it will feel like a place for a championship team to play."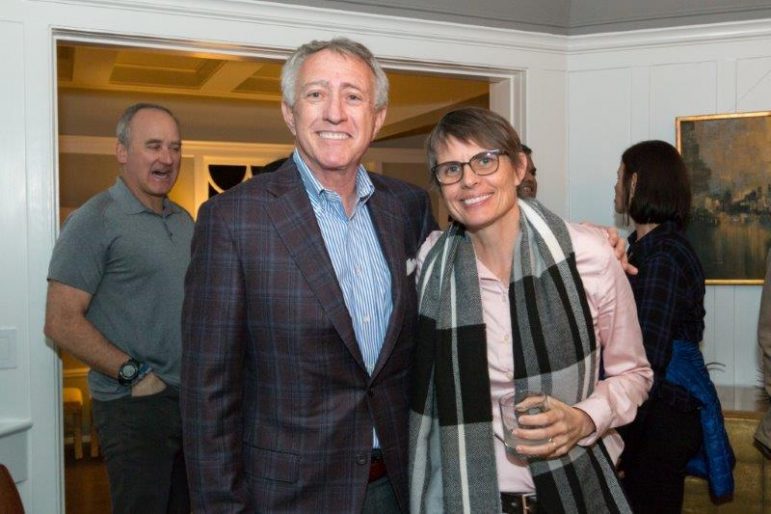 Lillevand shared the City's currently scoped improvements including resurfacing of the courts with a slipsheet overlay system, installation of new net posts and nets, installation of new fencing surrounding and new ball stop fencing between courts, as well as, drainage improvements at the west end of the complex.
With additional community support, renovations will expand to include installation of new bleachers for spectators and tennis court benches for players, installation of new LED lights, installation of a new drinking fountain with water bottle filler, and a permanent Wall of Champions to recognize winning teams and players from Piedmont High School tennis teams.
Patty Siskind of the Piedmont Beautification Foundation also shared her group's support with a long-term endowment to ensure that the work done now is maintained for generations.
Tennis enthusiasts and community members can view more information on the renovation and donation opportunities at www.prfo.org/corey.
Renovations are scheduled for Spring and Summer, 2019.
---
*Piedmont Recreational Facilities Organization (PRFO) is a 501(c)3 entity that encourages and actively supports the development and/or improvement of public recreational facilities that serve residents of Piedmont without regard to age, race, creed, gender, sexual orientation, or ability.
Photos courtesy of Julie Reichle