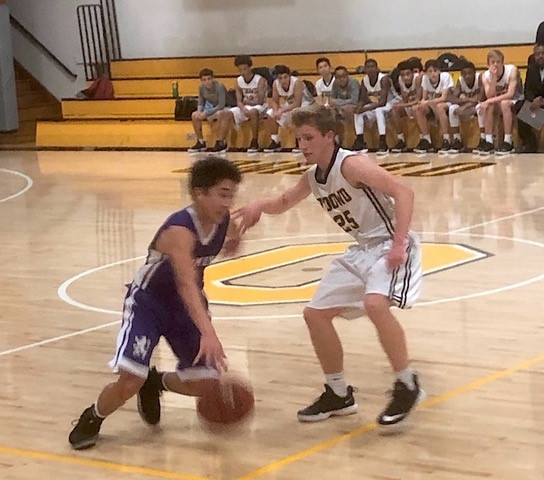 On Wednesday night January 30, Piedmont's Freshman basketball team sought retribution in their away game at Bishop O' Dowd. O'Dowd won the first match up of the two teams 57-55 in a back and forth seesaw battle in Piedmont on January 11. Piedmont came into the game with a season record of 20-2 with the only other loss in a tournament championship against Sir Francis Drake of Marin.
Piedmont's 56-41 victory was led by point guard Justice Hartford who scored 18 points, shooting guard Adhi Bornstein with four three pointers for 12 points, and forward Parker Terrill coming off the bench to score 11. Raydan Holmes and Spencer Settlemeier each added 6 points and many rebounds while Atticus Lim scored two and Tony Rivera was a constant defender on the boards and added one point.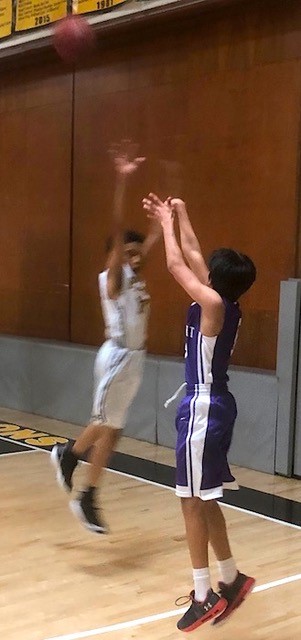 Coach Jason Harris was complementary of his full squad – "Our whole team has been working really hard and it was great to see it pay off with this win against a very tough O'Dowd team on their home court. Every kid on our team has contributed to our strong season and they've come together as a group which is always nice to see".
The Frosh team finishes the season with away games at Castro Valley, Pinole Valley and Berkeley and the final home game vs San Leandro at 4pm on Friday February 8 at Binks gym in Piedmont.