Piedmont Garden Club invites the community to hear Sam Hodder, president and CEO of Save the Redwoods League, a nonprofit dedicated to protecting and restoring California's redwood forests and connecting people with their peace and beauty. The event will take place next Wednesday, January 16 at 9:30 am at Piedmont Community Hall.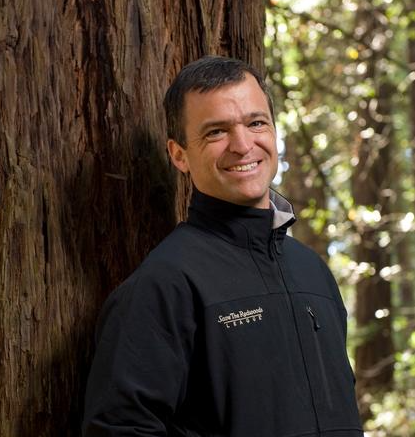 As president and CEO of the League, Hodder has guided the development of the League's Centennial Vision, a bold 100-year plan to regenerate the redwood forests to the scale and grandeur that once graced the California coast and the Sierra Nevada and to ensure our vibrant redwood forests are accessible to future generations.
Under Hodder's leadership, the League has permanently protected another 20,000 acres of redwood forestland from the Prairie Creek Corridor in Redwood National and State parks to Case Mountain in the southern Sierra; implemented ambitious restoration projects across thousands of acres of previously logged redwood forests; continued pioneering scientific research on the redwoods' response to climate change; and developed educational programs, redwood trails, and park improvements.
The coast redwood and giant sequoia forests are home to the tallest trees on the planet. They represent the original face of nature, embodying a beauty millions of years in the making. These forests store more carbon from the atmosphere and support communities of life found nowhere else on earth.
As the League enters its second century, the Piedmont Garden Club celebrates the importance of its work, and invites the community to learn more about the redwoods, so integral to our beloved California.
Learn more about Save the Redwoods at www.savetheredwoods.org.
For more event details, please visit www.PiedmontGardenClub.org/impact or download the attached flyer.
---
Piedmont Garden Club is 501c3 non-profit organization, founded in 1923, and dedicated to sharing a love of conservation, horticulture, floral design and photography. PGC has been a member of the Garden Club of America since 1926. Learn more at www.PiedmontGardenClub.org.