When the 2019 Sundance Film Festival kicks off Thursday, one of the luminaries walking the red carpet will be a Piedmont resident.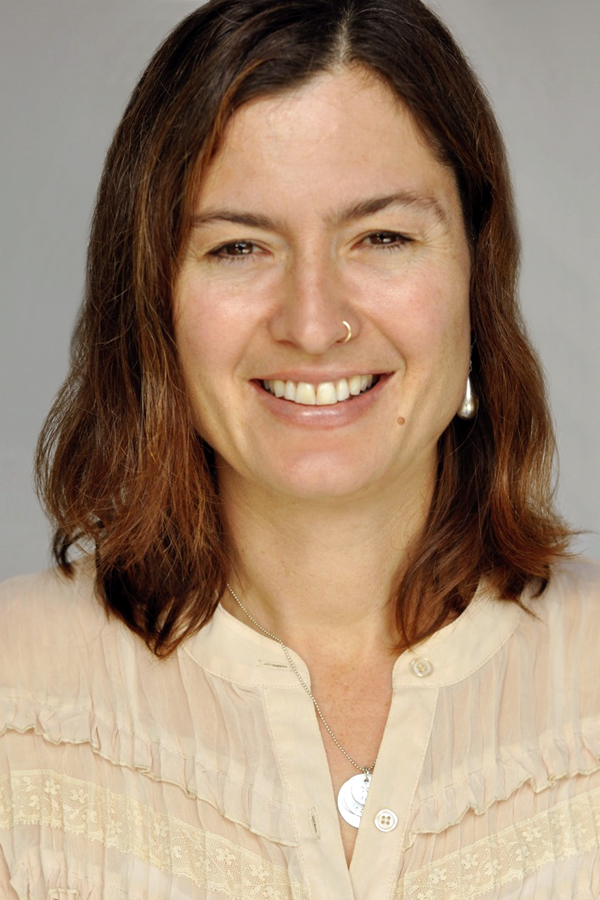 Documentary film producer Jessie Deeter will be on hand at the Park City, Utah film festival on January 24 to premiere her latest movie, The Inventor: Out for Blood in Silicon Valley, a film chronicling the rise and fall of the infamous Theranos medical technology firm and its controversial CEO, Elizabeth Holmes.
To make Inventor, Deeter teamed with New York-based director Alex Gibney. Together the filmmakers spent a year-and-a-half interviewing sources and uncovering documents related to the secretive start-up.
Holmes, once described as a business wunderkind in the mold of Steve Jobs, launched Theranos in 2003 and raised over $900 million in backing from investors. The future seemed hers. But in 2018 Theranos collapsed under accusations of fraud, making it one of the most high-profile flameouts in Silicon Valley history — and a hotly pursued story. It is already the subject of a book, Bad Blood, and an upcoming Hollywood dramatic film.
Although Deeter never worked in Silicon Valley or attended business school, her familiarity with the Bay Area and her skills as a reporter made this project a perfect fit. Deeter is an eclectic filmmaker who honed her reporting skills at UC Berkeley's Graduate School of Journalism, graduating with her Master's degree in 2000.
Since then she has produced or directed nearly a dozen documentaries, including investigative pieces for PBS' Frontline television series, and feature films on subjects such as electric cars, the Burning Man festival, Tunisia's Arab spring movement, and Steve Jobs. "There's no single thread that links all of my work," says Deeter, who grew up in the California towns of Auburn and Sacramento. "I just try to find stories that are important and that no one else is doing."
Deeter's film career has taken her from Tunisia to Detroit and now to Silicon Valley
Although documentaries rarely have budgets as big as Hollywood features, they are no less demanding of their filmmaker's time and energy. "Documentary filmmaking can be all encompassing," says Deeter. She travels five to six weeks per year, and it's not unusual for days of filming, interviewing or editing to stretch from early morning into the wee hours of the night.
When not on the road, Deeter works from the Piedmont home she bought 11 years ago with her husband, Rob Peterson. They have twin daughters and a son attending Piedmont schools. A few years ago Deeter gave up the Oakland office she used to work from so she could spend more time at home. "I like to walk the kids to school," she says.     
Like any good filmmaker, Deeter enjoys seeking out unconventional experiences and uncovering new stories within them. Early in her career she spent months living in Tunisia, which inspired her Arab spring documentary. A trip to the Burning Man festival in Nevada inspired another film. She has since returned to Burning Man four times for pleasure, each time with her husband and kids in tow, and twice with her mother.
But it will be tough to top Sundance, the world's premiere independent film festival. "Sundance is a big deal, and we're really excited to get invited," says Deeter. This year 122 films were selected for entry in the festival out of 14,000 submissions. Her husband Rob will accompany her on the red carpet Friday night. Inventor will debut on HBO in mid March, with a possible Bay Area theatrical release around that time.
After the euphoria of the Inventor premiere wears off, Deeter will go right back to work. "Documentary is always a hustle," she says. Her next project? A movie with the working title "Hoof Dreams," about the lives of expert women equestrians around the world, and their quest to compete in the 2020 Olympics.