Will Kalmbach, Rafael Stankiewicz, and Joshua Rogers each scored goals to lead Piedmont High School to a 3-1 win over visiting Tennyson on January 8 at Witter Field.
A break in the storms hitting the area led to a dry match on the turf at Witter as the Highlanders improved to 3-4-1 on the season, 3-0 in West Alameda County Shoreline play.

Andre Stankiewicz

Patrick Filler

Rafael Stankiewicz
Kalmbach got Piedmont on the board in the first half when he took a pass from Jake Richmond and converted. "It was a great pass onside," Rogers said of Richmond. "Jake has insane pace. It's just a beautiful inside ball to Will and just a killer shot." Kalmbach set up Stankiewicz on the next goal, also in the first half. "Will had a shot, but he knew that Raf had the better shot," Rogers said. "It was a selfless play and it turned out for the better."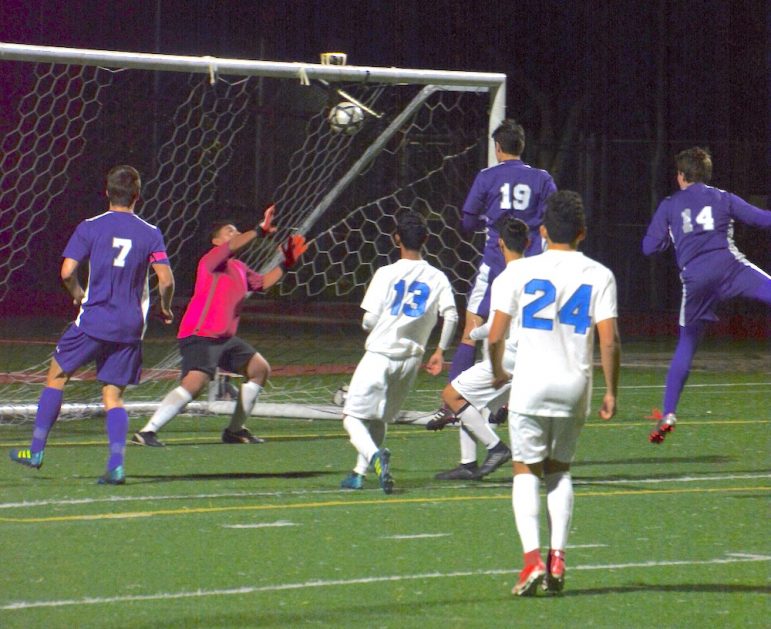 Rogers scored his goal on a header early in the second half, off of a free kick by Will Suppiger. Rogers said it was a set play and the third time they've run it this season.
"It was a great ball in, I just had to finish it," he said. That made the score 3-0 and as the Highlanders had controlled the match against the winless Lancers (0-9-2, 0-2-1), it was all but insurmountable.

Brayan Chavez finally got Tennyson on the board midway through the second half, taking a pass from Tony Santillan on the right side and burying the shot. David Loza made four saves for the Lancers. Jackson Cavenaugh played a strong goal for Piedmont. "You can't really come in too confident for each game," Rogers said. "You have to treat each team with respect. We're undefeated in league so far and we'd like to keep it that way."

Dylan Thayer

Rafael Stankiewicz

Connor Stratman
The Highlanders are off to a strong start in league play. Along with San Lorenzo (2-0-1), they are one of just two undefeated teams in the league. The teams will meet for the first time of two on January 17 at San Lorenzo. Piedmont will host the return match on February 5. Rogers said he thinks his team has a shot at a league title. "I think we do," he said. "We just need to keep it up. We need to keep working hard, keep up the intensity. Physicality is something that we've always done really well, especially this year. I still think we need to work on connecting passes in the center. We did a really good job of that this game, but that is something that we continually work on."

And a league title would set the Highlanders up with a high seed in the North Coast Section playoffs. "We're hoping to get as far as we can in NCS," Rogers said. "We win league, we'll get a good seed in NCS and get a home game."

---
Photos by Devon O'Shaughnessy