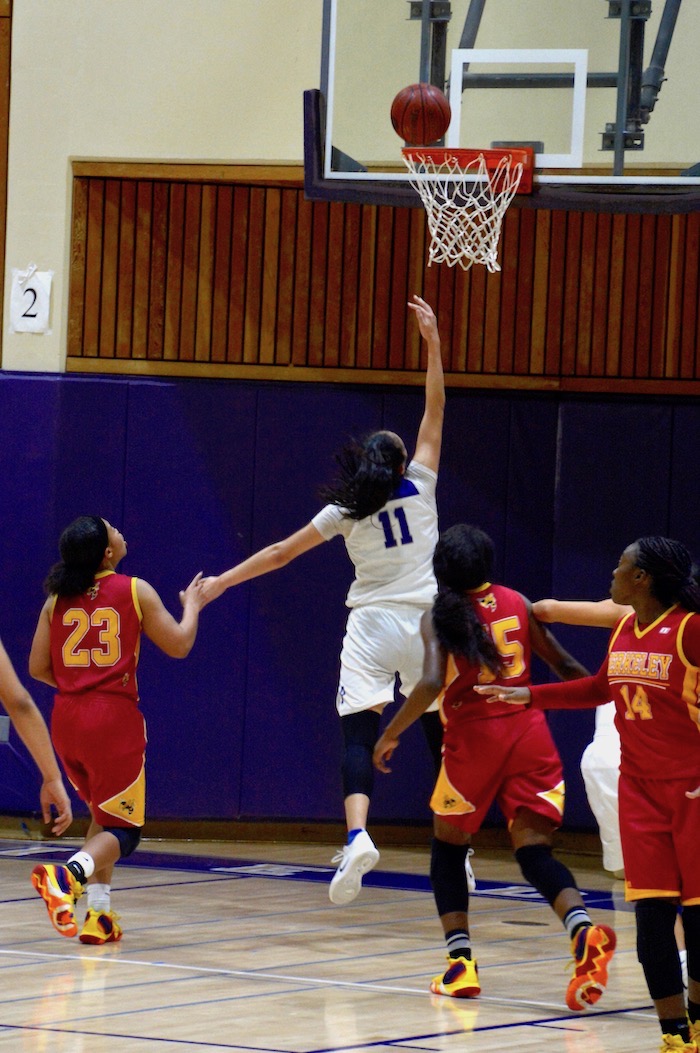 Jasmyne Huggins scored 18 points and Kris Seyranian had 16, but it wasn't enough for the Piedmont High School girls basketball team, which lost at home in overtime to Berkeley, 63-51 on January 18.
Seyranian buried a 3-pointer on the first possession of overtime. From that point on, it was all Yellowjackets as Berkeley (15-4) outscored the Highlanders 17-2 the rest of the way.
The defeat was especially disappointing as Piedmont had used a 10-0 run bridging the third and fourth quarters to seem to take control of the game. The Highlanders led 40-29 after an Ashley Gao drive to the basket with six minutes, 33 seconds remaining.
However, Berkeley's pressure defense seemed to turn it up a notch. Piedmont struggled to get the ball up court and the Yellowjackets turned those turnovers into points. Patricia Traylor tied the score at 46-46 when she sank one of two free throws with 23.2 seconds left in regulation.
Piedmont had a chance to win in the final seconds but couldn't get a shot off.
Kai Johnson (23) contests a shot by Berkeley's Dionie Hall during the Highlanders game with the Yellowjackets

Piedmont's Jasmyne Huggins (21) puts up a shot over Berkeley's Yanira Gabourel, left, and Patricia Traylor (3) during the Highlanders game with the Yellowjackets

Overtime starts!
"When we were up, I think we got a little comfortable," Seyranian said. "Every team sometimes gets comfortable and we kind of [take] our foot off the gas which allowed them to come back. We didn't block out. We're having a little trouble rebounding right now. That's when they took the game over. Allowing them second-chance shots."
Said Piedmont coach Bryan Gardere, "They did a great job with their ball pressure, especially in the first half. The second half, we figured it out a little bit. There were a couple of plays toward the end where we just could not get out of our little funk."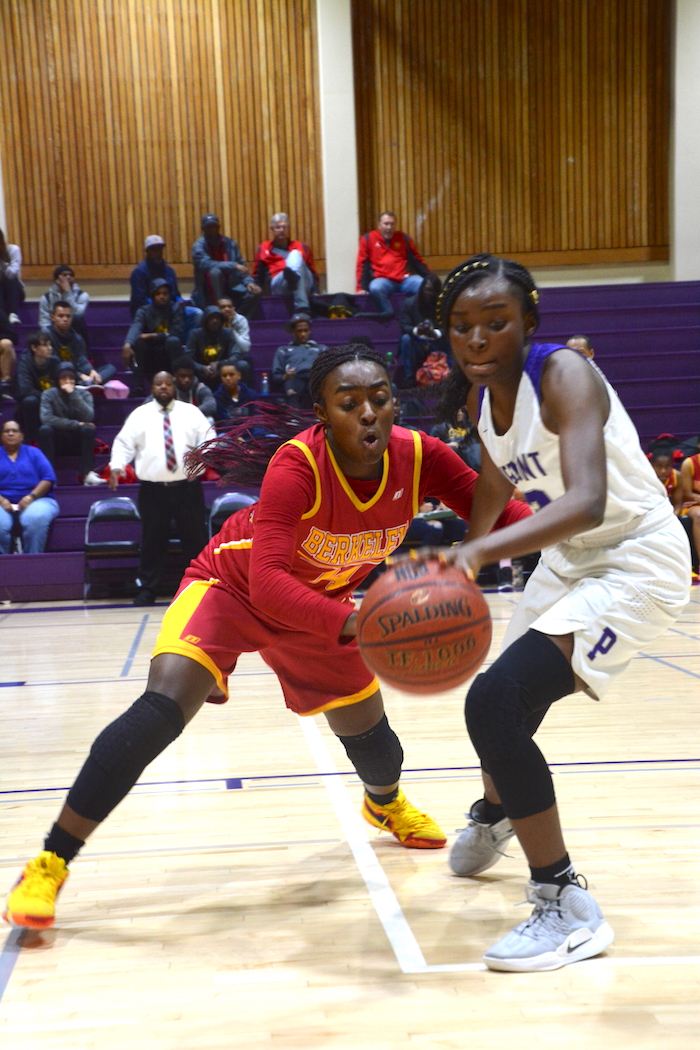 Gardere pointed to a play immediately after Seyranian's 3-pointer to open the overtime that ended with Kai Johnson committing a foul as a turning point.
"We fouled on the very next play," he said. "So we weren't really locked in defensively. We were giving up the dribble penetration. You've got to give Berkeley High credit. They did a great job."
Dionie Hall was deadly in overtime for the Yellowjackets, scoring six of her 13 points in the extra period. Eryn Taylor converted a key 3-point play as well.
Gao finished with eight points for the Highlanders, who fell to 1-3 in West Alameda County Foothill League play. Piedmont is now 13-5 on the year.
Berkeley once was an area power, but there was no moral victory at all, according to Seyranian.
"Negative," she said. "We had the game the whole time. It was in our hands. We were controlling the game. We took our foot off the gas and allowed them to dictate the fourth quarter."
---
All photos by Devon O'Shaughnessy