Kris Seyranian buried a pull-up jumper with 30 seconds left to lift the Piedmont High School's girls basketball team to a 38-36 win over visiting Mt. Eden on January 25.
"I definitely was thinking about shooting a 3 there," Seyranian said. "I saw how hard (the defender) closed out and all practice the day before I was working on my one-dribble pull-up. So I thought that was the perfect time to do the one-dribble pull-up."
Said Highlanders coach Bryan Gardere about Seyranian, "She's evolving. She's not just a 3-point shooter. She can do a little bit of everything. And that's kind of what you want."
It was a nice rebound for Piedmont, which lost earlier this season at Mt. Eden, 53-43. The Highlanders improved to 15-6, 3-3 in West Alameda County Foothill League play.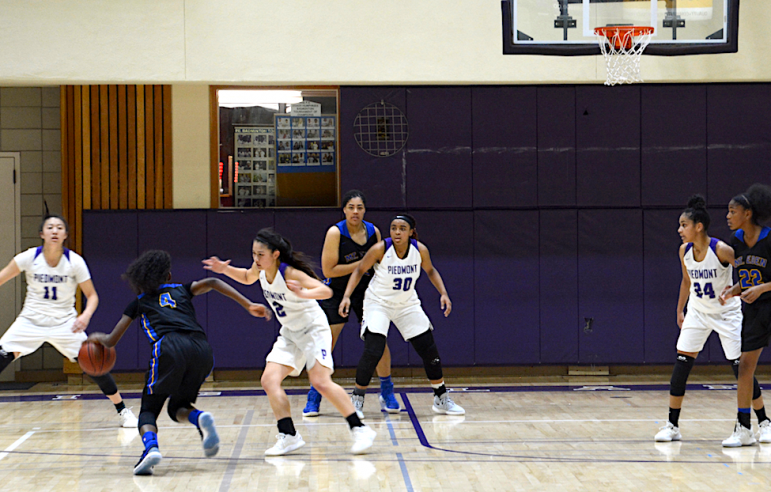 "Especially since we lost to them by a big number," Seyranian said. "To beat them. This is a really big win for us."
The game was a tight battle throughout, with the Monarchs (15-5, 4-2) building an 11-2 lead in the early going. Destiny Jackson and Mikee Lopez were hitting their long-distance shots early on.
But Piedmont tightened up the defense, and the open looks disappeared as the game wore on. Piedmont forced 16 turnovers and held Mt. Eden to 13 of 45 shooting (29 percent) from the floor.
"Defensively, it was such a low-scoring game and we challenged shots, especially (Lopez and Jackson)," Gardere said. "Overall, I think we're starting to turn the corner so we're excited about that."
Said Seyranian when asked if this was Piedmont's best defensive effort of the season, "By far. By far."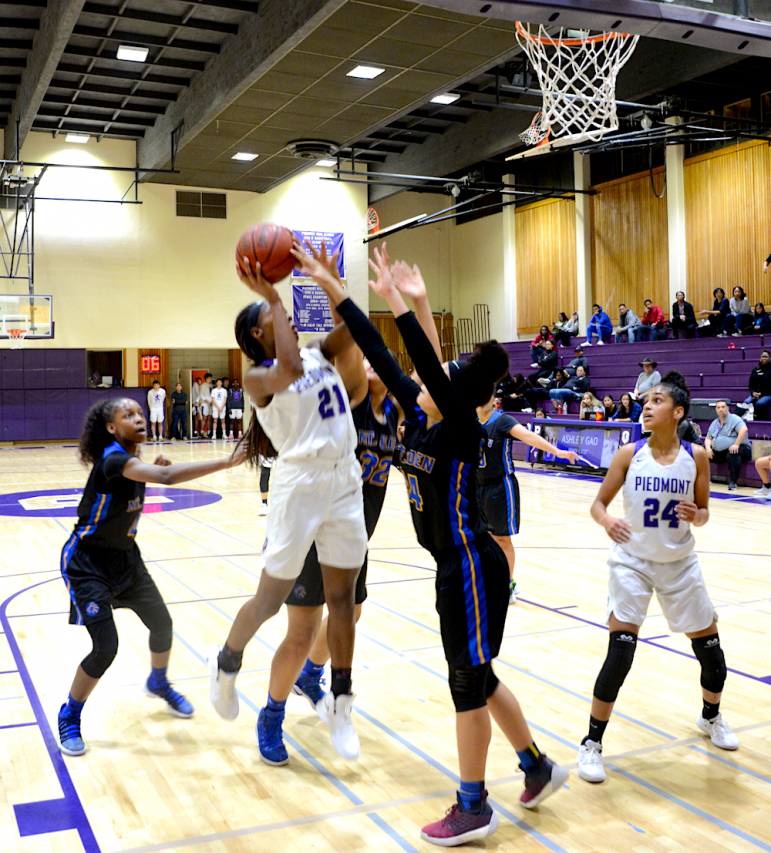 The Highlanders closed the gap to 12-9 by the end of the first quarter and tied the score at 12-12 on a Seyranian 3-pointer early in the second quarter. Mt. Eden was able to get back on top and take a 19-13 lead at halftime. But Piedmont rallied in the third quarter to take a 28-27 lead into the final period.
The score was 36-36 late when Seyranian came through. She had the ball on the left side at the arc, when she decided to move to her left and hit the pull-up jumper. The Monarchs got two shots off at the other end but couldn't get the tying basket.
Jasmyne Huggins led the Highlanders with 18 points and 12 rebounds, both game-highs. She made eight of her nine shots from the floor. Seyranian finished with eight points. Ashley Gao had five points and 10 rebounds for Piedmont, which won the rebounding battle, 36-21.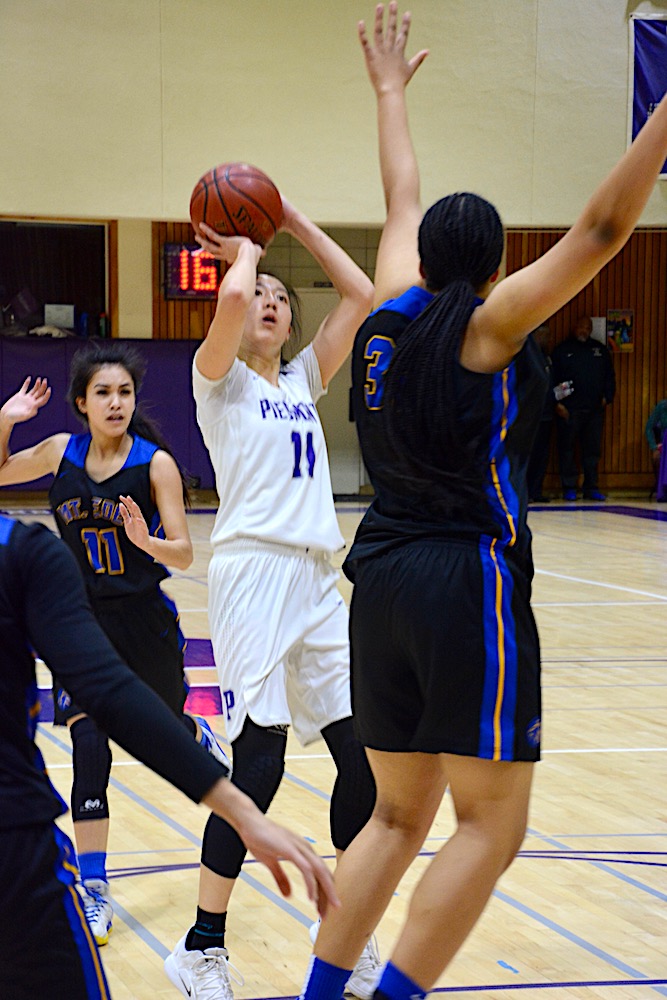 Lopez finished with 15 points for Mt. Eden but just one after halftime. Jackson had 13 points.
With just two weeks left in the regular season, the Highlanders are hoping they are gelling at the right time.
"We've had a couple of tough games," Huggins said. "We finally picked it up, figured it out. We got tired of losing. Five of us are seniors and we just want it. We want to have a good senior year."