By Damin Esper

The Highlanders ran into a buzzsaw when they traveled to Oakland to face the Dragons on January 11. Piedmont was able to hang for half a quarter or so before Bishop O'Dowd ran away with things in a 59-36 victory.

Not much in the box score looked very good for Piedmont beyond Kris Seyranian's team-high 11 points. She was the only Highlander in double-figures for the night. Piedmont managed just 28 percent shooting (13 of 46) including just nine of 34 (26 percent from 2-point range).

Seyranian came off the bench to nail three 3-pointers. Kai Johnson grabbed a team-high eight rebounds. Jasmyne Huggins scored eight points before fouling out. Seyranian also fouled out.

The officiating was a point of contention for coach Bryan Gardere, who was whistled for two technical fouls, with the second leading to his ejection in the fourth quarter.

Bishop O'Dowd is just 8-7 on the year (after a win over Sacred Heart Cathedral Prep-San Francisco on January 12). However, the Dragons play a powerhouse nonleague schedule against national powers and are the favorites to win the WAC Foothill Division.

Bishop O'Dowd is led by a fantastic freshman in Amaya Bonner, who scored a game-high 18 in the win over Piedmont.
(Update: The Piedmont High School girls basketball team rebounded from a tough start to the West Alameda County Conference Foothill Division season with an easy 61-27 win at Windsor on January 12. The Highlanders (12-4) blew open the game in the second half, turning a 29-17 contest into a rout after the break.)

Season roundup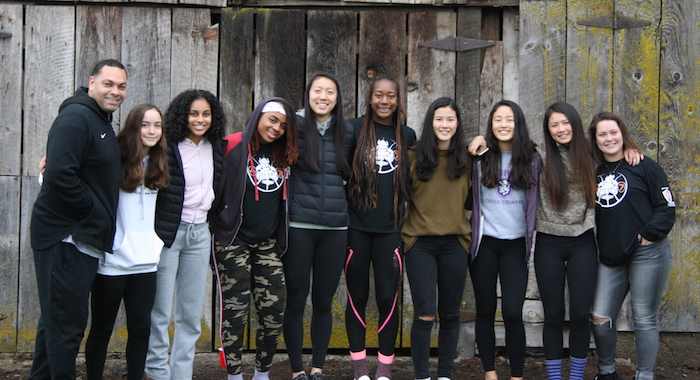 Piedmont opened the league with a 53-43 loss at Mt. Eden on January 9.

The Highlanders enjoyed a terrific December, losing just twice. The first came at the hands of Yosemite-Oakhurst in the championship game of the Paris Twins Classic – Piedmont's own tournament celebrating Courtney and Ashley Paris, who led the program to two California Interscholastic Federation Division IV championships in 2004 and 2005.

The other loss came at home to San Ramon Valley, which is 16-1 and is one of the top teams in the Bay Area.

Piedmont opened the season by winning the Bryan Ayer Classic at Lompoc High School, beating the host school 52-33 in the final. Lompoc, like Piedmont, made the CIF Division 3 tournament bracket last year.