The Piedmont High School boys basketball team played its third game in four days on January 21 at the Dr. Martin Luther King "I Have a Dream" Classic at Merritt College and the heavy workload may have caught up with the Highlanders as they dropped a 61-52 battle with University-San Francisco.
Luke Barrett had 16 points for Piedmont, which fell to 13-6 on the season. Jordan Hunt added 12 points and nine rebounds for the Highlanders.
"We didn't have very good energy to start off that game," Piedmont coach Mike Hudson said. "It took us a while to get going. We got going a little late but it was too late for us. I didn't like the way we started off that game.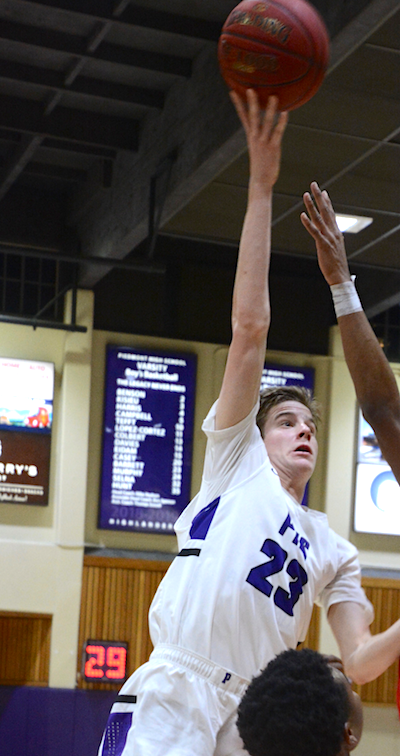 "It looked like we started off this game a little fatigued."
University (15-7) took the lead early thanks to seven first quarter points from Max Fried – he finished with a team-high 15. But the Highlanders stayed close and it was just 17-12 at the end of the first quarter.
"It felt like 20," Hudson said. "It felt like a larger lead. It felt like we were playing uphill the whole game and we just can't do that."
Piedmont kept it close through the second quarter, trailing 26-21 at the break. However, in the third quarter, the Red Devils unleashed the hounds, breaking the game open thanks to a balanced scoring attack. Christian Heng, Jacques McFadden and J.K. Baker each buried a 3-pointer during the quarter as University took a 43-29 lead into the final period.
It got worse in the early going of the fourth, with the Red Devils stretching the lead to 19. Then, the Highlanders seemed to wake up. Hunt scored eight points in the fourth quarter and Barrett had nine to key the rally. Twice, Piedmont was able to get the lead down to seven points but could pull no closer.
Luke Harris scored 10 points off the bench for the Highlanders and also grabbed five rebounds. Piedmont outrebounded University 14-9 in the final period to win the battle of the boards, 39-36.
But it couldn't make up for a poor shooting night for the Highlanders. Piedmont was just 19 of 60 (32 percent) from the field including making just one of 18 3-point attempts (six percent).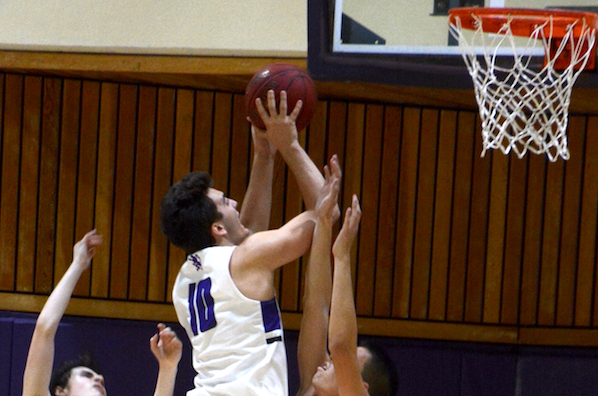 Carvel Tefft added six points for Piedmont.
Heng had 10 points for University. Fried had a double-double, pulling down 11 rebounds.
The Dr. Martin Luther Kind "I Have a Dream" Classic is a one-day event featuring several matchups of top local teams. This is its 10th year.
Piedmont returns to West Alameda County Foothill League play on January 23 at San Leandro. The Highlanders are one game behind the Pirates for second place.
"Right now, we're preparing for the playoffs and we're not good enough to get to where we feel we can get to," Hudson said. "We've been having a long stretch of games with no practices so it's going to be good for us to get back into the gym and actually work on some stuff."