The school district announced this week that it will close Alan Harvey Theater on March 12 and begin demolition on April 13 to make room for the new STEAM building, which is set to open in the 2020-21 school year. (STEAM is an acronym for science, technology, engineering, art, and mathematics.) After the STEAM building is completed, the district will demolish Piedmont High School's administration building (also known as the "10s" building), and build a new theater on that site. The new theater is expected to open in the Fall of 2021.
These projects are part of the 2016 school bond issue passed by voters in 2016 and will require some parking, traffic, and other temporary modifications to enable construction work.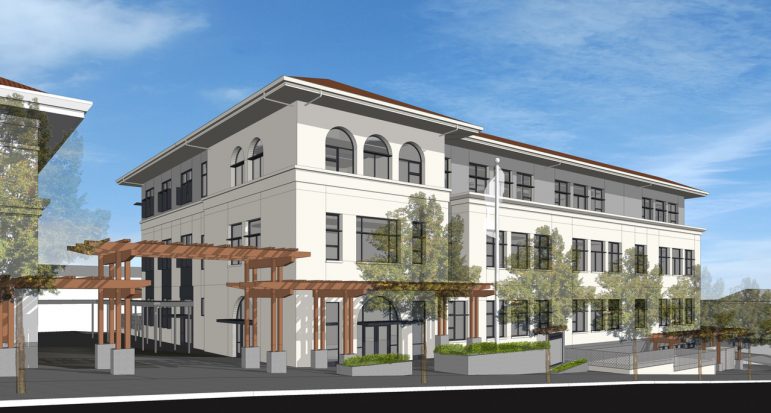 The theater site will be cordoned off from the rest of the campus. It will have a fence enclosing the work areas with gates that will be locked during non-working hours. Access will be restricted to anyone other than authorized construction personnel. Security cameras will monitor the site around the clock.
While the theater is closed from this March through the fall of 2021, the district will relocate drama classes to the Ellen Driscoll Theater at Havens, Piedmont Middle School's Multi-Purpose Room, and Veterans Hall. (See related article: Don't miss the last musical staged at Alan Harvey before demo.)
The district has reserved performance venues in Oakland for other events, including concerts, musicals, and dance shows, and is continuing to look for additional venues. Anyone with suggestions may contact ppalmer@piedmont.k12.ca.us or tculbert@piedmont.k12.ca.us.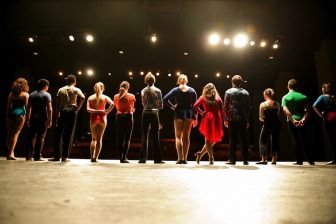 Piedmont Adult School, formerly located in Alan Harvey Theater's basement, has been relocated to the "20s" building on the Piedmont High School campus (the building closest to Piedmont Park).
If the theater's demolition cannot be completed by the end of spring break, a schedule for the remaining work will be announced.
Managing the demolition and construction
During demolition and construction, the district will screen staging and work areas and filter dirt and debris from water that flows from the site into the storm drain. The district is also working with the city to minimize demolition- and construction-related impacts on parking and traffic along Magnolia.
Large delivery trucks will be re-routed away from Magnolia and will deliver to a location near Coaches Field, then shuttled with a small truck to the Magnolia Campus. Starting in March and continuing through completion of the new buildings, large-truck deliveries will be made to a satellite location near Coaches Field on Moraga and then shuttled in a small pick-up truck to the Magnolia Campus.
All contractors and subcontractors will have off-site parking, with shuttle service to and from work sites and will not park on Magnolia Avenue.
Some parking spaces on Magnolia may be eliminated temporarily and replaced with safety barriers along Piedmont Middle School for a dedicated drop-off/pick-up lane. District employees will initially be present along Magnolia in the morning and afternoon to establish safety measures. More specific information about the parking and traffic changes will be announced in early March.
Witter Field: To proceed or defer?
The plans and schedule for all projects have been thrown off to some degree by rising construction costs and steel tariffs. (See related article: Market conditions may force PUSD to adjust H1 construction plans)
In February, the district will decide whether to proceed with renovations to Witter Field this spring, or defer the project for at least one year. If the Witter project goes forward this spring, the Piedmont High School and Piedmont Middle School graduations will be held at the Paramount Theater. After considering a range of possible venues, the Paramount was selected based on available dates, proximity to Piedmont, cost, access to public transportation, and availability of parking. If the Witter project is deferred, the graduations will take place at Witter Field as usual. Also, if the Witter project goes forward this spring, lacrosse will relocate to Laney College and track will relocate to Merritt College. If the Witter project is deferred, these sports will use Witter Field as usual.
People with questions or comments may contact Superintendent Randall Booker at rbooker@piedmont.k12.ca.us or facilities chief Pete Palmer at ppalmer@piedmont.k12.ca.us.