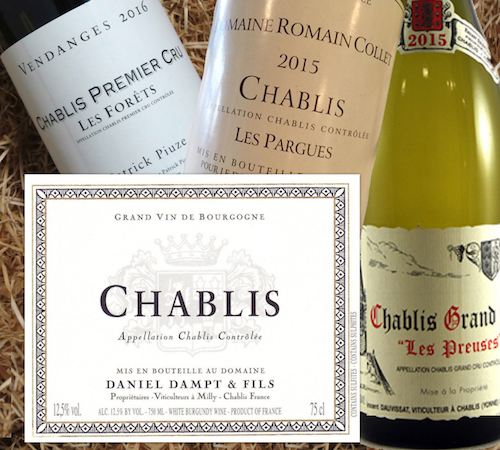 It may seem like it was not that long ago we were enjoying a vacation, looking out at the water and sipping rose. Alas, the summer is over, and we have transitioned away from our aperol spritzers and summer beach cocktails. We moved into the fall with tailgates, turkey trots and the release of Beaujolais Nouveaux.
But now it's time to get serious – and more importantly perhaps try something new. Yes, we all have our favorite California chardonnays – and of course it's easy to find an old reliable like Rombauer or Cakebread.
However, if you're looking to broaden your horizons, Chablis may be just the ticket. It's a crowd pleaser, and you can go up and down the price spectrum. For those less familiar, Chablis, France is a town in northern Burgundy where chardonnay has been produced for hundreds of years.
There are four categories of Chablis: Petite Chablis, which is from the perimeter of the region; Chablis; and the more notable Chablis Premier Cru; and Chablis Grand Cru. A distinctive quality of Chablis is that it uses little or no oak, and this makes it very different than the chardonnays of California we are so accustomed to.
A few options to consider:
Terrific cocktail party whites; will pair well with fresh seafood and shellfish; and both cost around $25

2015 Chablis Daniel Dampt
2015 Domaine Romain Collet
A step up in price and quality

2016 Les Forêts, Patrick Piuze 1st Cru
If you are really going for it…

2015 Les Preuses, Vincent Dauvissat Grand Cru
Happy holidays – and happy sipping!
Joe Linhares is a Bay Area native, former resident of Piedmont, and longtime lover of wines.